Back to top
A School Garden to Grow and Learn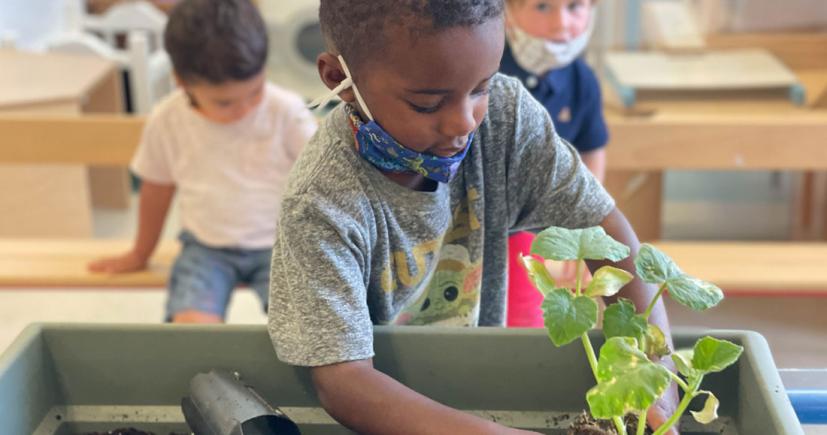 Marin Mommies presents a sponsored article from Lycée Français de San Francisco which offers early childhood education at its campus in Sausalito.
At LFSF Preschool in Sausalito, children's exploratory journey takes many forms. For example, the educational garden that students named Jardin Califleurie (blooming California garden) is an opportunity to observe, explore and learn in a secure and natural environment. There, they develop fundamental sensory, academic and life skills.
A discovery of senses
In their many visits to Califleurie, just a short stroll away from their classrooms and playground, young students are free to look at the many insects that populate the area, name them in both French and English, smell the flowers, play with the soil and later in the year, taste and cook veggies from the garden. They exercise patience when waiting for the plants to grow. They refine gross and fine motor skills when handling small seeds, kneeling down, squatting and standing… They play outside and develop curiosity and  imagination: are they in a jungle? In a forest?
They acquire autonomy, start to think by themselves and organize their thoughts, while exploring the world around them.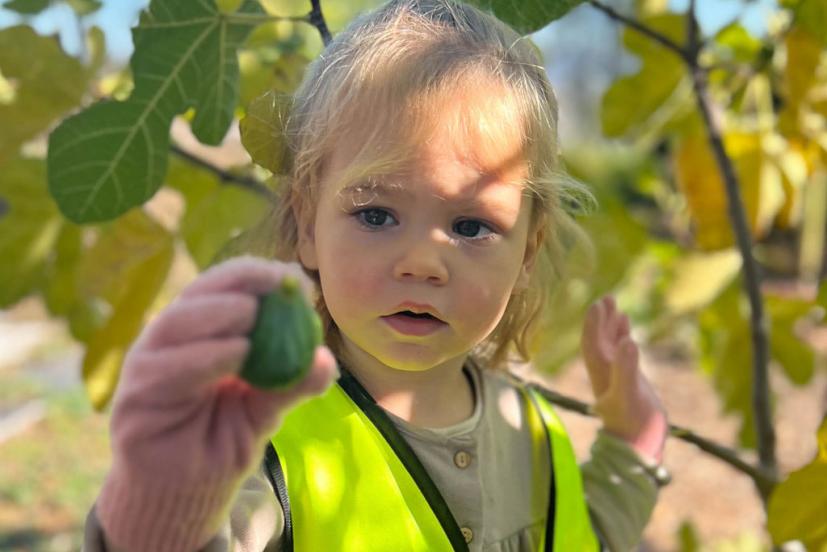 The beginning of a long friendship
Later, the garden is still an extension of the classroom. Kids practice reading / math / French etc. while outside and they can also use the tools around them to learn (vocabulary, oral expression, symmetry, land art, alphabet with natural elements, calculations with pieces of wood...).
Growing up, they learn to be more aware of the environmental challenges our planet faces and the garden becomes a great place to learn about recycling, composting, water conservation etc. They become sensitive to the importance of  healthy food and a good diet, understand the difference between perennial plants such as aromatic herbs and annual plants  that live for only one growing season, and then die.
Joining the fun: think 1, 2 3
The beautiful Sausalito campus welcomes young children at all stages of their development.
At 1, they can join Happy Play classes once a week and familiarize their ear to a new language while tumbling and socializing with new friends.
At 2, they can start at La Petite Ecole, a part time or full time program that gently introduces kids to school.
And at 3, well … it's Preschool time, the beginning of a fabulous journey that step by step, will lead these bright eyed children through a rich bilingual and bicultural education shaping them into global minded, curious, responsible and empathic  young adults.
Come visit us!
Book a small group tour:
Thursday morning on our Ashbury campus and 

Tuesday morning on our Sausalito campus. 
Contact our Admissions Team for more information.
Learn more
Happy Play | La Petite Ecole | Preschool | The LFSF advantage | The LFSF results
Sign up for tips & news for Marin families!