Back to top
Southern Marin Mothers' Club Preschool Fair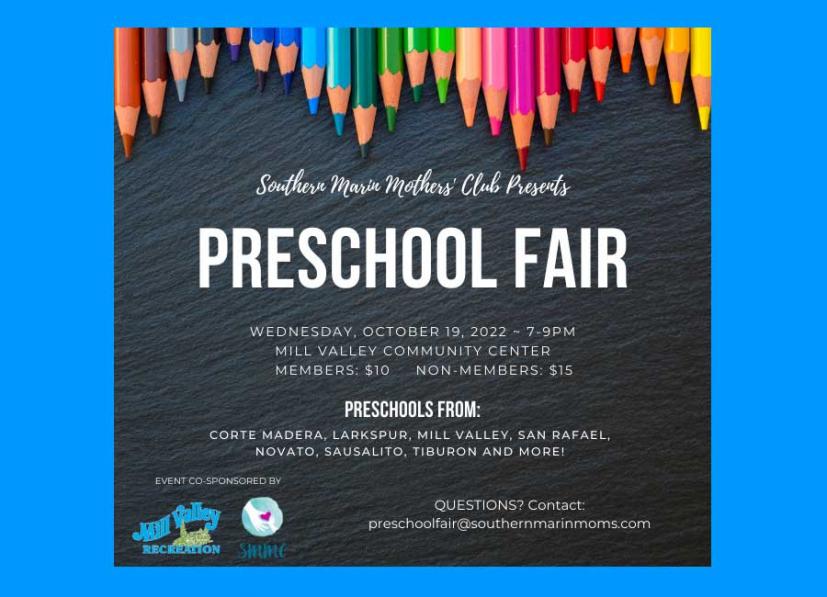 If you're thinking about a preschool for your child, make sure you attend the annual Southern Marin Mothers' Club (SMMC) Preschool Fair on Wednesday, October 19 from 7–9 pm at the Mill Valley Community Center. Schools from Corte Madera, Larkspur, Mill Valley, San Rafael, Sausalito, Tiburon, and more Marin communities will be participating. It's a great way to meet the schools' teachers and directors in person and get all of your questions answered.
Tickets are $10 for SMMC member and $15 for non-SMMC members. Register online here.
Sign up for tips & news for Marin families!