Back to top
Fresh and Healthy Summer Garden Chili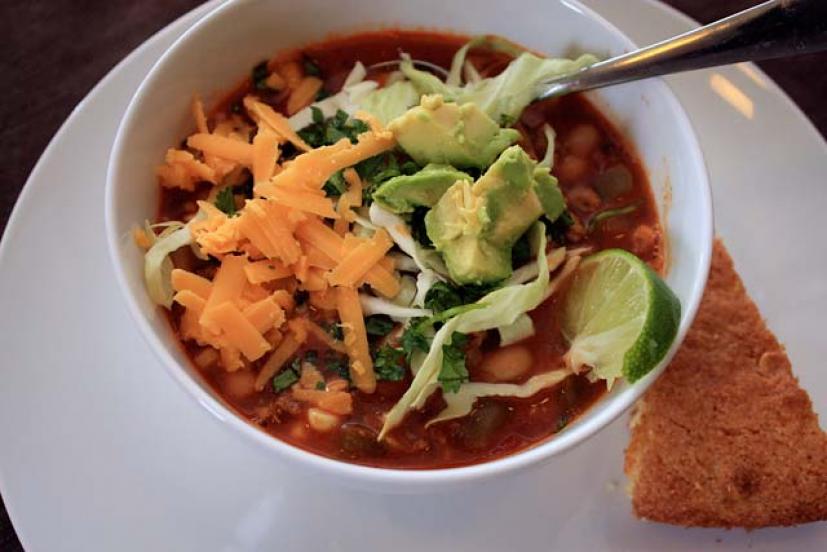 Chili is one of those meals that can be on the hearty, heavy side and not something you necessarily want to serve for a summer dinner—except for this fresh and healthy version. For this summer chili, I lighten things up a bit and take advantage of fresh summer produce like the zucchini growing in our backyard garden and sweet corn from the farmer's market cut right off the cob.
Serve this chili with a variety of toppings and add-ons so each diner can customize it to his or her taste. You can make it vegetarian (or vegan) by omitting the ground turkey or beef and doubling the amount of beans, corn, and squash. Either way, it's delicious! And our kids even eat it, too. There's probably no reason you couldn't make this year-round, either, although you'd have to substitute frozen corn for the fresh.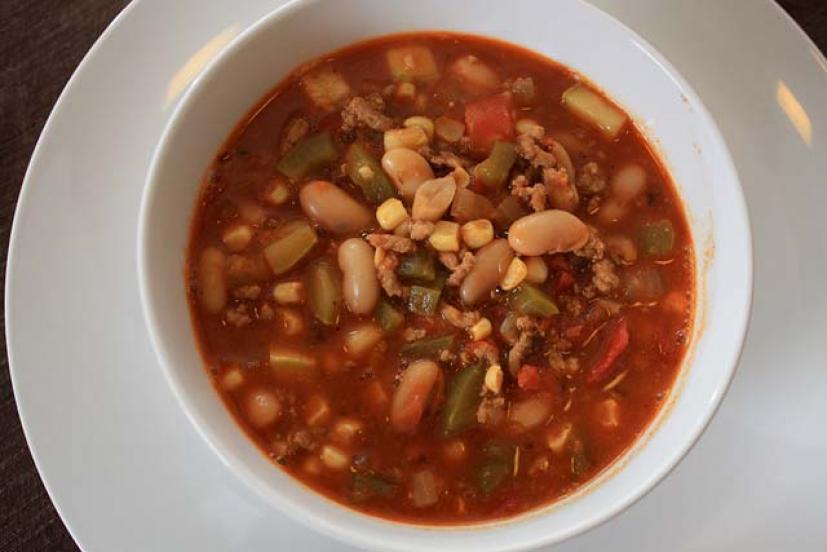 Ingredients
Chili
2 tablespoons olive oil
1 large yellow onion, chopped
1 green bell pepper, chopped
3 cloves garlic, finely chopped
1 1/2 pounds ground turkey or ground grass-fed beef
1 16-ounce can fire roasted diced tomatoes with green chilis (Trader Joe's or Muir Glen are great)
1 12-ounce bottle beer (not dark)
1 tablespoon smoked paprika
2 tablespoons powdered California or other mild chili
1 teaspoon dried oregano
1 teaspoon dried thyme
2 teaspoons ground cumin
1 quart low-sodium chicken broth
2 cans white beans (cannelini, great northern, or navy), rinsed and drained
Kernels from two ears of corn
1–2 zucchini, diced
Salt and freshly ground pepper
Garnishes
Shredded cabbage
Shredded sharp cheddar cheese
Lime wedges
Chopped cilantro leaves
Diced avocado
Chopped green onions
Hot sauce
Directions
Heat oil in a large dutch oven or pot over medium high heat. Add meat and cook until browned, about 10 minutes. Add onion, bell pepper, and garlic, and cook for another 5 minutes, stirring occasionally, until onion and pepper are soft.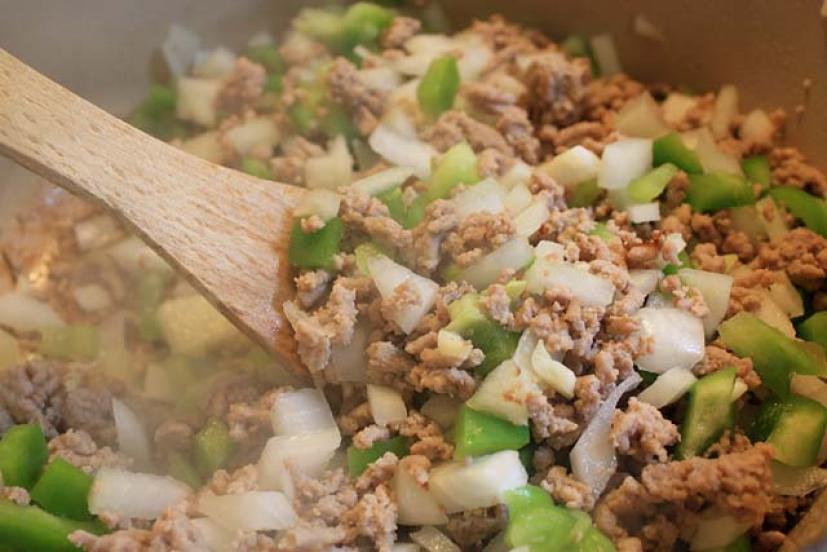 Add beer (the alcohol will cook off), and deglaze the pan, scraping the browned bits off the bottom with a wooden spoon. Let beer come to a gentle boil.
Add paprika, chili powder, oregano, cumin, thyme, and black pepper. Stir to combine thoroughly and cook for a few more minutes. Add tomatoes and chicken broth. Bring to a boil, then reduce heat to low, cover, and let simmer for 30 minutes.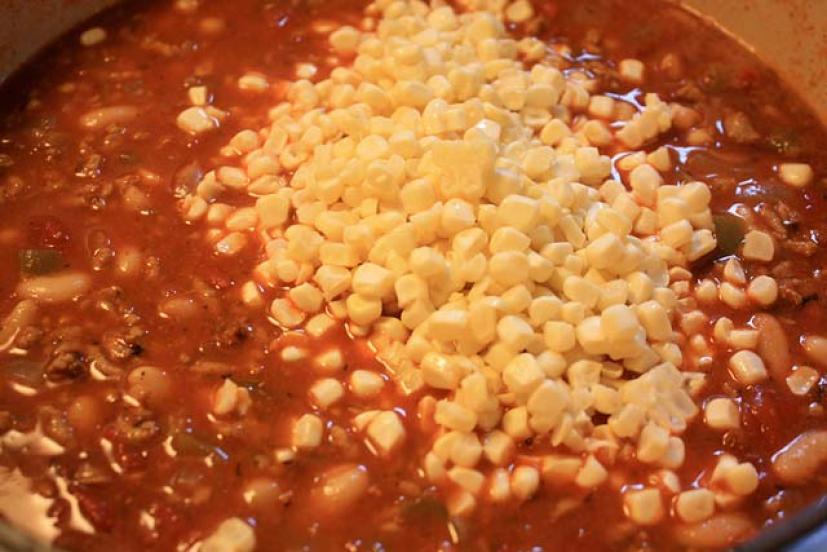 Stir in beans, corn, and zucchini. Cover and let cook for 20 more minutes. Season to taste with salt.
Serve accompanied by garnishes and warm cornbread.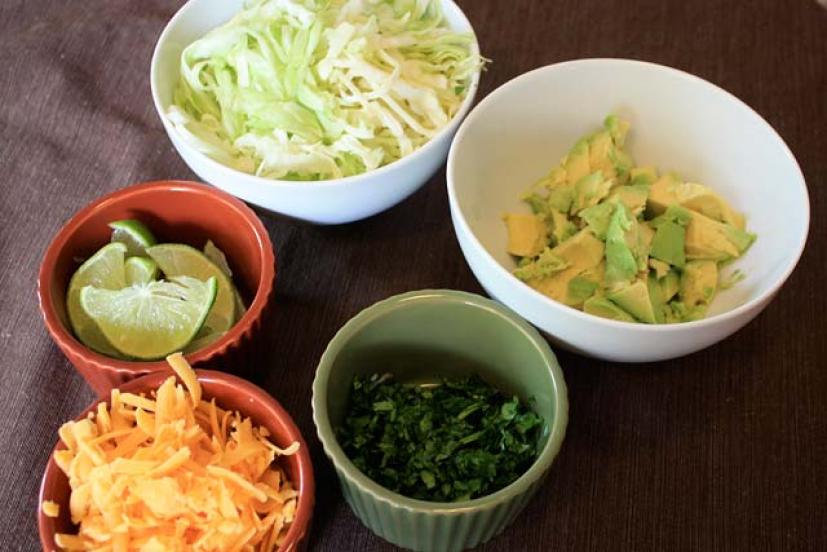 Sign up for tips & news for Marin families!