Back to top
Support Sonoma County Farm Trails with Grav & Go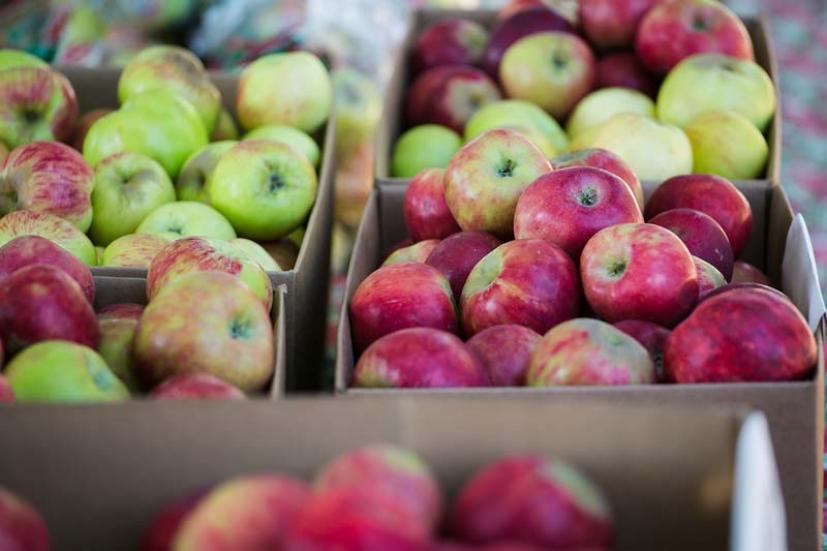 Like many other popular Bay Area events, this year's Gravenstein Apple Fair has been canceled due to COVID-19. You can still celebrate the apple harvest and help support Sonoma County Farm Trails, the local non-profit organization that puts on the Apple Fair, at their 2020 Grav & Go event!
Get your Gravenstein apple fix by pre-ordering a variety of Gravenstein-related products including fresh organic apples, apple butter, apple juice, apple sauce, apple pies, apple soap, and even special organic Gravenstein apple hard cider from Tilted Shed Ciderworks.
Place your order online by noon on Thursday, August 13, then make a reservation to pick up your order on Saturday or Sunday, August 15 or 16. You'll get your order at the Curbside Pickup at Sebastopol Community Cultural Center, located at 390 Morris Street in Sebastopol 95472.
Learn more about Grav & Go and place your order at www.farmtrails.org/grav-and-go. Donations to Sonoma County Farm Trails are also encouraged! For donations of $50 or more, you will received a handcrafted cloth face mask sewn by Farm Trails volunteers as a thank-you gift. Donations may be added to your online order.
Photo: Sonoma County Farm Trails
Sign up for tips & news for Marin families!