Back to top
Tools for a Natural Birth: Practical Advice from a Home Birth Midwife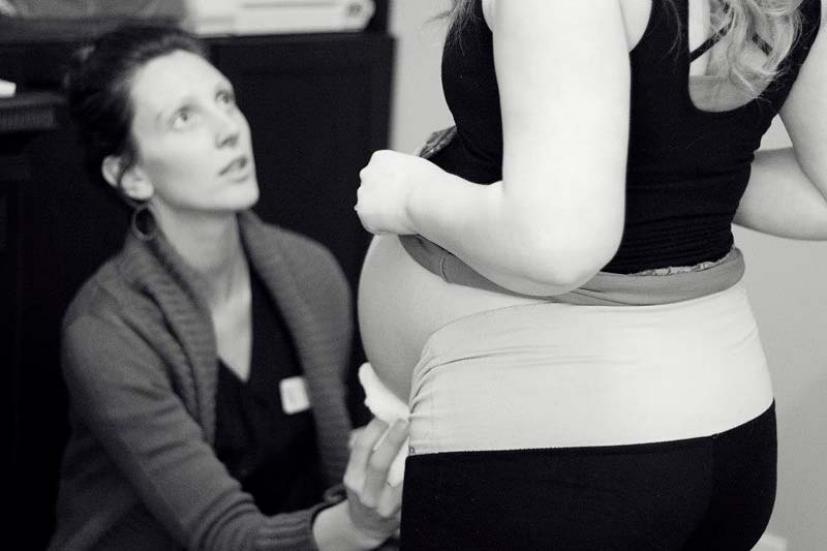 Marin Mommies presents a guest article by local Certfied Licensed Midwife Lea Ritter.
I am frequently asked by the women I work with how they can best prepare for an unmedicated birth. As a home birth midwife I deliver babies born to low-risk women wanting a more natural, low-intervention birth. There is no one type of woman who chooses natural birth, whether at home or hospital. I have attended the births of doctors, lawyers, artists, home makers, teachers, sailors and other midwives. Home birth is not just for the super crunchy among us, but that's a seperate topic. Regardless of where you choose to have your baby, if you are wanting a low or no intervention "natural" birth, preparation is key.
Birth is an experience like no other in our lives. Giving birth is exciting and new and brings with it the most precious gift and greatest challenge: motherhood. There are many known benefits to giving birth as naturally as possible, all of which I will not go into here, but lets assume it is something you are interested in. How do you prepare?
The first thing I tell my pregnant clients is to familiarize yourself with normal, natural birth. Read the first half of Ina May's Guide to Childbirth
by Ina May Gaskin. It is filled with back to back stories of just that... normal, natural births. Watch videos of births, YouTube has tons! The more graphic, the better. Become familiar with what birth looks like, share the joy and triumph you see. This is the essential first step.
Next, prepare your body. Birth is hard work, beautiful and indescribably rewarding but hard work all the same. Nourish your body with whole unprocessed foods, drink plenty of water and have a daily movement practice. I have found yoga and walking to be ideal in pregnancy. Both promote relaxation and are low-impact ways to be in touch with your changing body. Remember to listen to your inner signals and feel good in your skin, exercise should invigorate you and relieve pregnancy symptoms, not exhaust you. If you can, find five minutes every day to put on a great dance track and move your hips! "Let loose and get loose" is my motto.
Lastly find tools before your labor starts to help during the challenges of birth. Research childbirth education classes in your area and find one that will prepare you for the birth you want. I personally recommend the Birthing from Within method but there are many others to chose from. If you've hired a doula, have her go over some labor coping techniques with you. Take the time, ideally with your partner, to practice. Discuss your hopes and fears and be as open as possible to what might work best for you. When the going gets tough you will be grateful to have some tricks to make it through that next contraction.
Childbirth will be a life changing event. It can be a profound, empowering experience. Many women I know recall their births when they want to feel proud, strong and remember they can do anything. My hope for clients is always that they feel joy and pride following their birth. We do not always have the birth experience we hoped for, but knowing that you were able to make empowered, educated choices in your birth is vital. If you are wanting a natural birth give yourself the best chance of success and prepare. And above all else know whatever the outcome you are strong and beautiful.
Lea Ritter is a Certified Licensed Midwife serving the Bay Area. For more information please visit her website at www.BayAreaHomebirth.com.
Sign up for tips & news for Marin families!