Back to top
U-Pick Organic Cherries in Brentwood
Cherry season has just started in Northern California, and there's nothing quite like enjoying a sweet ripe organic cherry picked right off the tree. If you want to go pick your own cherries in the San Francisco Bay Area, you'll have to head out to the East Bay town of Brentwood, which is more or less our regional cherry growing capital. It's the perfect destination for a fun and delicious family outing.
Brentwood, in the far eastern reaches of Contra Costa County, is a bit of a drive, but it's a fun day out and freshly picked cherries are so much better than the ones you get from the supermarket. Brentwood's location and unique microclimate make for fantastic produce, and it's well known for it's springtime cherries and summer sweet corn.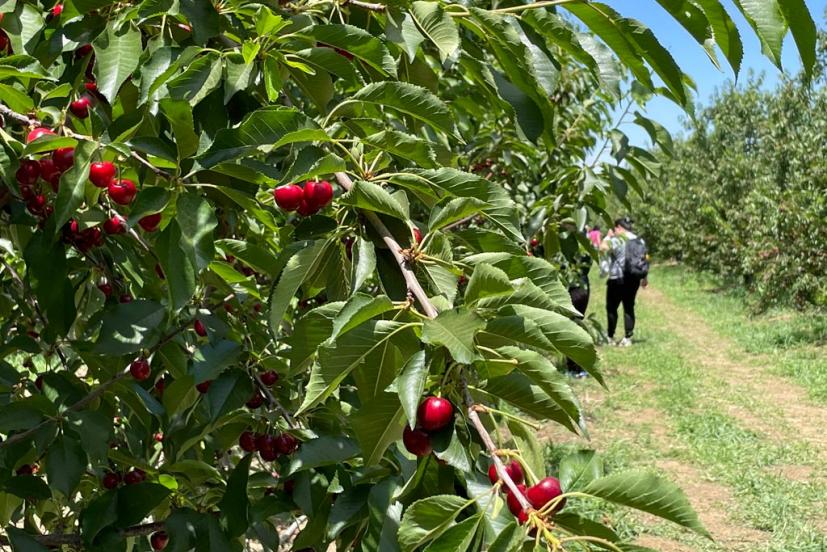 While there are a number of different u-pick cherry farms in Brentwood, there's only one that grows its cherries organically: Dwelley Family Farms, who have been operating in Brentwood since 1921. They have two different u-pick locations in town, Suzuki and TKs Ranch, as well as a farm stand. Both Suzuki and TKs Ranch are certified organic.
For our cherry picking outing we visited Suzuki, where we had a lot of fun exploring the orchard and picking red ripe Royal Hazel cherries. Check in at the tent near the entrance, pay your entry fee ($5 per person, refundable towards your cherry purchase), and pick up bags to carry your cherries. Most of the fruit hangs pretty low so it's easy for small children to help pick.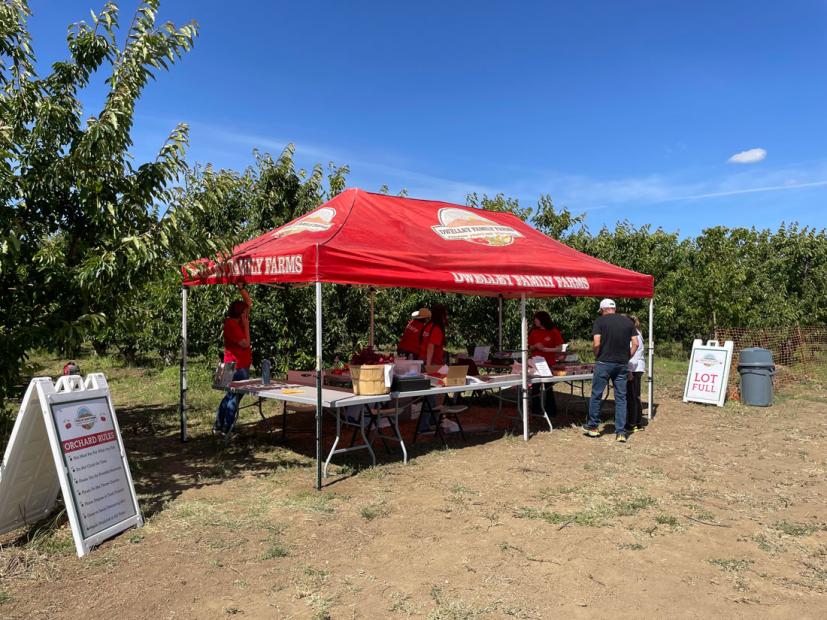 You can fill up your bag pretty quickly with cherries, but at $5.50 a pound they're a pretty good deal and much less expensive than organic cherries from the store. Besides, you picked them yourself so you know they're perfect! They're amazingly delicious — probably the best cherries that I've ever eaten! Trying the first one was one of those moments when you say to yourself, "Oh, so that's what a cherry is supposed to taste like."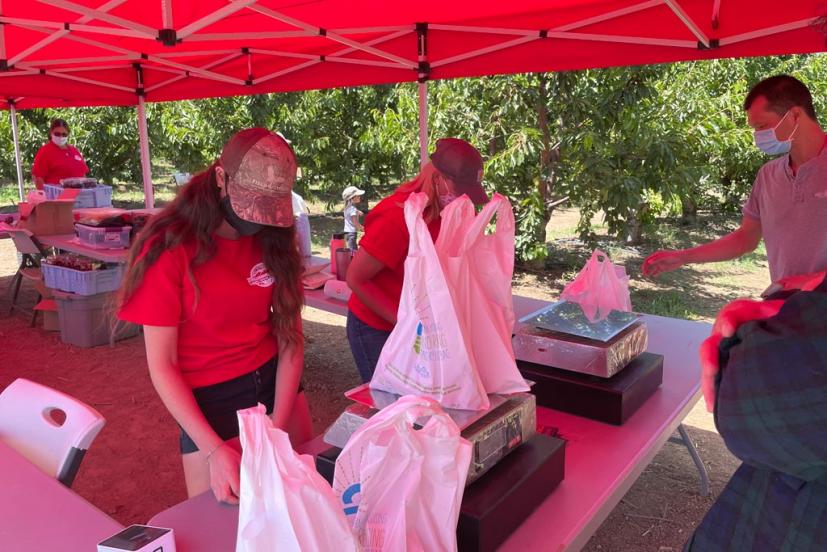 In all, it was a fun and successful day out. Morning hours are pretty busy, but when we went in the afternoon we pretty much had the place to ourselves.
We highly recommend a trip to Dwelley Farms for a fun family day out and we may have to head back out there when we work through all the cherries that we picked this weekend! Make sure you check back soon to see some of the cherry recipes that we made with our haul.
There are a ton of other cherry farms in Brentwood, including several that you'll drive by on the way to Suzuki ot TKs. You can learn about what they have to offer at the Harvest Time Brentwood website.
If You Go
Dwelley Family Farms' orchards are open for u-pick Saturdays and Sundays from 8:30 am to 4 pm. There's a $5 per person entry fee, which is refundable towards your cherry purchase. Certified organic cherries cost $5.50 per pound. You can download and print a liability waiver from their website before you go, too.
Dwelley Farms' Suzuki orchard is located at 2475 Concord Avenue, Brentwood 94513. It takes about an hour and 20 minutes to drive there from Marin, depending on traffic. To get there, take Highway 101 to Highway 37 and follow 37 to Vallejo, where you'll merge onto I-80 west. Follow 80 to 780 towards Benecia and cross the Benecia Bridge into the East Bay. Take 780 to 680 to Highway 4 and follow it to Brentwood. Exit Highway 4 at Balfour Road and then turn right on Fairview Avenue. Follow Fairview to Concord Avenue where you'll turn right. Suzuki will be on your left in approximately .5 mile.
TKs Ranch is located more or less around the corner at 1454 Walnut Boulevard. To get there, continue east on Concord Avenue until you get to Walnut Avenue. Turn right on Walnut and follow it to TKs Ranch.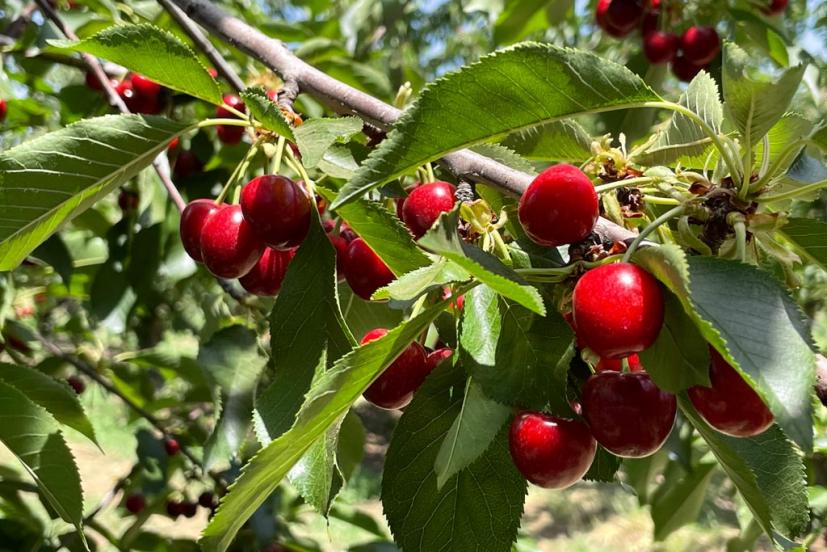 COVID precautions are still in place: all visitors over age 2 must wear a mask or other face covering and groups must maintain a six-foot social distance. Brentwood can get really hot and the farm is dirty and dusty, so wear clothes that you don't mind getting dirty as well as close-toed shoes and bring hats, sunscreen, and drinking water.
There's no food or drink (other than cherries) available at the farm. Portable toilets and hand-washing stations are available for visitors. Learn more about their rules and safety instructions at www.dwelleyfarms.com.
Sign up for tips & news for Marin families!