Back to top
U-Pick Organic Raspberries at Boring Farm in Sebastopol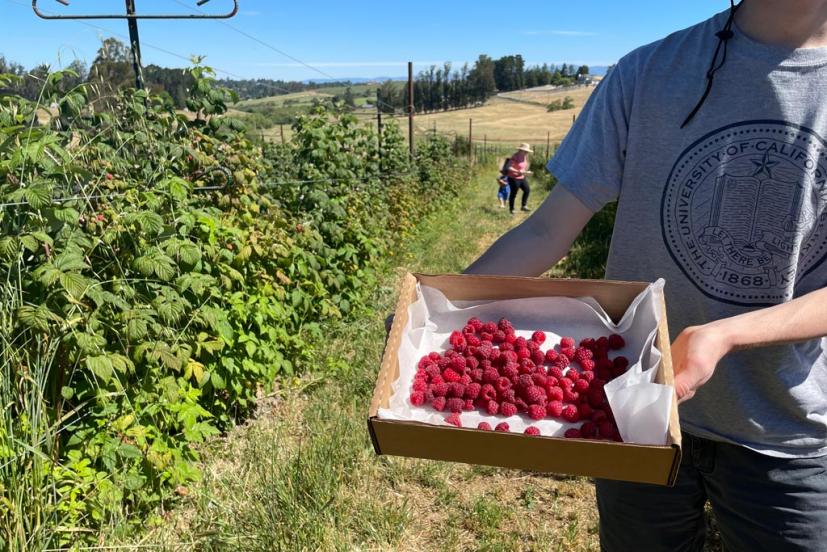 It's always so much fun to visit a farm with the kiddos and pick your own fruit. It's a great way for everyone to learn where their food comes from and to experience a bit of life on the farm. Plus, freshly picked fruit tastes so much better than what you get at the supermarket!
Boring Farm in Sebastopol is one of these family-friendly u-pick farms in the North Bay, where they grow certified organic raspberries in the summer and fall. It's a fun outing for families, and the berries, at $11.99 a pound, are less expensive than they cost at the store. Boring Farm has several different varieties of raspberry growing in their fields, some of which are thornless and perfect for little fingers to pick!
We visited Boring Farm this weekend to pick raspberries and had a great time. The rural Sebastopol setting is lovely and we picked some fantastic fruit. The pace of picking here is slower and more contemplative than it is some other u-pick experiences. Delicate raspberries don't grow that thickly, and you have to hunt for the ripest and sweetest ones — they're the ones that come easily off the vine when you give them a pull.
Drive into the farm and check in at the tent and get your berry boxes. Farm owner Rachel Boring is on hand at the entrance to the raspberry fields to give you and your family some tips on picking, including how to pick, how to tell which berries are ripe and ready, and which plants are thornless, and answer any questions.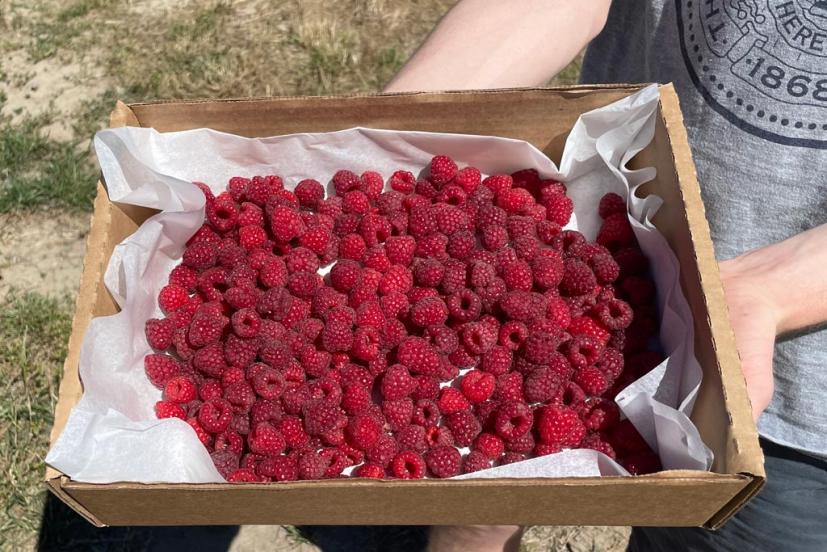 We ended up with about a pound and a half or raspberries, which is more than enough since they don't keep that long and need to be used pretty quickly. They're a wonderful treat and are delicious for snacking, sprinkling over your yogurt or cereal for breakfast, or baked into muffins or scones. This year, they're offering amazing raspberry lemonade and raspberry popsicles, too. We tried both and they're highly recommended!
Feel free to bring your picnic and hang out at the farm after you've picked your berries. You'll find a number of picnic tables surrounding the farm's picturesque pond and a shaded area with picnic tables and benches by the checkout trailer.
Boring Farm will be open through the fall for raspberry u-pick as different varieties of fruit ripen. We'll definitely be back once we need our raspberry fix again — or just want to enjoy a peaceful day on the farm. Learn more about Boring Farm and their u-pick on their Instagram or Facebook page.
If You Go
Boring Farm is open for raspberry u-pick starting in June and running through the fall. U-pick days take place on Saturdays from 9 am to 1 pm, and you'll need to make an advance reservation online that includes a $7 parking fee; reservations for Saturday u-pick open on the Wednesday before. Show your parking pass at the front entrance — you might want to print it or pull it up on your phone in advance, since cell service is somewhat limited in the area.
Berries cost $11.99 per pound. Cash, credit/debit cards, and Apple Pay are accepted.
The farm is located at 4200 Canfield Road in Sebastopol. To get there, take highway 101 to the Railroad Avenue exit (exit 479) just north of Petaluma. Turn left at the stop sign onto West Railroad Avenue and then take another left onto Stony Point Road. Follow Stony Point Road until you get to Roblar Road (at the Old Washoe House) where you'll turn left. Follow Roblar Road to Canfield Road where you'll turn right. Head up Canfield Road about a half-mile and the entrance to Boring Farm will be on your left.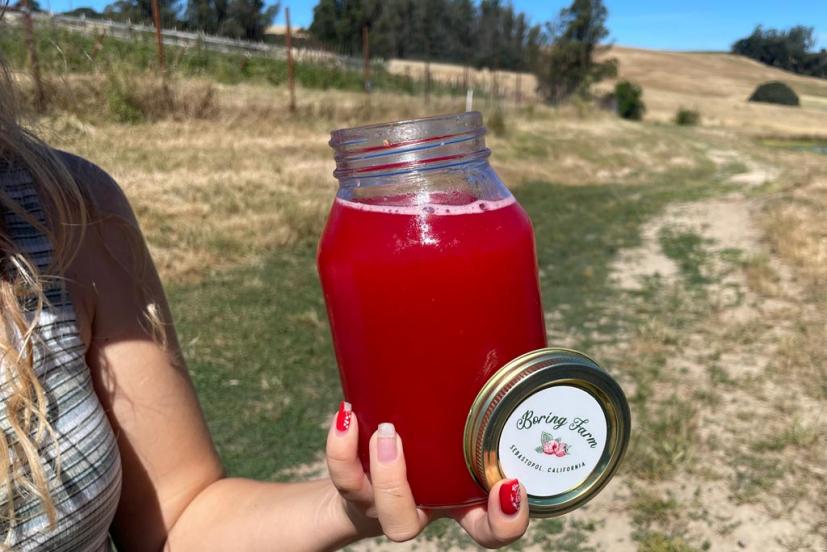 Portable toilets are available for visitors to use. They don't sell food (other than raspberries, raspberry popsicles, and raspberry lemonade), but you're welcome to bring a picnic to enjoy at one of the picnic tables around the lawn when you're done picking berries.
Wear sturdy shoes and clothes that you don't mind get dirty — you're on a real farm. There isn't a lot of shade here, so hats, sunscreen, and other sun protection are a must. Leave pets at home, but feel free to hang out with the friendly farm dogs while you're there.
Sign up for tips & news for Marin families!