Back to top
Wander into Wobbleland at the Bay Area Discovery Museum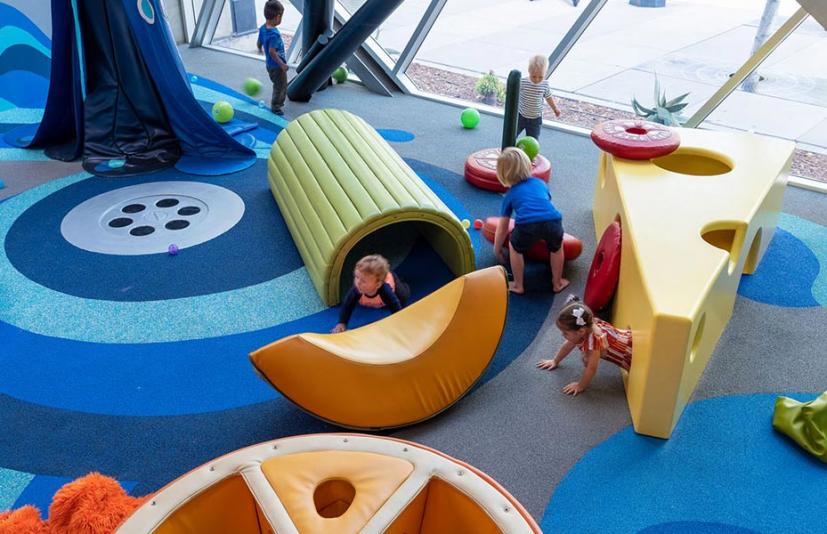 All children love playing with their food, and Wobbleland, the Bay Area Discovery Museum's (BADM) newest traveling is exhibit, is a chance for them to do just that—without the mess! In an oversized kitchen sink, babies and toddlers can crawl, climb, and play on plush, soft sculptures of their favorite foods. Wobbleland opens on Saturday, January 18, 2020.
Your child can set sail on a watermelon sailboat, or crawl through a giant cheese slice, play with a friend on an avocado see-saw or a melon rocker, or get cozy in an egg blanket. From a tomato stacking game to an orange seed puzzle, there is no end to the ways BADM's youngest visitors can have fun exploring Wobbleland!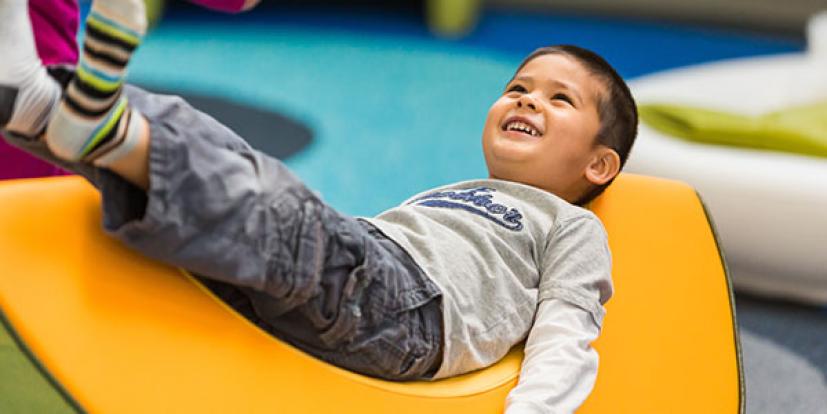 This exhibit was designed especially for babies and toddlers to have a safe space to explore and play. Children over 4 years old are welcome into the exhibit as helpers so the entire family can enjoy Wobbleland together!
Wobbleland was designed by artist Marisol Rendon is collaboration with the New Children's Museum in San Diego. BADM is the first museum to host Wobbleland as a traveling exhibit. For more information, visit bayareadiscoverymuseum.org/exhibits/wobbleland.
If You Go
Admission to Wobbleland included in general museum admission: $13.95 for babies ages 6–11 months and seniors 65+, $15.95 for children 1–17 and adults 18–64, and $1 for EBT card holders. Order tickets online and get $1 off each ticket! Families can also check out a museum pass for up to 6 admissions at their local branch of the Marin County Free Library.
The Bay Area Discovery Museum is located at 557 McReynolds Road in Sausalito, at the foot of the Golden Gate Bridge. It's open Tuesday–Friday from 9 am–4 pm, Saturday from 10 am–5 pm, and Sunday from 9 am–5 pm.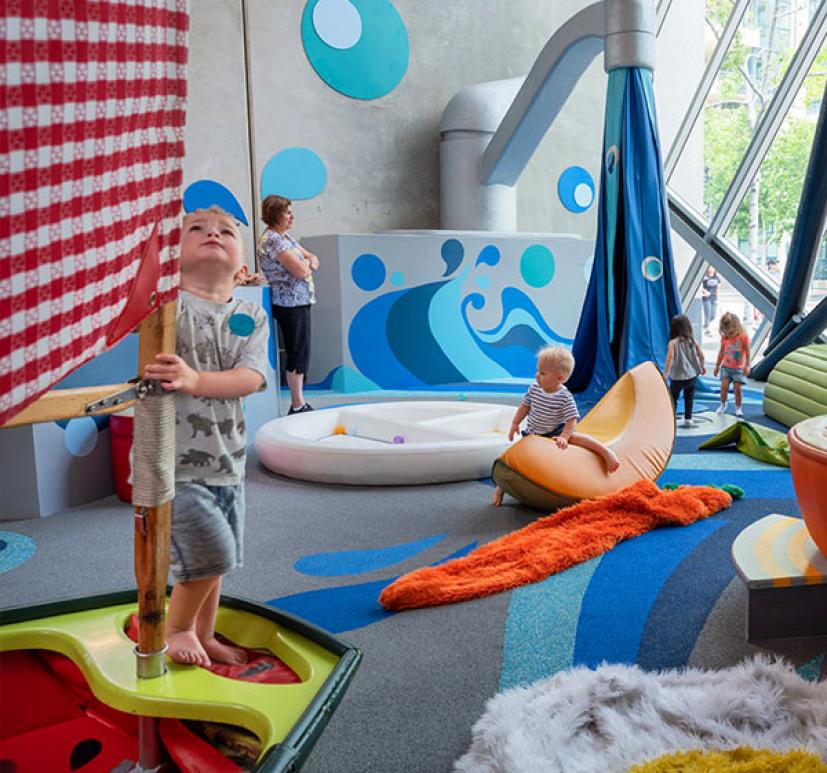 Sign up for tips & news for Marin families!