Back to top
West Marin Wildflowers at Abbott's Lagoon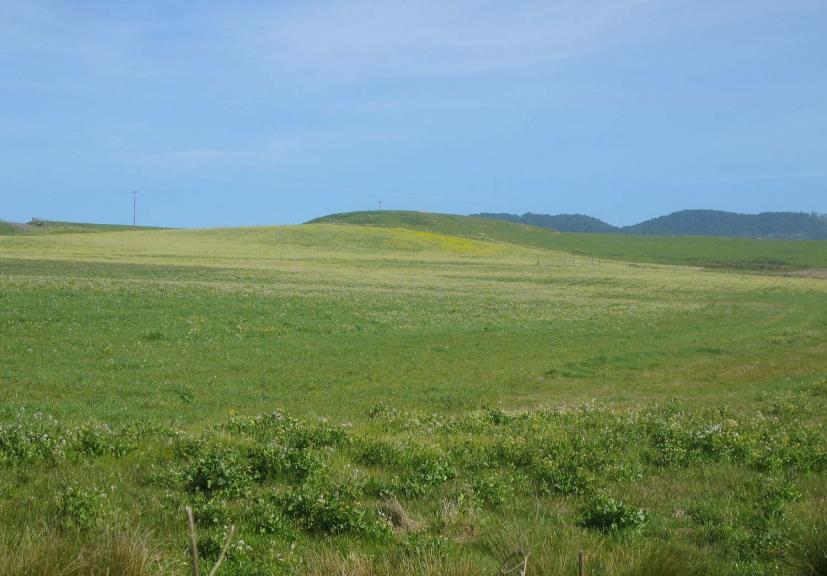 The coming of spring ushers in California's all too brief wildflower season. One of the best places to see wildflowers in the Bay Area is the Point Reyes National Seashore in West Marin. Repeat visitors to this site know that Point Reyes is probably our favorite place for a family outdoor outing, and in March and April you can also see some pretty spectacular wildflower displays, especially since we've had a wet winter.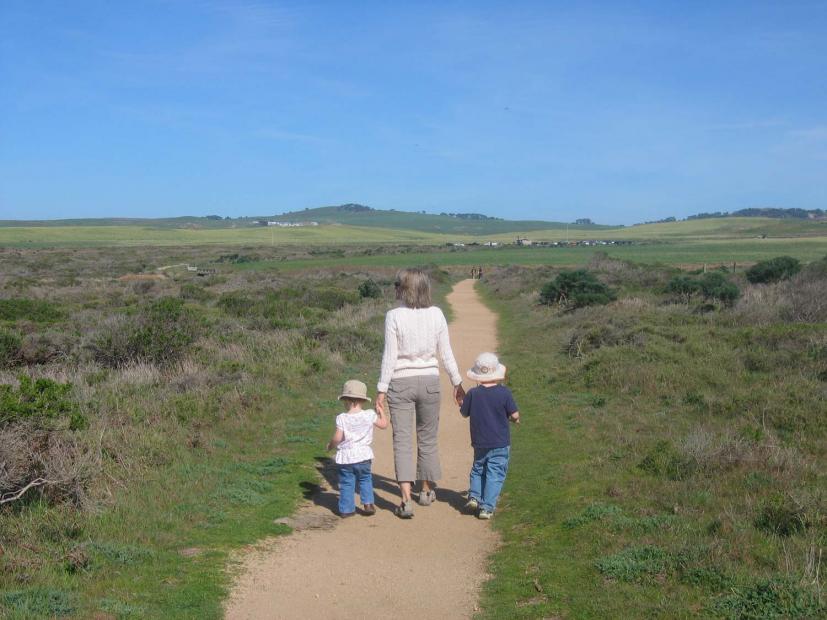 One of the best spots for wildflower viewing in the Point Reyes area is along the Abbott's Lagoon trail. The Abbott's Lagoon trailhead is located along Pierce Point Road in the northen part of Point Reyes National Seashore. You'll see the parking lot to your left as you head north along Pierce Point Road from the Inverness area. There's plenty of parking in the dirt lot, as well as street parking for busy weekends and holidays. There are also pit toilets at the parking lot. This is a pretty popular trail owing to its accessibility and scenic beauty, and the fact that it's a pretty easy hike: great for beginners and of course children. Most of the trail is manageable with a sturdy offroad jogging stroller, although a child carrier backback is recommended if you plan to hike all the way out to the beach, since the last 1/4 mile or so of the trail is on sand.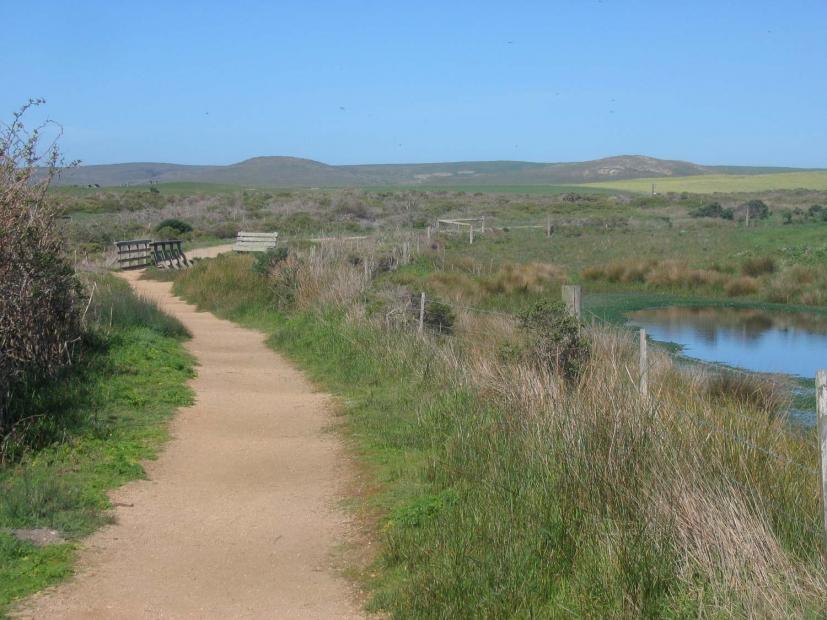 The entire hike is approximately 2-1/4 miles round trip, with really no elevation changes to speak of. There are benches to rest at along the way, and a little bridge to cross, which kids always seem to love. Opportunities for wildlife viewing abound, and of course there are the flowers. When we visited last about a week and a half ago, the surrounding hills were literally carpeted with small white and pale yellow flowers (sorry, don't know the name... better go pick up a field guide!), as well as the ubiquitous bright yellow wild mustard flowers. As spring progresses, you'll notice more flowers, including California poppies and bush lupines, which abound along the trail.
The trail ends up at a beach, perfect for picnicking or playing in the sand. As with many Northen California beaches, this one's not for swimming due to rip currents and an undertow. Weather in Point Reyes is likewise unpredictable, so make sure to layer and bring warm clothing just in case. Abbott's Lagoon itself is a small brackish body of water located between the beach and the hills.
Getting There
From Point Reyes Station, take Highway one south and turn right across the bridge onto Sir Francis Drake Boulevard. Follow Sir Francis Drake Boulevard north through Inverness Park and Inverness. After you go over the hill, bear right onto Pierce Point Road, and follow it until you see the Abbott's Lagoon trailhead parking area on your left.
Sign up for tips & news for Marin families!