Back to top
Elephant Seals, Wildflowers, and More at Point Reyes's Chimney Rock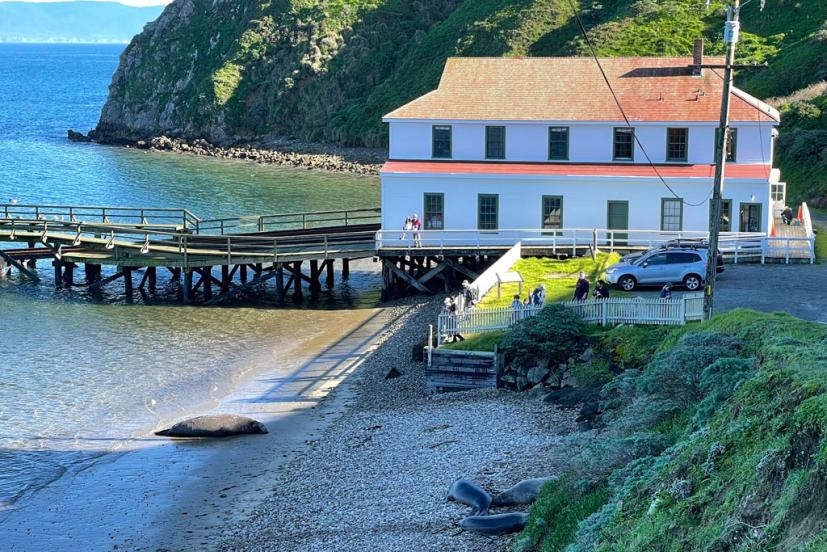 One of our go-to spots for an outdoor outing in Point Reyes National Seashore is Chimney Rock. It's an amazing place that offers fantastic hikes, dramatic views, and unparalelled opportunities to observe Point Reyes's northern elephant seal colony in the winter and spring. Visit in the spring and you'll be treated to a wonderful wildflower display, too.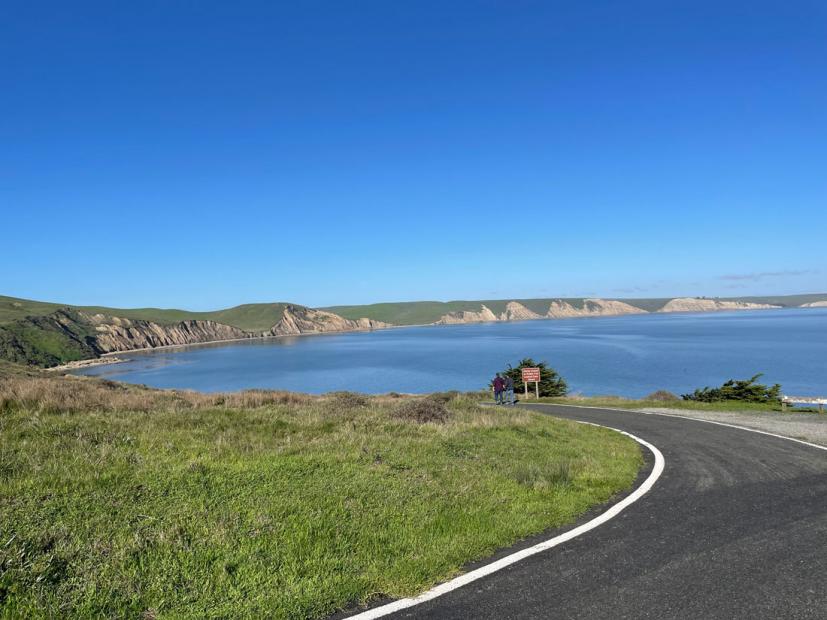 If you visit Chimney Rock in the winter or spring, your first destination upon arrival should be the Elephant Seal Overlook. It's a short hike on a well maintained gravel trail overlooking Drakes Bay, about a half mile round trip between the parking area and the overlook. The overlook at the end of the trail gives you an unsurpassed view of the elephant seal colony on the beach below. Make sure to bring your binoculars to check out the goings on on the beach.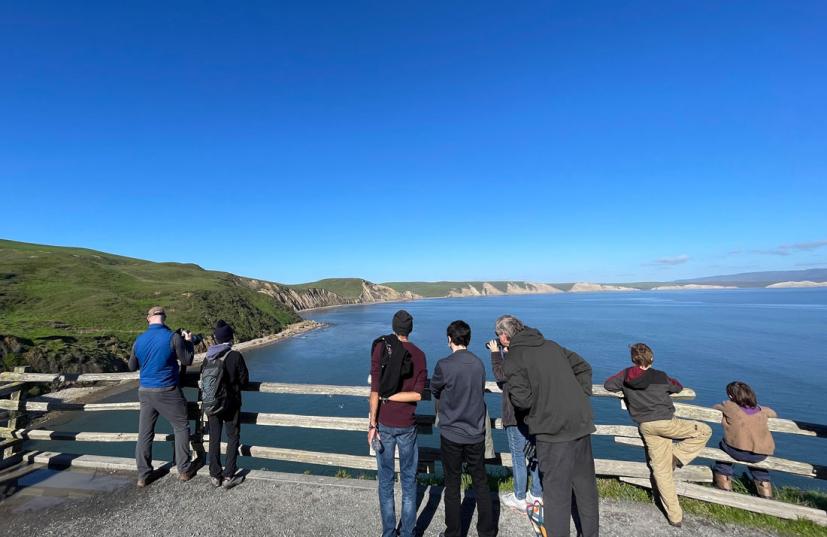 On our last visit we observed male (bull) elephant seals confronting each other and saw seal moms with their pups lounging in the sun. It's truly fascinating to watch. Make sure to bring your binoculars and zoom lenses to see the seals up close!
Bull elephant seals and young pups can usually be seen on the beach here in December and January, and juvenile seals usually stick around on the beach until mid-April or so. It's not as dramatic as when the bull seals are in town, but still worthwhile to watch.
Next, take a hike down to the historic Chimney Rock Lifeboat Station, where Coast Guard crews set out to rescue victims of the many shipwrecks off the coast of Point Reyes. There's a smaller elephant seal group on the little beach here, and while this location lacks the numbers it makes up for this by allowing you to get up close and personal with the seals. The beach areas here are fenced off for safety, and the viewing area adjacent to the lifeboat station building is fenced and elevated above the beach to assure safe viewing. 
Chimney Rock also rewards with some fantastic opportunities for hikes, all of which are accompanied by dramatic views of the Pacific and Drakes Bay. The Chimney Rock Trail is .7 miles in length with relatively gentle inclines, making it ideal for a family hike. Along the way you'll pass a house used as a residence for park staff. (You may recognize it as one of the locations for John Carpenter's 1995 remake of Village of the Damned, which was shot entirely in West Marin.) Sometimes you can even spot migrating gray whales, too.
Chimney Rock is also considered one of the prime spring wildflower viewing areas in the Bay Area, and it never disappoints in that regard. You'll find more different species of wildflower here than in any other place in California! Look for magnificent Douglas Irises, California Poppies, Checkerbloom, Indian Paintbrush, yellow and blue lupines, wild cucumber, and more. The short trail to the Elephant Seal Overlook is a great place to see Chimney Rock's springtime display, and more flowers can be seen as you head out on the Chimney Rock Trail. At the trailhead, there's a handy informational sign showing the variety of wildflowers that you'll see along Chimney Rock's trails.
In all Chimney Rock is a fantastic place for an outdoor outing where you and your family can get a unique glimpse of Point Reyes National Seashore's natural wonders. It's a really special place, and is totally worth the effort it takes to get out there.
If you go
Chimney Rock is about a 30-minute drive from Point Reyes Station. Head west on Sir Francis Drake Boulevard through Inverness and follow it past Drakes Beach Road until you get to the Chimney Rock turn off, just after the historic "A" Ranch. Follow Chimney Rock Road about a mile to the parking area; it's a one-lane road, so you may have to move over to let other vehicles pass. You're also on farmland here, so there are plenty of cows wandering around, too.
At the parking area and trailhead area, you'll find drinking water, pit toilets, and a small shelter that's a perfect place for eating lunch or a snack. Point Reyes weather is notoriously unpredictable, so come prepared with layered clothing and jackets just in case. There's not a lot of shade on Chimney Rock's trails, so hats and sunblock are a must as well. Make sure you bring your own snacks and food, too as there's nowhere to get food after you pass Inverness.
From late December through mid-April, during prime whale- and seal-watching season, Sir Francis Drake Boulevard west of South Beach is usually closed to vehicular traffic on weekends and holidays and you'll have to take the park's shuttle bus ($5 per person, free for children 16 and under) from Drakes Beach to Chimney Rock. In 2023, the shuttle bus program is suspended, so be prepared for Chimney Rock to be busy, especially on weekends. When we visited on a New Year's Day we were able to get a space in the parking lot with no problem, but it was pretty full and many visitors were parking along the road. Getting there early in the day is recommended, since it gets much busier in the early afternoon.
For more information on Point Reyes National Seashore and Chimney Rock, visit the park's website at www.nps.gov/pore or call (415) 464-5100.
Sign up for tips & news for Marin families!