Back to top
Apple Walnut Bread is Delicious and Easy to Make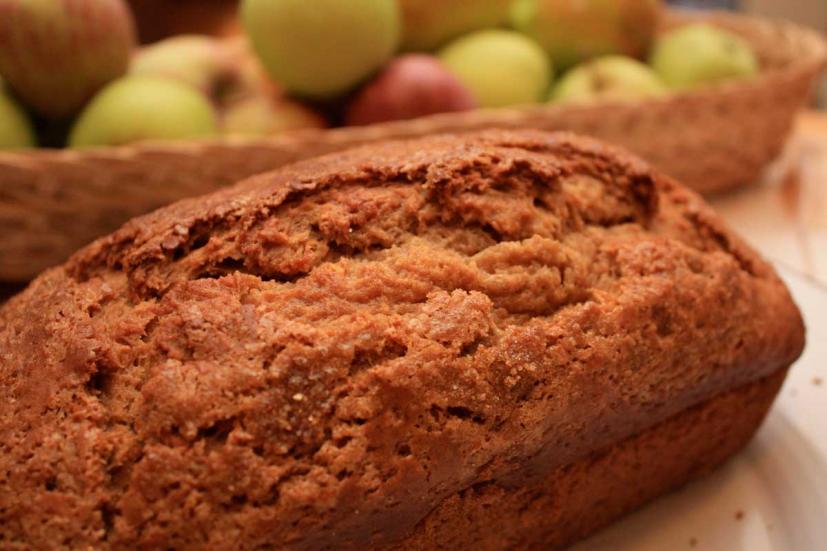 We often make this apple walnut bread in late summer and fall after we go apple picking, but it's an easy-to-make treat that's delicious at any time of year. Fresh-baked apple walnut bread is a great way to use up any extra apples you might have, and it also makes the house smell amazing while it's baking.
It's good as part of breakfast, as a snack, or even dessert. My kids love to get a slice in their lunchboxes, too.
Ingredients
1-1/2 cups peeled, cored, and chopped apples
1-1/2 cups all-purpose flour
1 teaspoon baking soda
1/4 teaspoon baking powder
1/2 cup chopped walnuts
1 teaspoon kosher salt
1 cups granulated sugar
1/2 cup vegetable oil
2 eggs
2 teaspoons vanilla extract
1 teaspoon ground cinnamon
brown sugar for topping (optional)
Directions
Combine the apples, flour, baking soda, baking powder, walnuts, salt, sugar, oil, eggs, vanilla, and cinnamon in a large mixing bowl and beat on low speed with a hand mixer for 1 minute. Increase the speed to medium and beat for another minute, making sure to scrape down the sides of the bowl.
Preheat your oven to 325ºF. Pour batter into a greased loaf pan, sprinkle the top with brown sugar (optional), and bake for 1 hour. Cool for 10 minutes, remove bread from pan, then cool completely on a wire rack before slicing.
Sign up for tips & news for Marin families!