Back to top
Birthday Parties, Free Play, and Classes Are Back at Playland in Sausalito!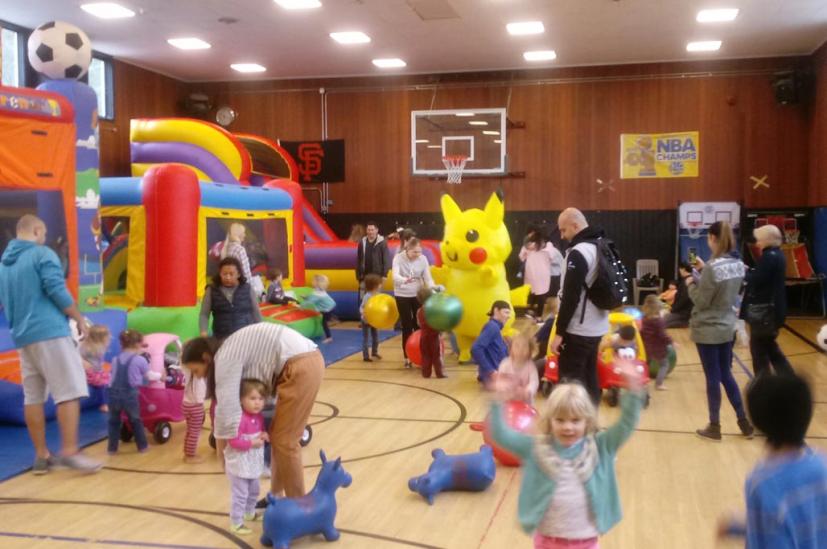 Kids' birthday parties, free play sessions, and classes for children and parents/caregivers are back at Playland in Sausalito! For those who don't know, Playland is the awesome kids' play space in a gymnasium with three full-sized inflatable bounce houses, including a 15-foot-tall slide, a bounce house with basketball hoop, and a toddler bounce zone, as well as games and activities like air hockey, kiddie cars, ping-pong, LEGO, balls, train tables, and more.
Birthday Parties at Playland
Birthday parties at Playland are for children 8 and under. Partygoers have full access to the jumpy house gym, with 45 minutes of playtime, 15 minutes for cake and birthday celebrations outside on the picnic tables, and another 30 minutes of jumpy house fun! Parties cost $290 for Sausalito residents and $300 for non-residents.
All parties follow strict state and county safety guidelines:
Parties may have up to 16 kids and 16 parents or a combination of both.
Partygoers of all ages are required to wear masks and sanitize hands.
Playland has all-new equipment and the gym has been repainted.
There are no free play sessions at this time.
The MLK Gym is equipped with exhaust fans and upper level windows to create fresh air through the building.
Food or drinks are not permitted at this time. Bottled water is fine.
Free Play at Playland
Playland is now open for free play gym time, and features bounce houses, fun play cars, hippity hops, and plenty of balls to play games and catch. This is a drop-in program offered Mondays, Fridays, and Saturdays and is limited to 20 kids. Free play is for children aged 11 months to 7 years 11 months and costs $13–$18. Advance registration is required.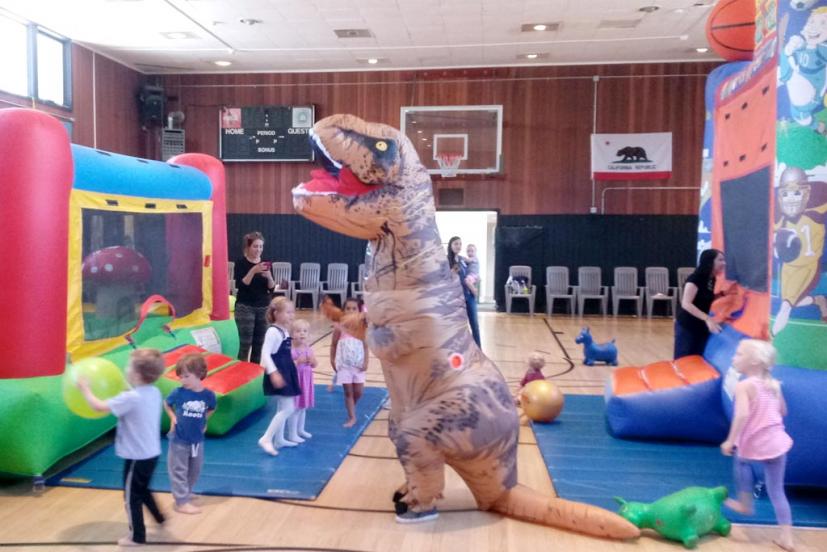 Playland Classes for Children
Also starting are Playland's Mommy and Me - Run, Jump, Sing and Dance Music Classes. These four-week classes are for a kids age 10 months to 5 years 11 months and their mom (or dad, or grandparent, or guardian). Space is limited to 16 children and 16 adults. The cost is $72 for Sausalito residents and $80 for non-residents.
For more information on parties or classes, contact Jeremy Williams at jeremy@mttamadventurecamps.com or (415) 377-9678, or visit www.mttamadventures.com/birthdayparty for party reservations and www.mttamadventures.com/playland-open-hours for Mommie and Me classes.
Sign up for tips & news for Marin families!