Back to top
Easy Chinese Cashew Chicken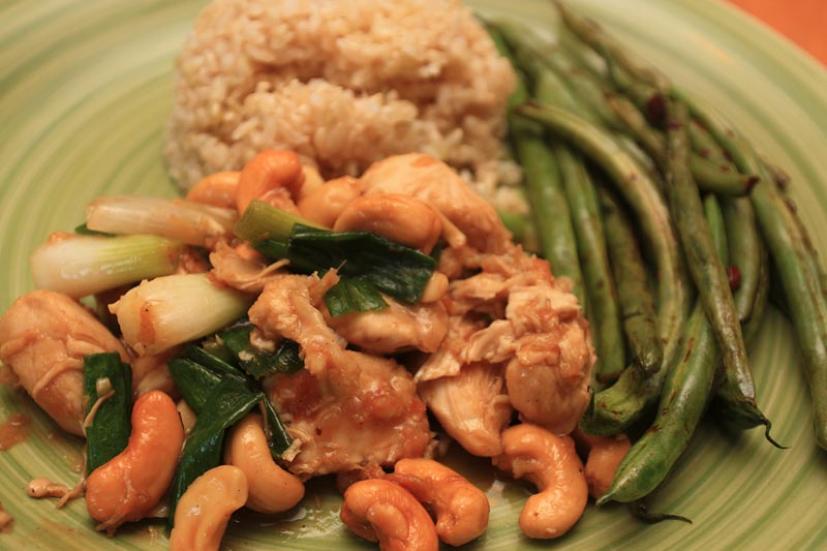 Whenever we get Chinese take-out, my kids love to order cashew chicken. Like many Chinese-American restaurant staples, cashew chicken is actually easy to make at home, and requires only a couple special ingredients, which you should be able to find in the Asian foods aisle of your local supermarket. Accompany this with stir-fried green beans and steamed brown rice for a healthy weeknight meal.
Ingredients
1 pound boneless, skinless chicken breasts or thighs, cut into 1-inch pieces
1/2 cup roasted unsalted cashews
2 tablespoons vegetable oil
2 tablespoons cornstarch
1 teaspoon kosher salt
Freshly ground black pepper
6 cloves garlic, minced
1 teaspoon minced fresh ginger
8 green onions, cut into 1-inch pieces, separated
2 tablespoons rice vinegar (unseasoned)
4 tablespoons hoisin sauce
1 tablespoon soy sauce
1/4 cup chicken broth
1/2 teaspoon toasted sesame oil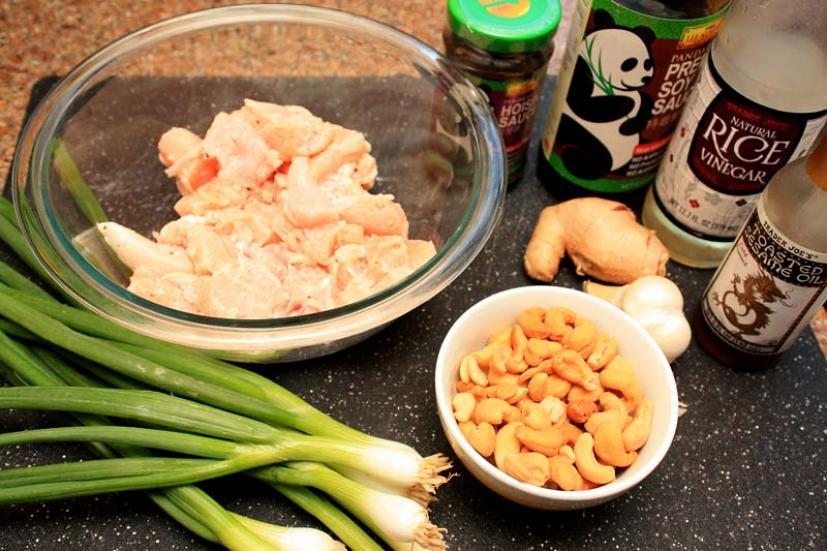 Directions
Combine chicken pieces, salt, pepper, cornstarch and ginger in a small bowl. Set aside and let marinate while you chop the green onions and garlic.
In a wok or large saute pan, heat oil over medium heat until shimmering. Add chicken and stir fry until browned but not cooked all the way through. Remove from pan.
Add more oil if necessary and then add garlic and white parts of green onions. Stir fry for a minute and then return chicken to the pan and mix thoroughly. Add vinegar and allow to evaporate.
Add soy sauce and hoisin sauce. Stir coat chicken pieces evenly. Add chicken broth and stir until a smooth brown sauce is formed. Let simmer over low heat for 5 minutes.
Remove from heat and add sesame oil, cashews, and green parts of green onions.
Sign up for tips & news for Marin families!