Back to top
Fresh Seafood Delivered to Your Door
Most of us know that you can get fresh veggies delivered to your home or a local pick-up site through a farm CSA program, but did you know you can get fresh seafood delivered to your door as well? We had the opportunity to try out DailyFreshFish.com, a new service that does just that. It's easy, and takes the guesswork out of buying fish. Furthermore, since the fish is coming straight from the distributor, you know you're getting seafood that's absolutely fresh.
DailyFreshFish.com was created by Pucci Foods, which has been distributing seafood in the Bay Area for nearly a century. (You've probably seen their refrigerator trucks out on the highway.) Since Pucci supplies mainly to the restaurant industry, the seafood you get from DailyFreshFish.com is of the same quality. They're also committed to green practices and sustainability—packaging is 100% recyclable and they support the Monterey Bay Aquarium Seafood Watch and the NOAA FishWatch programs, among others.
To try the service out, we ordered snapper and Pacific cod filets. They showed up on our doorstep on the appointed delivery day, well packaged with plenty of ice packs and insulated bags to keep everything ice cold. And of course the fish was delicious! My kids actually love fish whenever I make it, so this is a great way to get it into our kitchen more frequently. Their other offerings include fresh wild salmon, shellfish, ahi tuna, and prepared foods like seafood soups and stews.
Right now, DailyFreshFish.com is offering an introductory deal: $10 off and free shipping on a first order of $30 or more with code 10FREESHIP. You can browse their selection and place your order at www.dailyfreshfish.com.
We've also tried a similar service from Monterey-based CSF (community supported fishery) Real Good Fish, which is more like a traditional farm CSA, but for fishermen. The seafood we received from them was fantastic, too. You can check out their program and what they have to offer at www.realgoodfish.com.
Related Articles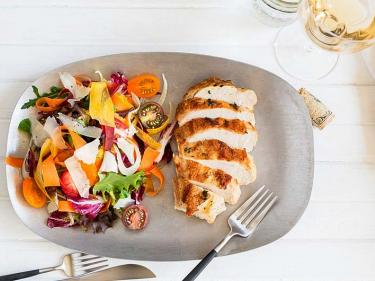 August 13, 2017
Today's Events
Tuesday, February 20, 2018