Back to top
Help Feed the World's Largest Turkey at Town Center Corte Madera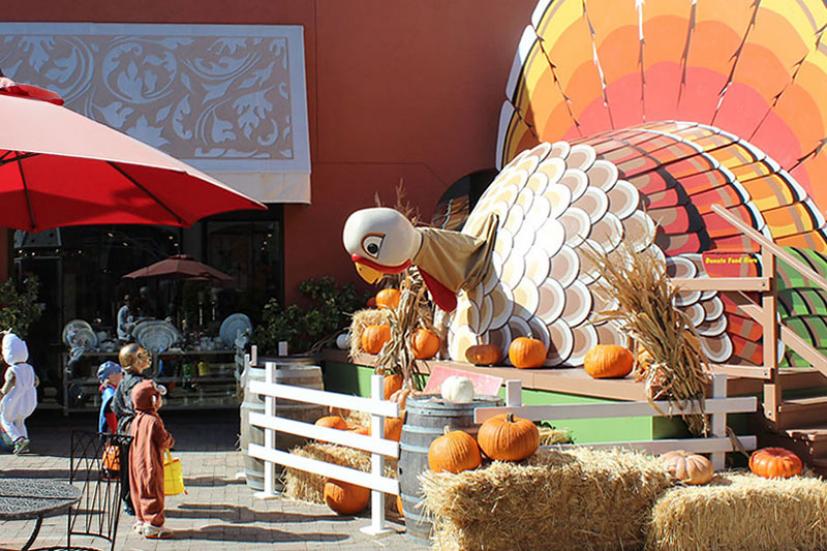 This holiday season, Town Center Corte Madera proudly welcomes back the World's Largest Turkey, who will gratefully collect your donations of canned food, non-perishable items, and toiletries. Donations will be distributed by the SF-Marin Food Bank to Marin families in need this holiday season. This year marks the Giant Turkey's 25th annual appearance at Town Center—this year the Turkey will be "roosting" in the Center Court under the clock tower across from Blue Barn.
The Giant Turkey delights Marin families every holiday season with its bobbing head and hatch for donations. Over the years, the turkey has collected 33,100 pounds of donations!  These donations will help the Food Bank fill holiday baskets with useful items for those in need. Visiting the Giant Turkey has become a holiday tradition for families who find it a wonderful way to support their community with donations for Marin County residents who need assistance.
Town Center Corte Madera is located on the west side of Highway 101 at the Tamalpais Drive exit. For more information, visit www.shoptowncenter.com or call (415) 924-2961.
Photo courtesy Town Center Corte Madera
Today's Events
Wednesday, March 21, 2018