Back to top
Just in Time for the Holidays: Best Kids' Books 2015 from Diesel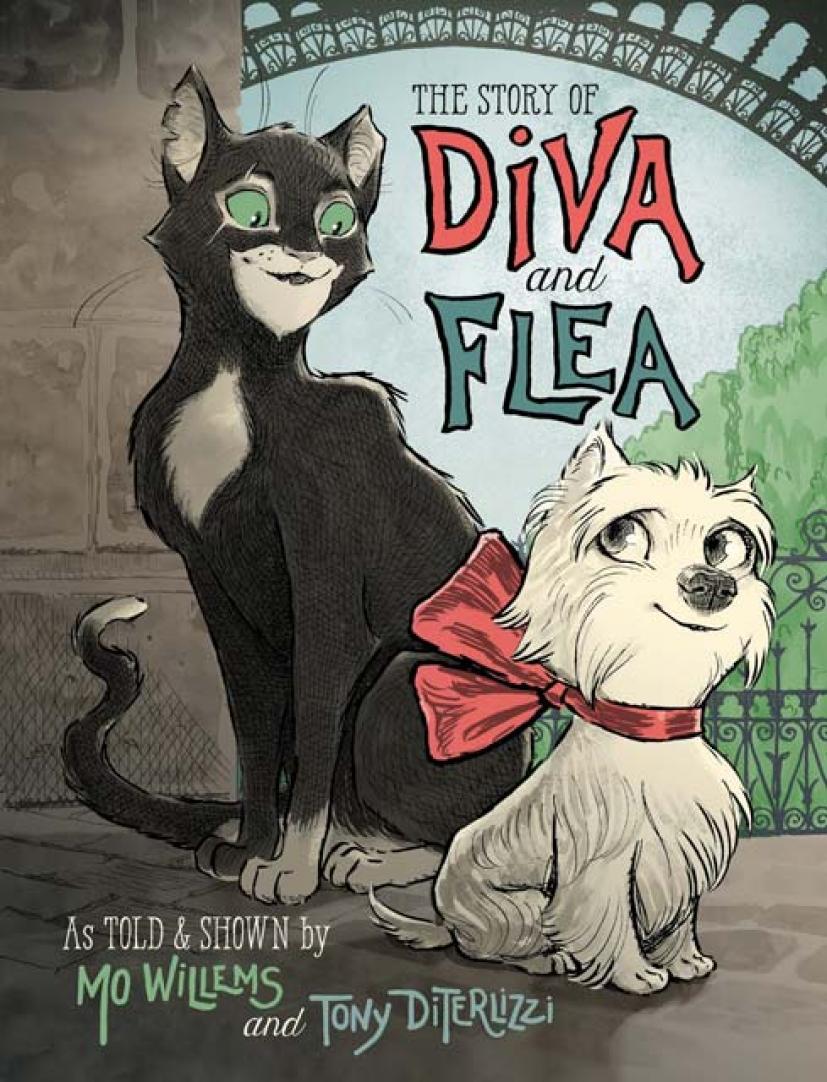 The holidays are here, and great books always make fantastic gifts for kids! Clare Doornbos, the children's book expert at Diesel bookstore in Larkspur, saves us all a lot of time and stress by highlighting her picks for best kids' books in 2015.
You can join Clare for storytime at the bookstore every Thursday morning at 10:30 am, where she reads classics, new kids' books, and hidden treasures. It's perfect for families with children 5 and under. Diesel is located in Marin Country Mart at 2419 Larkspur Landing Circle in Larkspur. For more information about Diesel and a complete schedule of events, visit www.dieselbookstore.com/larkspur or call the store at (415) 785-8177.
Board Books
Through the Town by Craig Shuttlewood
A sweet rhyming journey through a jolly cartoon town. There's an indented line which runs through the board book which you can trace with your finger. So, you and your little one get a really interactive experience.
Whose Tools? by Toni Buzzeo
A board book for future engineers, contractors and architects. Watch a house take shape and meet the experts who build it, along with their tools.
I Can Dance by Betsy Snyder
From the tutu wearing ballerina on the cover to the hip hop kid at the end, this book introduces different dance styles, but best of all, you control the dancers' legs! There are small holes under the illustration of each dancer's body, poke your fingers through those holes and you can kick, tap and boogie in the book.
Star Wars Epic Yarns: A New Hope by Jack and Holman WangThis deceptively simple picture book contains 12 key scenes from the original Star Wars movie recreated with needle felted characters and hand made sets. Each scene is accompanied by a single word, which perfectly describes the picture. The detail, artistry and love that went into this book is amazing. 
Picture Books
Counting Lions by Katie Cotton
A truly beautiful gift picture book for animal lovers of all ages. The illustrations are meticulous photo-realistic pencil drawings of animals, starting with one lion and going through to ten zebras. There is an astonishing level of detail in the art, which allows us to stare down a lion, get close to gorillas or feel the restless energy of macaws.
Home by Carson Ellis
Whimsical, colorful and magical illustrations accompany this thought-provoking picture book about home. Different people live in different homes. Where is your home and what does it look like?
McToad Mows Tiny Island by Tom Angleberger
Every other day, McToad mows the lawns on Big Island, but on Thursdays he mows Tiny Island and he has quite the journey to get there. A fun and silly book about vehicles with an accompanying story which will keep everyone smiling.
One Word From Sophia by Jim Averbeck
Sophia would like a pet giraffe, but she has to convince the grown-ups in her life that this is a good idea. A longer picture book for older children about choosing the correct language for the people you're talking to and remembering to say "please".
New Readers
The Story of Diva and Flea by Mo Willems
Diva is a small, nervous lapdog. Flea is a savvy stray cat. Together they discover parts of Paris that they would never have found alone. This is an adorable and simple animal story, with charming illustrations and a heartwarming theme.
Princess in Black 2: The Perfect Princess Party by Shannon and Dean Hale
Princess Magnolia is back! The ninja princess is having a little trouble maintaining her secret identity when the monster alarm goes off right in the middle of her birthday party. A fun and thoughtful princess book with a whole cast of little princesses to love.
Little Robot by Ben Hatke
Little Robot has escaped from the factory where he was made, but he will need help to escape the big bad retrieval robot who's coming after him. A graphic novel on the themes of friendship and freedom with small amounts of text and a large amount of peril.
Ages 8-10
Milo Speck, Accidental Agent by Linda Urban
Milo is an ordinary boy who gets pulled through a clothes dryer and into another world filled with extremely stupid giants. He needs to rescue his Dad from the giants, but he has no idea where to start and his only ally is an over-confident girl who seems to think that they're both secret agents. A funny fantasy adventure story with an unlikely hero.

Pip Bartlett's Guide to Magical Creatures by Maggie Stiefvater
Pip lives in a world just like ours, except that magical creatures are real. When her town is infested with Fuzzles (tiny magical creatures who look like dustbunnies, but burst into flames when they are nervous) it's up to Pip to try to help the Fuzzles, without burning down the town. A magical, mystery adventure with some great characters and fantastic creatures.
The Baby-Sitters Club Graphic Novels by Ann Martin and Raina Telgemeier
These well loved realistic books have been turned into graphic novels this year by the author of Smile and Sisters. The books deal with the issues of friendship groups, body image and peer pressure in a way that is age appropriate for younger readers.

Hamster Princess: Harriet the Invincible by Ursula Vernon
Harriet is a princess cursed to fall asleep on her twelfth birthday and never wake up. But, she's not the kind of Hamster to sit around and wait for the curse to happen, instead she faces it head on, which creates some difficult circumstances. Harriet is a truly feminist princess for our times, who is also a hamster.
Ages 10-12
The Thing About Jellyfish by Ali Benjamin
Suzy is failing to deal with the unexpected death of her best friend, she refuses to believe that it was a drowning accident and her desire to find someone to blame becomes an obsession with jellyfish. A sad and beautiful story, with a cautiously redemptive ending which will resonate with many kids, but also with their parents.
The Marvels by Brian Selznick
When Joseph runs away from school to stay with his uncle he finds that something isn't right, his uncle is trying to preserve his house as it would have been one hundred years earlier, whilst ghostly voices echo through the walls. Another beautiful book by the author of The Invention of Hugo Cabret, also told partly as a graphic novel and partly as a conventional novel.
Masterminds by Gordon Korman
A group of kids living in a perfect town realize that they get sick if they ever try to leave. They need to figure out who is keeping them prisoner and why. A surprisingly funny mystery book which raises some ominous issues about surveillance and control.
The Water and the Wild by K. E. Ormsby
Lottie's only friend is sick, so when she gets taken to fairyland and learns of a cure for the incurable, she goes after it with single-minded determination. She soon discovers that these fairies are not clean and pretty, but more like the dangerous and vindictive sprites of folk lore. This book is an exciting magical adventure, but it also deals with some complex issues of political power and its abuse.
Age 12+
Challenger Deep by Neal Shusterman
Challenger Deep approaches mental illness through the medium of a non-linear pirate adventure. The small moments of pure reality or pure fantasy are engaging enough in themselves, but when taken together as an uncomfortable maelstrom of thoughts and emotions, the book feels like an accurate portrayal of a mind in disarray. A sensitive work of genius for clever readers.
Six of Crows by Leigh Bardugo
A mismatched crew of characters are dispatched to perform a seemingly impossible heist in a world of small magic, commerce, slavery and political intrigue. This book has everything, romance, friendship, fantasy, drama, action and really well written characters.
The Rest of Us Just Live Here by Patrick Ness
A group of ordinary teens live their lives on the edge of some huge supernatural event. They're aware of it, but have no interest in being involved in that dangerous world. Instead, they discuss their small personal dramas in a familiar and realistic way, whilst the world comes to an end (or doesn't.)
Mosquitoland by David Arnold
Mim is running away from her father and step mother to be with her sick Mom. Along the way she's the victim of a great deal of misfortune, but she also meets friends and learns some important truths. A real character-led voyage of discovery.
Symphony for the City of the Dead by M. T. Anderson
The biography of the Russian composer Dmitri Shostakovitch, focused on the time he was writing the Leningard Symphony. Leningrad (and Shostakovitch) had already been through a communist revolution and Stalin's paranoid killing-sprees when the Nazis invaded Russia. Using the city as an experiment in starvation, the Nazi army simply surrounded Leningrad, bombed food warehouses and waited. It doesn't seem like an appealing subject for a YA book, but M. T. Anderson has created a masterpiece. The book is by turns thrilling and horrifying, the writing is lyrical and wry, with character details that bring these historical figures to life. This book is for those who realize that dystopian world building has its roots in human history.
Sign up for tips & news for Marin families!