Back to top
Mill Valley is the Place to Be This Memorial Day Weekend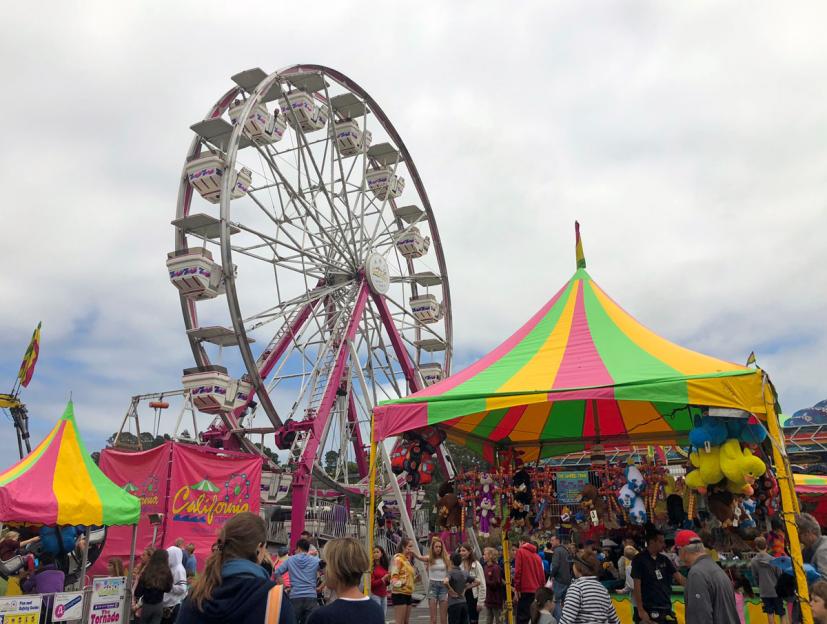 Photo: Marin Mommies
Mill Valley is the place to be in Marin County this Memorial Day Weekend! From an old-fashioned parade and a pancake breakfast to a fun family carnival, there's something for everyone in the family.
The long weekend kicks off with the annual Kiddo! Family Carnival, which takes place Friday, May 26 from 4 to 10 pm, Saturday and Sunday, May 27 and 28, from noon to 10 pm, and on Memorial Day, Monday May 29, from noon to 5 pm. This old-fashioned carnival features fun for all ages, including rides like the Tune Train, Zipper, Sizzler, and the Typhoon, and games. Delicious food and drink will be available for purchase, too. The Day on the Green will feature free music by El Radio Fantastique and others, as well as food and beverages for purchase on Monday, May 29 after the Mill Valley Memorial Day Parade finishes up.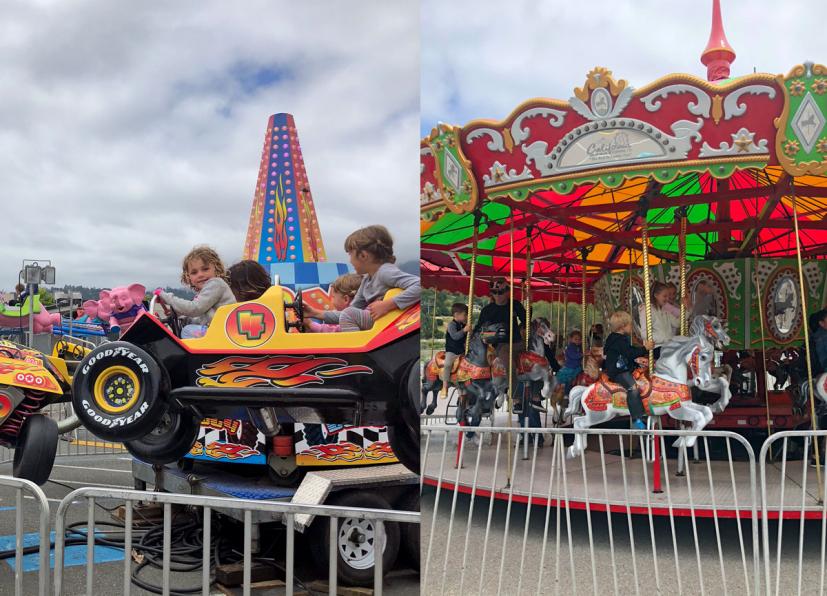 Photos: Marin Mommies
Advance purchase discount vouchers cost $30 and can be purchased at the Kiddo! office or the Mill Valley Community Center. Vouchers may be exchanged for 30 tickets or for an all-day wristband. Wristbands will cost $40 when the carnival begins. The Kiddo! Family Carnival is Mill Valley's biggest public event and proceeds go to support the city's K through 8 public schools.
This is a fun outing for all ages. We always try to attedn the Kiddo! Carnival and my kids and I usually have a blast.
Celebrate Memorial Day in Mill Valley, beginning with the Mill Valley Volunteer Firefighters Association's Pancake Breakfast. The breakfast takes place on Monday from 7 to 11 am on Corte Madera Avenue in front of Mill Valley City Hall. Pancakes, eggs, sausage, juice, and coffee will be served. The cost is $10 for adults and $5 for kids under 13.
Mill Valley's Memorial Day Parade begins with a veterans ceremony in Lytton Square at 9:45 am. The parade itself begins at 10:30 am at Old Mill Park and features over 60 participating organizations. It makes its way through downtown and along Miller Avenue and ends up at Tamalpais High School.
After the parade, enjoy Day on the Green at the Mill Valley Community Center from noon to 5 pm!
Sign up for tips & news for Marin families!