Back to top
"Mommy and Me" Spring Classes in Marin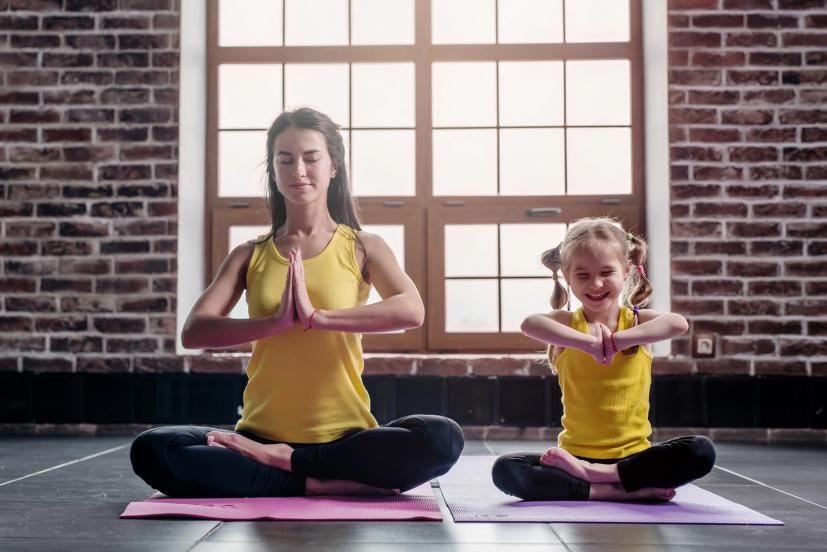 Looking for a local "mommy and me" class for you and your little one? Here is our list of classes throughout Marin County for children and their moms, dads, or caregivers to participate in together. The classes are either drop-in or you need to RSVP. Check with their website or call to find out before you attend with your little one. 
Sausalito
Family Classes at the Bay Area Discovery Museum
Fort Baker, Sausalito
Various times throughout week
Explore art, music, dance, sign language, culture and more in the Discovery Museum's Family Classes. Each series offers multiple sessions for deep engagement with the topics, and includes museum admission for one adult and one child. Location: 557 McReynolds Road, Ft. Baker in Sausalito. For more info, call (415) 339-3900 or visit their website.
Mill Valley
Corte Madera
San Anselmo
Wee Yogis Yoga + Music
Pomegranate, San Anselmo
Mondays, 9:30 am
This class is designed to teach babies and tots the beautiful art of yoga through music and interactive play. Enhance your child's development, imagination, coordination, listening, and focus through song, movement, and instruments. This playful class is a great chance for you and your little one to play, connect & grow together. Perfect for ages 6 months- 4 years old. Cost: $25 drop-in. Location: 25 Tamalpais Avenue, San Anselmo. For more info, call (415) 785-3173 or visit their website.

Mom and Baby Yoga
Pomegranate, San Anselmo
Yoga: Tuesdays, 11 am, Fridays, 11 am
Enjoy your baby, reconnect with your body, and meet other new moms in Pomegranate's postnatal mom and baby yoga or pilates class (non-crawling babies only). Cost: $25 drop-in. Location: 25 Tamalpais Avenue, San Anselmo. For more info, call (415) 785-3173 or visit their website.
Toddler Tumbling
Isabel Cook Community Center, San Anselmo
Various days & times
Our toddler tumbling classes combine instructor initiated activities with children's freedom of exploration. There is circle time with songs and rhymes and plenty of time for free play, which helps the young child to develop large motor skills through age appropriate activities. Parent participation is required for all Toddler Tumbling classes. To register, call (415) 258-4640 or visit their website.
Fairfax
Community Music Class
Fairfax Women's Club
Starting September 10, Mondays 10–10:45 am
Come join us for 45 minutes of music and play, including rhythmic rhymes, songs and instrument play.  During this lively session, young ones learn traditional folk songs and hands on music and circle games.  The class is informal, non-performance-oriented and developmentally appropriate for children and parents/caregivers.  Music selection will primarily be based on requests, so be ready to sing your favorites, and learn a few more! *No prior musical experience necessary. Cost: $20 drop-in per child; second child $10. Location: 46 Park Road, Fairfax. For more info, visit their website.
New Parents and Babies Group
Fairfax Community Center
Tuesdays, 11 am–12:30 pm
New Moms and Babies Group for anyone with a baby 0–12 months old. This group offers a safe and supportive environment conducive to sharing about topics such as emotional and physical recovery after birth, expectations surrounding being a mother, changes in lifestyle and in relationships, finding support, trusting caregivers, life balance and sleep, navigating medical care, child development, play and temperament, among other topics and issues. First visit free, $35 annual membership fee to Fairfax Moms. Location: Fairfax Community Center, 16 Park Road, Fairfax. For more info, visit their website.
Pavilion Playgroup and Toddler Tumbling
Fairfax Pavilion
Wednesdays & Fridays, 9:30 am–12:30 pm
Join other moms, dads and kids at the charming red building on the hill. Children up to 5 years old enjoy riding scooters and climbing on a variety of soft blocks and mats. We will encourage early childhood development by guiding children to play and explore their physical capabilities with state of the art gymnastics equipment.  Parents enjoy mingling, playing and drinking fresh coffee and tea. For more info, visit their website.
San Rafael
Novato
Petaluma
Colors of Spanish: ¡Canta conmigo! (0-4yrs w/parent)
Petaluma, 9 & 10 am (2 sessions)
Early exposure to the sounds, structure and vocabulary of the Spanish language through music, movement and song. Whether you are a native speaker who wants your family to conserve the language and traditions of your heritage, or if you want to encourage Spanish as a second language for your children, ¡Canta conmigo! is where you begin with your littlest ones. For more info, visit their website.
Sign up for tips & news for Marin families!