Back to top
Halloween Fun at Pronzini Farms Pumpkin Patch in Petaluma
You may know the Pronzini family for their Christmas tree lots that are a fixture in Marin every holiday season, but did you know they have an awesome pumpkin patch as well? Located at their Christmas tree farm in east Petaluma, the Pronzini Farms Pumpkin Patch has a lot to offer families in the fall and it's always worth checking out. There's a lot to do and you could literally hang out here all day!
The grounds here are decorated with vintage vehicles and farm equipment, flowers, and colorful decorations. Be on the lookout for the colorful Minion characters located throughout the place. They're everywhere and all have different personalities. They're great for photo ops, too! New this year are a selection of incredible life-size sculptures with an Old West theme. You can even go inside the stagecoach!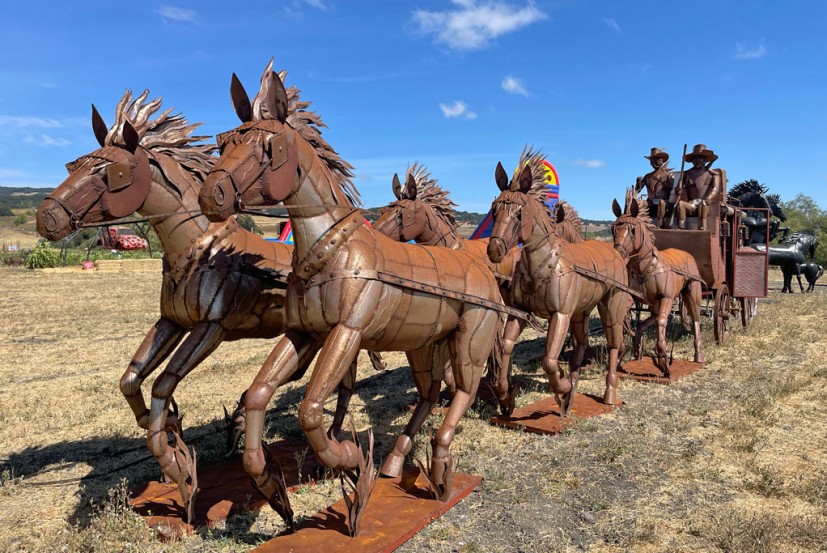 You'll also find a life-size pumpkin coach, complete with white horses. If you're lucky, Cinderella herself will be there for a meet-and-greet.
Other fun attractions here include large slides, games like horseshoes and cornhole bean bag toss, pedal cars, a train, a corn pit, and farm animals to visit. You can purchase a wristband for activities at the front entrance. There's also an outdoors take on a Halloween haunted house — the Haunted Trail — which you can explore … if you dare. (The Haunted Village is not recommended for children under 10 years old.)
This season Pronzini is charging a general admission fee of $5 per adult on weekdays (free for kids 12 and under) and $10 per adult and $5 per child 2–12 on weekends. Admission includes access to the corn pit, games like corn hole, pedal trikes, farm animals, and more. Other attractions, like the Haunted Trail, train ride, slides, obstacle course, John Deer tractors, and bounce houses cost extra. You can purchase a punch card to access multiple attractions. 
Beyond all the fun activities is Pronzini's pumpkin patch, which features a variety of different pumpkins growing on the vine. You can pick your own pumpkin right off the vine here, and load it up into a wagon to bring back.
Pumpkin prices are pretty reasonable here, ranging from $3 for the smallest to $25.50 for the largest. They also offer a variety of gourds and other decorative winter squash.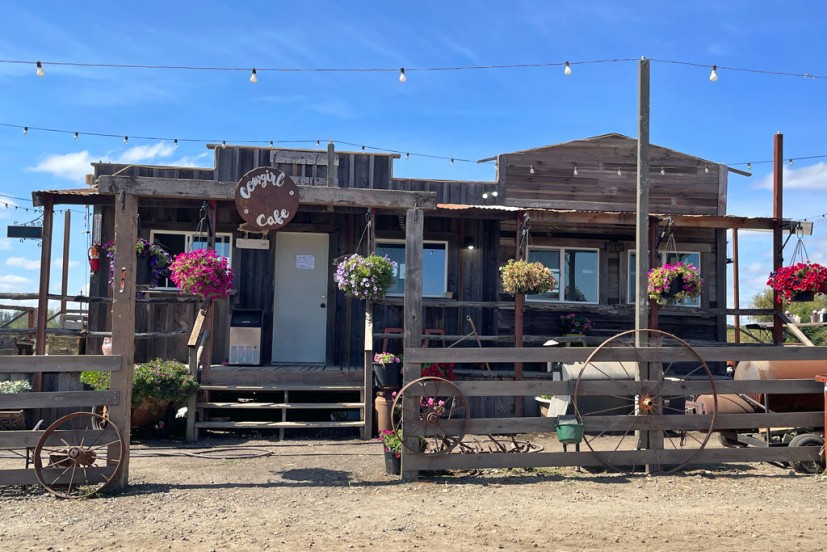 Food is available at the Cowgirl Cafe, which offers family-friendly BBQ fare on weekends. We usually grab something to eat here when we visit and it's always been really good. You can also buy drinks and snacks at the main checkout stand. There's a nice new picnic area with tables and umbrellas where you can enjoy your lunch or snack.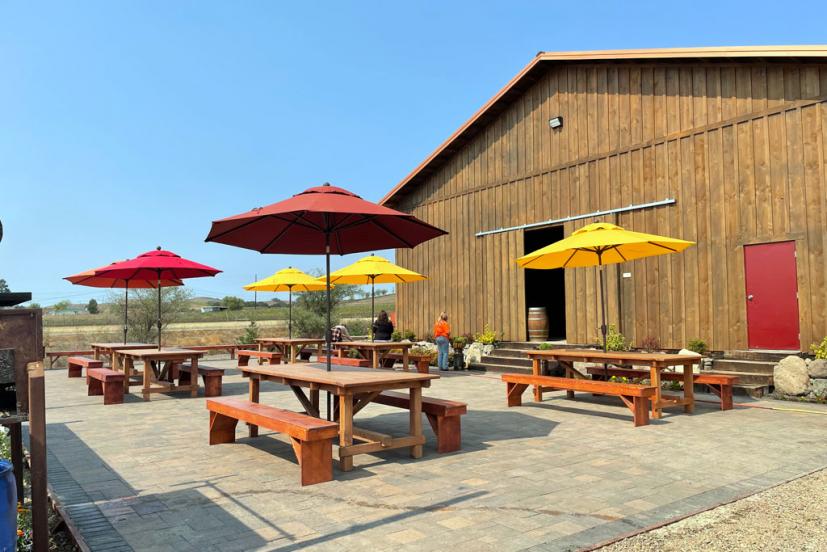 We had a lot of fun on our visit to Pronzini's and it's definitely worth a trip this fall! Learn more about what they have to offer at www.pronzinifarms.com
If You Go
Pronizini Pumpkin Patch is located 3795 Adobe Road in Petaluma. It's open daily, weather permitting, through October 31. Hours: Monday–Thursday, 11 am–6 pm; Friday–Saturday, 10 am–7 pm; and Sunday, 10 am–6 pm. Admission to the pumpkin patch is $5 per adult on weekdays (free for kids 12 and under) and $10 per adult and $5 per child 2–12 on weekends; attractions cost extra.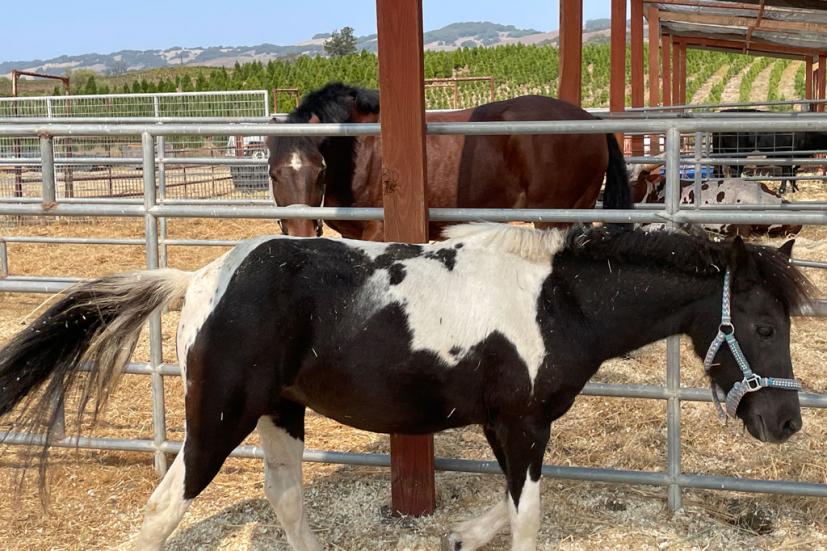 To get there from Marin, take Highway 101 to the East 116 Sonoma/Napa exit (exit 472B) and follow Lakeville Highway east. Turn left at Frates Road and continue until you get to the stop sign at Old Adobe Road. Continue straight onto Adobe Road. Pronzini Pumpkin Patch will be on your left in a little over a mile.
Sign up for tips & news for Marin families!