Back to top
Ride, Walk, and Play along the Tiburon Bike Path
Meandering along the Bay from Blackie's Pasture to downtown Tiburon, the Tiburon Bike Path is a worthwhile family outing on almost any day. Last week I packed up our bikes and a picnic and headed down to Blackie's Pasture in Tiburon's Trestle Glen neighborhood. I absolutely love this spot, and it's been a favorite place of mine since I was a child growing up in Marin. There's something about riding your bikes along the water on a clear day that makes you remember how lucky you are to live here.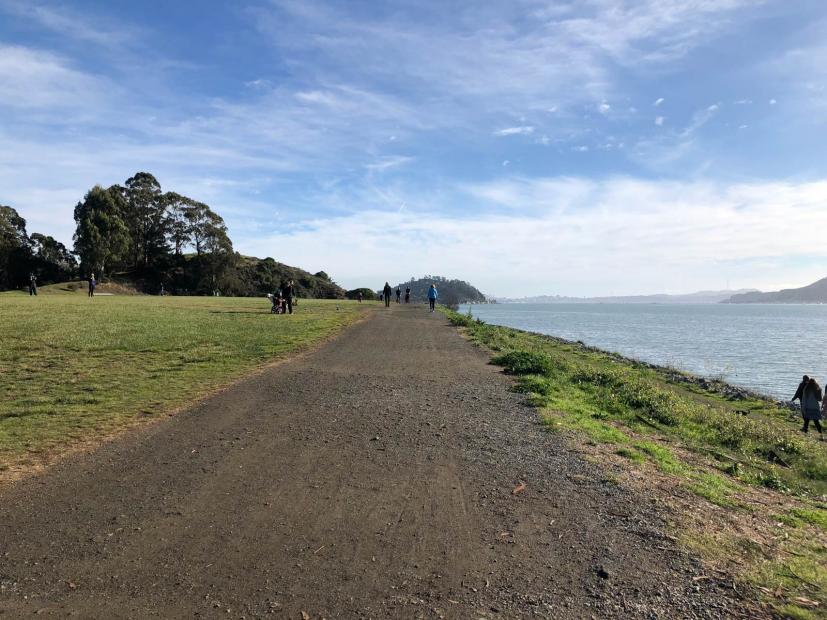 Tiburon Bike Path, also known as Tiburon Linear Park and Tiburon Historical Trail, is a popular spot with bicyclists, joggers, and walkers of all ages. Along the way you'll find breathtaking vistas, sports fields, playgrounds, and a series of trail markers that highlight the Tiburon peninsula's gritty blue-collar past. That's right—this now exclusive enclave used to be known mainly as a railroad hub back in the days of steam engines. And did you know that swanky Belvedere was home to the McCollom Fish Company's cod processing facility in the 1860s?
We always start off at Blackie's Pasture, which is located right off Tiburon Boulevard just after Reed Ranch Road. Blackie's Pasture is named after Blackie, a swaybacked horse who stood in the pasture for nearly 30 years and became something of a Tiburon mascot. His storied pre-pasture career includes stints as a rodeo horse and Presidio cavalry mount, as well as a much publicized swim across San Francisco Bay in 1938. Kids still love the statue of Blackie that stands in the place where he stood day after day.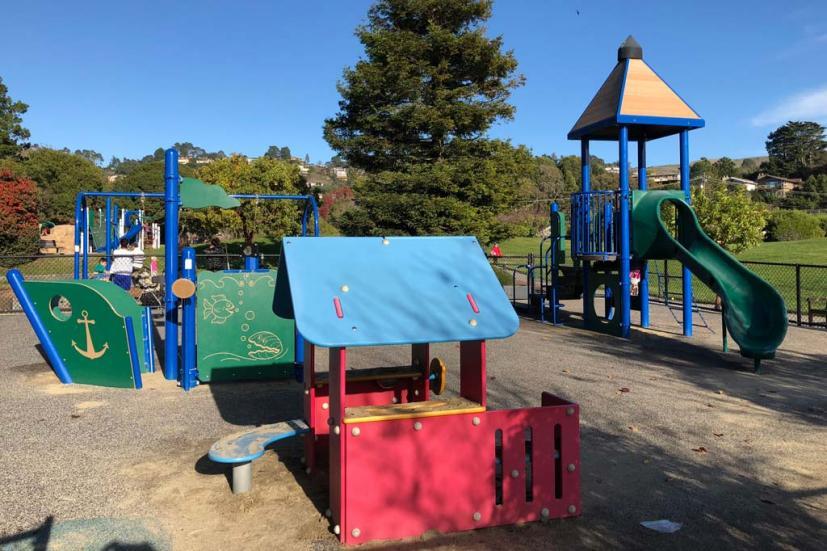 There are two branches of the trail that you can follow: one that leads along the waters of Richardson Bay, and the other that runs alongside Tiburon Boulevard. You'll often find a soccer game or two going on at McKegney Field, and at the foot of the little hill at the sports field's south end you'll find two playgrounds, one of which is a gated facility for infants and toddlers. Both are clean and full of well maintained modern play equipment. The adjacent field is a great place to play games, picnic, and fly a kite.
After this, the two trails merge and follow Tiburon Boulevard past Belvedere Island and into downtown Tiburon. The trail ends just before Mar West Street, and you can take the sidewalk the rest of the way into Tiburon. A great place to relax and rest up for the return trip is Shoreline Park, just after downtown.
There are also plenty of places to stop and grab a bite to eat before heading back to Blackie's Pasture. One of our favorite places to eat is the always busy Sam's Anchor Café on Main Street. Sit outside in the back on a nice day and watch the boats come and go.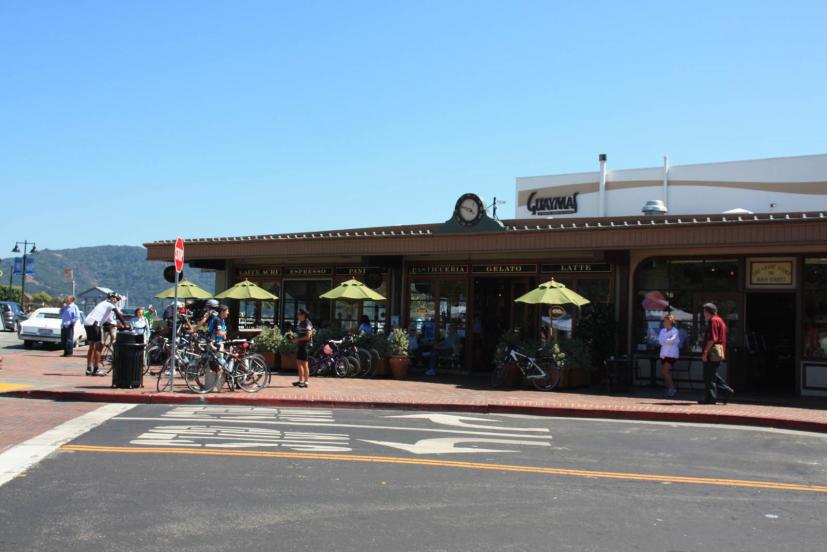 A round-trip of the entire trail is a just a little over five miles, perfect for a family bike ride.
If you go
You'll find the entrance to the parking area at Blackie's Pasture just after the intersection of Tiburon Boulevard and Reed Ranch Road. The entrance is at the bottom of the hill and can be easy to miss if you're not familiar with the area. There are two parking lots here which often fill up quickly, especially on weekends. Parking on Greenwood Beach Road near the pasture is an option on busy days.
Sign up for tips & news for Marin families!