Back to top
Talking Whole Body and Sunscreen with Stephanie Pope from Whole Foods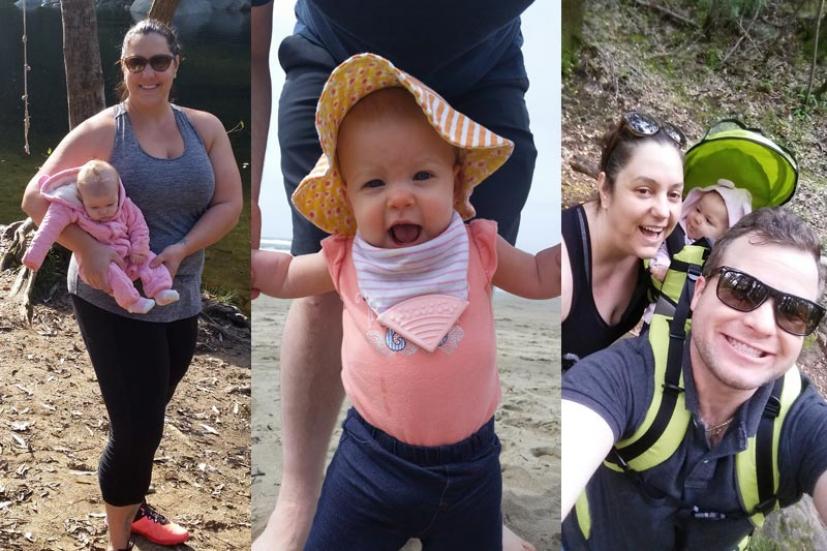 In this sponsored article from Whole Foods Market, we meet Stephanie Pope, who runs the Whole Body team at the Whole Foods Market store in Novato. We asked Stephanie to tell us about herself and her background, and to fill us in on her picks for the best kinds of sunscreen to use this summer. Stephanie is also the mom of 10-month-old Justine Bel!
What's your background? Please tell us a little about you.
I began working for Whole Foods Market as a cashier in college back in 1999. I moved to New York City in 2001 after graduating college and continued to work for Whole Foods Market at the Chelsea store in Manhattan. That is where I found my home in Whole Body. I got a position as an Assistant Buyer and quickly advanced to Associate Team Leader for the Whole Body department. I opened the Columbus Circle store in Manhattan and in 2005 I moved back to Northern California to be the whole Body Team Leader at the Sebastopol store. In 2007 I joined the NorCal regional team as Associate Coordinator for Whole Body  From 2009–2012 I joined the Store Leadership team and worked at the Franklin, SOMA, and San Rafael locations. In 2012, I decided to follow my heart and step down from Store Leadership to go back to Whole Body. That is when I started working at the Novato store and running the Whole Body team here.
I just celebrated my two year wedding anniversary and became a new Mom on July 29, 2016. My little girl Justine Bel in now 10 months old and my greatest accomplishment in life. I want to give her the best in life and I feel fortunate to be so educated about body care, supplements, and food because of my time spent working for Whole Foods Market. I know that what goes on our bodies goes in our bodies, and that natural foods support our vitality.
Channeling my knowledge and passion for organic foods into cooking for baby Justine has been so rewarding. I love making her fresh baby food purees that are inspired by whatever seasonal produce looks the best! Organic purees are so simple and quick to make.
What can customers expect to find in the Whole Body department?
Supplements, body care, and lifestyle items. Equally as important as what you will find in our department, is what you won't. Currently, there are 75+ ingredients common in conventional body care products that are not allowed in any body care products we sell. That includes phthalates, microbeads, triclosan, BHT, BHA, aluminum chlorohydrate, and many more. Right now, we are featuring our seasonal items such as allergy supplements, bug sprays and sunscreen for the whole family.
What are the most important things for parents to know about sunscreens?
There are two types of sunscreen: chemical and physical. Chemical sunscreens do not work immediately and often contain vitamin A which in recent studies has shown to have adverse chemical reactions with the sun. Physical (mineral) sunscreens work immediately and the active ingredients are simply zinc oxide, titanium dioxide, or a combination of both. When purchasing physical sunscreens, make sure they are free of nano-particles. For greater ease of application, some physical sunscreens contain very, very small nanoparticles. Molecules at the nano size seem to behave differently from a chemical and biological standpoint, and the long-term effects are unknown.
What kinds of sunscreen does Whole Foods carry?
At Whole Foods Market we carry both chemical and physical sunscreens, all of which meet our strict quality standards.
Are chemical or mineral-based sunscreens better?
Mineral based is better in my opinion. Physical sun blocks reflect rays with minerals such as titanium dioxide and zinc oxide. These sunscreens sit on top of the skin, so they work immediately. One of my favorite sunscreens is the locally produced mineral based sun block brand called Burn Out (made in Santa Cruz). They make a "kids" version which is perfect for youth.
What do you love most about your work?
What I love most about my work is satisfying and delighting customers. There is no better reward than being able to help someone find what they are looking for, educate them on that product, and send them away with a smile and a thank you.  What I love second most about working in the Whole Body department is the education I get.  I literally learn something new every day and that is what drives my passion for my work.