Back to top
Transcendence Returns This Summer with "Let's Dance!"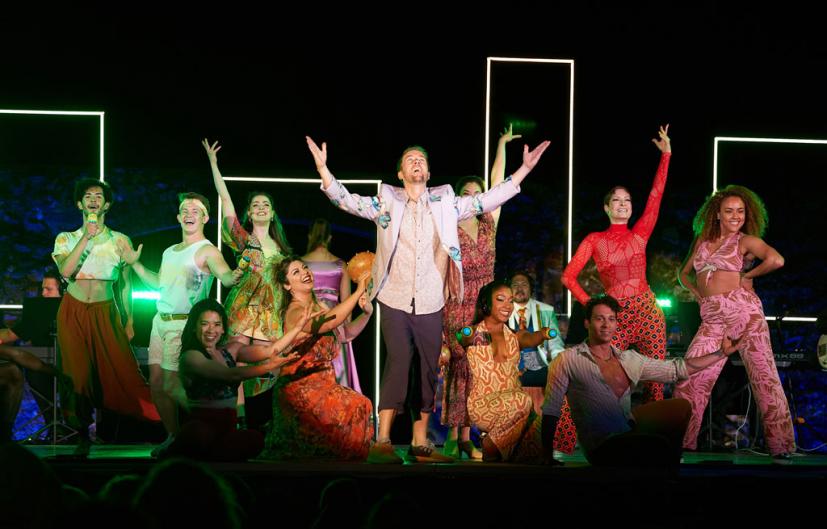 Photo: Trancsendence/Rob Martel
Transcendence Theatre Company is back for 2022 at Jack London State Historic Park in Glen Ellen — and better than ever — with their wonderful season-opener production, "Let's Dance!" This year, Transcendence is back with a full season of incredible outdoor Broadway experiences with their 11th anniversary season in the Wine Country.
We saw "Let's Dance!" this weekend, and it was an uplifting spectacle that showcases all the things Transcendence is known for: fantastic music and dance by true Broadway-level talent in the unforgettable and spectacular venue of the park's 150-year-old winery ruins with Sonoma Mountain as a backdrop.
From the pre-show picnicking in the park to the spectacular setting of the 150-year-old winery ruins with Sonoma Mountain as a backdrop, it was a perfect evening for a fun family outing. And of course Transcendence's group of amazing performing artists did an incredible job with their singing, dancing, and acting, bringing true Broadway-level talent to the Wine Country.
Photo: Transcendence/Rob Martel
"Let's Dance!", directed and choreographed by Luis Salgado, offers up some of Broadway's greatest dance showstoppers mixed with Latin culture for a unique, high energy show with lots of surprises along the way. "Let's Dance!" features numbers from 42nd Street, Wicked, Guys and Dolls, and more. The cast includes a number of performers new to the Transcendence stage, as well as familiar alumni who we've seen at some of their other shows over the years. While everyone was amazing, as usual, Luis Antonio Vilchez Vargas really stole the show with his virtuoso tap dancing and percussion performances.
My family and I were so happy to be back, and the whole experience, from pre-show picnicing to the performance itself, is just so magical. You owe it to yourself to experience it this summer! "Let's Dance!" runs on Friday, Saturday, and Sunday evenings through July 3, 2022. Transcendence's next summer show at Jack London Park is "Hooray for Hollywood" (July 29–August 14) and following that is the Gala, from September 9–18.
Photo: Transcendence/Rob Martel
If You Go
Jack London State Historic Park is located at 2400 London Ranch Road, Glen Ellen. Read our article about visiting the park. Learn more about the park at www.jacklondonpark.com. Find out more about Transcendence Theatre Company at www.transcendencetheatre.org.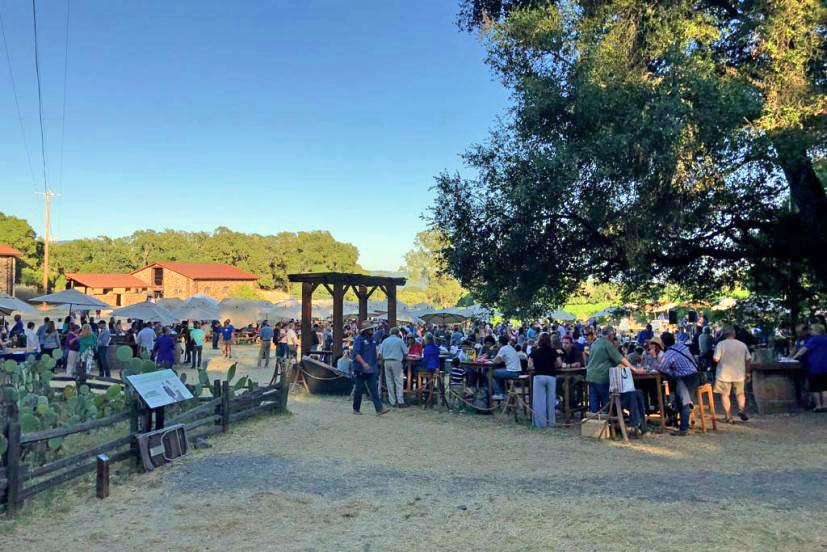 Pre-show picnics begin at 5 pm and the show starts at 7:30. Ticket prices range from $25 to $165. Bring your own picnic or order one in advance from Glen Ellen Market. Food trucks will also be on hand with a wide variety of food and drink offerings. You're not allowed to bring your own alcoholic drinks, but local wineries will be pouring at the show.
Order tickets online at www.transcendencetheatre.org or by calling the box office at (877) 424-1414. $7.25 of every ticket sold for Transcendence Theatre Company shows will benefit Jack London State Historic Park.
Sign up for tips & news for Marin families!