Back to top
Truckee Is the Perfect Destination for an Active Family Vacation
For my family, it just wouldn't be summer without a trip up to the mountains and the Lake Tahoe area. We really love Tahoe in the summer and fall, and one of our favorite places to visit there is the historic town of Truckee. Located just off Interstate 80, Truckee has a laid back vibe, magnificent alpine scenery, historic sites, and plenty for active families to do during the summer. From boating to biking to just relaxing, Truckee really has something to offer for everyone.
While it's very close to Lake Tahoe itself (about 20 minutes by car), Truckee seems far removed from the summer bustle down at the lake. There's something about it that just encourages you to slow down and enjoy life. Here's our guide to the things we love to do when we're on a family trip to Truckee.
What to Do in Truckee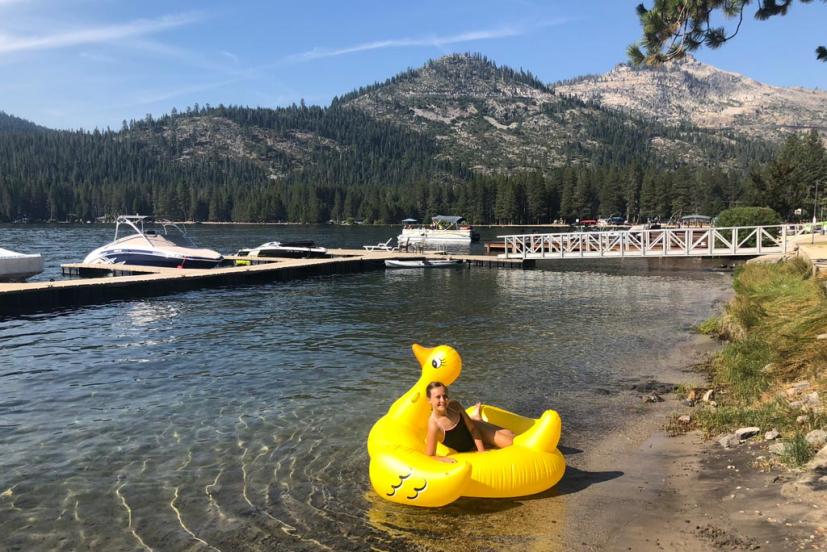 Truckee is home to beautiful Donner Lake, a fantastic spot for recreation and relaxation. This stunning alpine lake offers opportunities for swimming, boating, and fishing, and we love just relaxing lakeside and taking in amazing mountain scenery — I'm always in awe of the beauty here.
Donner Lake has several beaches that are popular with families, especially West End Beach, which has lifeguard-patrolled swim areas, boat rentals, picnic facilities, a playground, and more. All along the north shore you'll find numerous public piers, which are great spots to relax, swim, enjoy the surroundings, or start your kayak or paddle-board journey on the lake.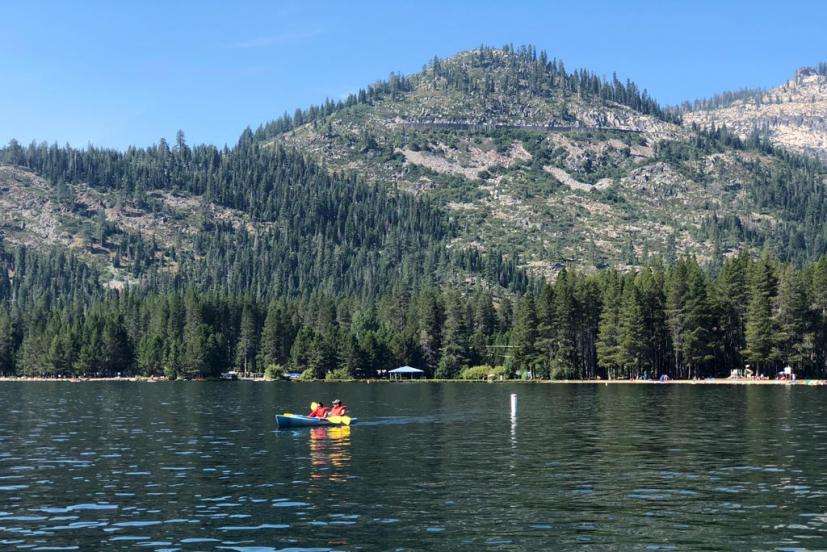 Kayaking is one of our favorite ways to explore the lake, and you can rent kayaks, along with stand-up paddleboards, canoes, pedal boats, and other small craft at numerous locations around the lake. There's a public boat ramp on the north side of the lake for larger vessels, too.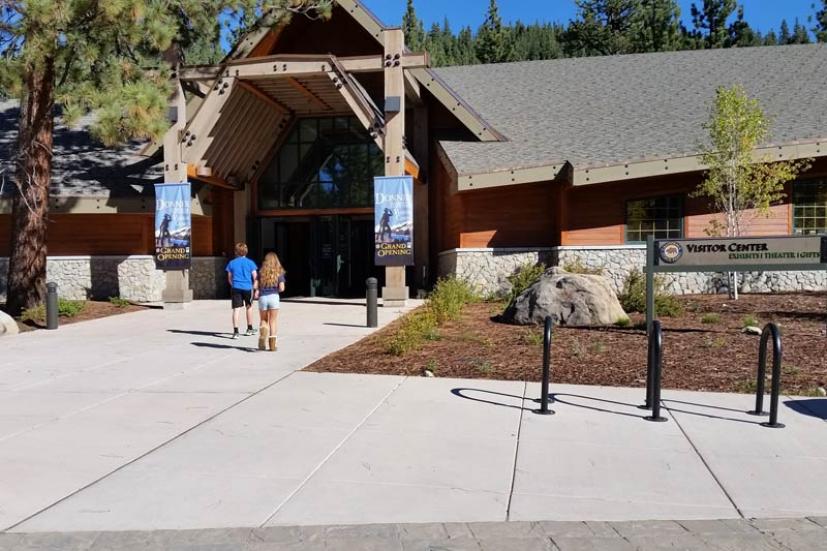 Donner Memorial State Park marks the spot where the ill-fated Donner Party spent the winter of 1846 and 1847 while trying to cross the formidable Sierra Nevada Mountains on their way to California. It's a don't miss destination for families with 4th graders studying California history!
The park's new visitor center and Emigrant Trail Museum tells the story of the Donner Party and the Emigrant Trail to California, local Native Americans, the building of the first Transcontinental Railroad, and more. Many of the displays are interactive, and a theater shows a video about the Donner Party every half-hour.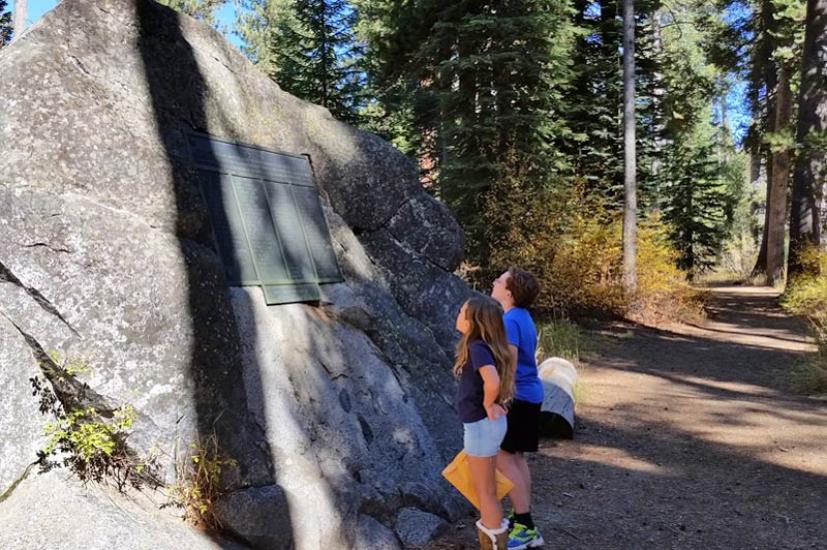 Inside the park you'll find 2.5 miles of trails to hike, including the Interpretive Trail, which leads to the sites of several of the Donner Party cabins. It's easy for everyone, and should even be manageable with a sturdy stroller. The park also has access to Donner Lake, with kayak, stand-up paddle board, and other boat rentals during the summer, as well as a large campground with spaces for both tents and RVs.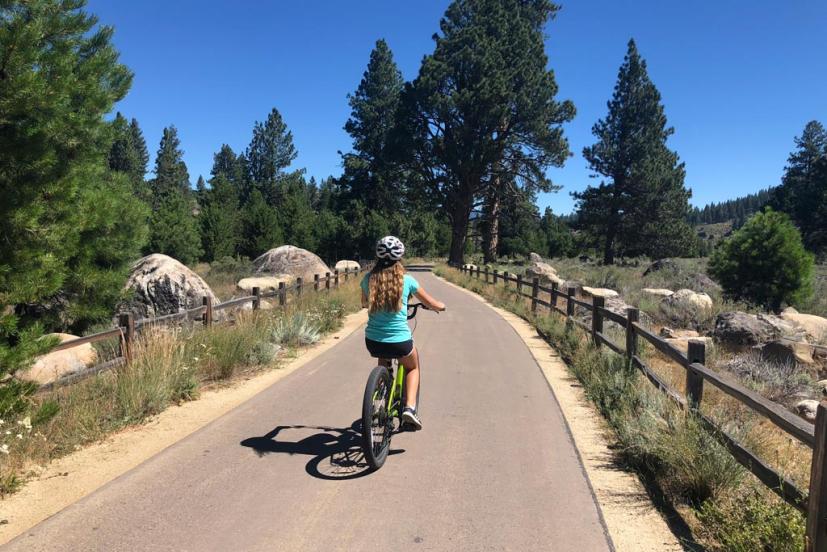 Truckee is also a fantastic place for a fun family bike ride. The newly completed Truckee River Legacy Trail runs parallel to the Truckee River from Truckee River Regional Park to the Glenshire neighborhood to the east and offers families an easy but rewarding out-and-back bike trip.
The trail offers spectacular views of the Truckee River and surrounding mountains and there are numerous benches and picnic tables along the way where you can take a break and relax in the gorgeous surroundings. Since the trail is far away from the road it's a safe place for everyone to ride or walk. It's peaceful, too, and in many spots all you can hear is the sound of the river and the birds in the nearby trees. This is really one of our favorite bike rides of all time!
We like to get bikes at the Bike Truckee bike shop Truckee. It's run by friendly longtime locals Dennis and Rachel Elste, who are happy to give directions and tips on biking in the area. Their rental rates are really inexpensive, too — starting at $10 per hour — and they offer a wide range of bikes including comfort bikes, mountain bikes, e-bikes, and tandems. You can also rent child carrier trailers and "tag along" bike trailers for little ones who aren't ready to pedal on their own. They've recently relocated their shop from downtown Truckee to a new spot at 10015 Palisades Drive, across the road from Truckee River Regional park and right at the beginning of the Truckee River Legacy Trail.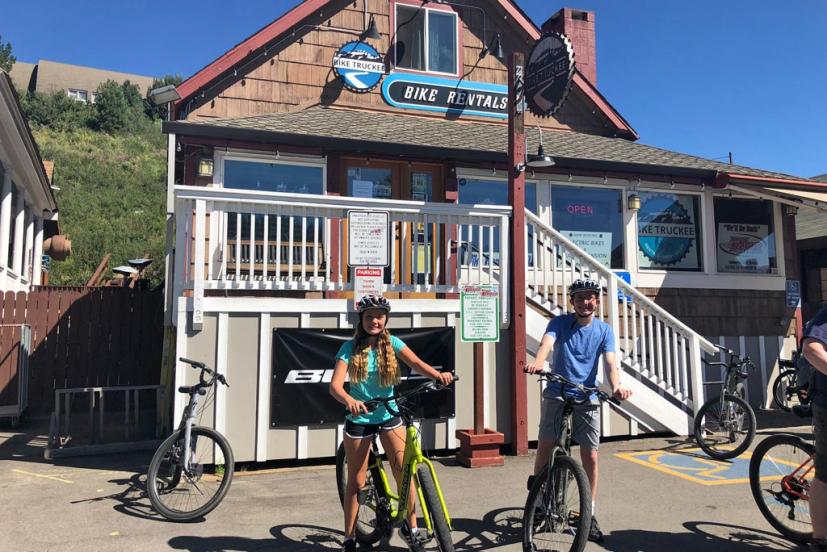 Tahoe Donner, located just north of Truckee, is another great place to visit for family recreation. They offer equestrian programs for the entire family, including trail and pony rides, as well as mountain bike rentals at their Alder Creek Recreation Center so you can explore the miles of trails in the area. Tahoe Donner also offers fun family events throughout the year, as well as several restaurants.
While you're in the area, Downtown Truckee is a must-visit as well, with many restaurants, shops, galleries, and boutiques along and around Donner Pass Road in the historic downtown. Downtown is also the site of numerous community events, including the Truckee Thursdays street fair that takes place on Thursday evenings during the summer. For little ones, Truckee's Kidzone Museum offers fun hands-on exhibits and activities, including a science lab, art studio, nature play area, and indoor play structure.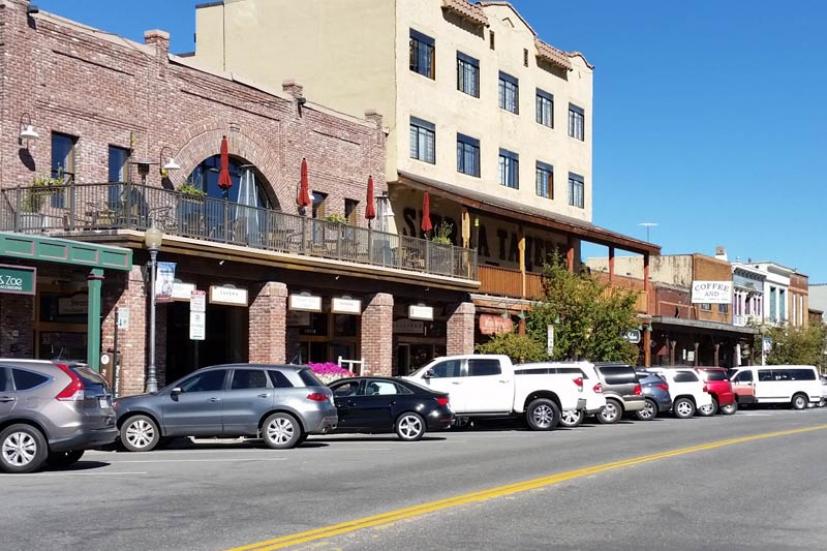 Truckee Events & Festivals
Truckee hosts numerous events and festivals throughout the summer and fall, including a 4th of July parade, farmers markets, concerts, and of course the popular Truckee Thursdays street fair downtown. Here are a few events taking place this summer and fall:
Where to Stay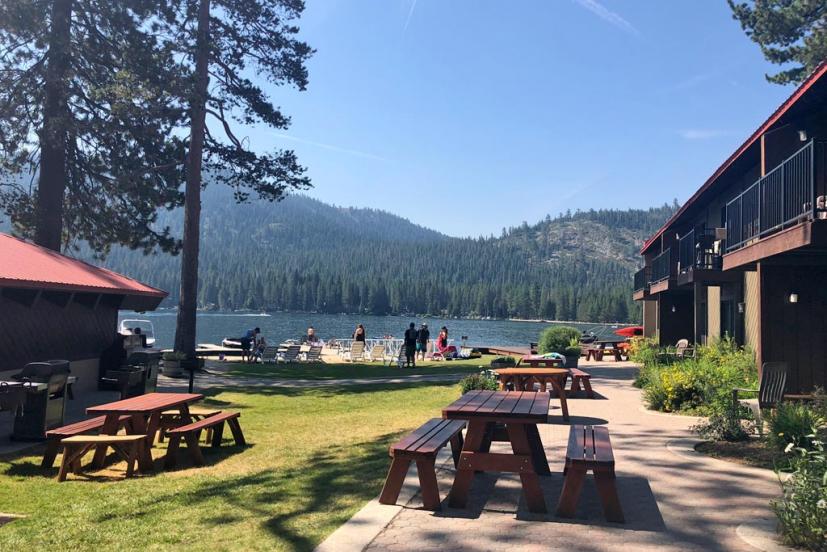 A great lodging option in Truckee is Donner Lake Village. Located right on Donner Lake, this hotel offers a wide range of condo-style accommodations ranging from one-room "lodgettes" to two-bedroom townhouses. Spacious lakeside rooms having amazing views and well equipped kitchens, making it ideal for longer family stays. There's even an outdoor BBQ area with plenty of picnic tables.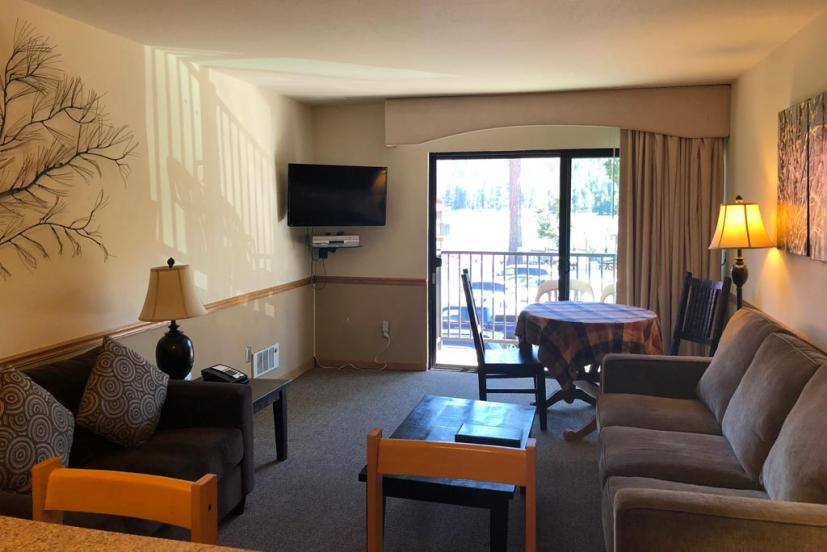 The hotel has its own little lakeside beach area that's protected and perfect for swimming, as well as its own private dock complete with boat slips in case your bring your boat. The adjacent Donner Lake Marina offers boat rentals, from kayaks to ski boats, too. Donner Lake Village is located at 15695 Donner Pass Road in Truckee.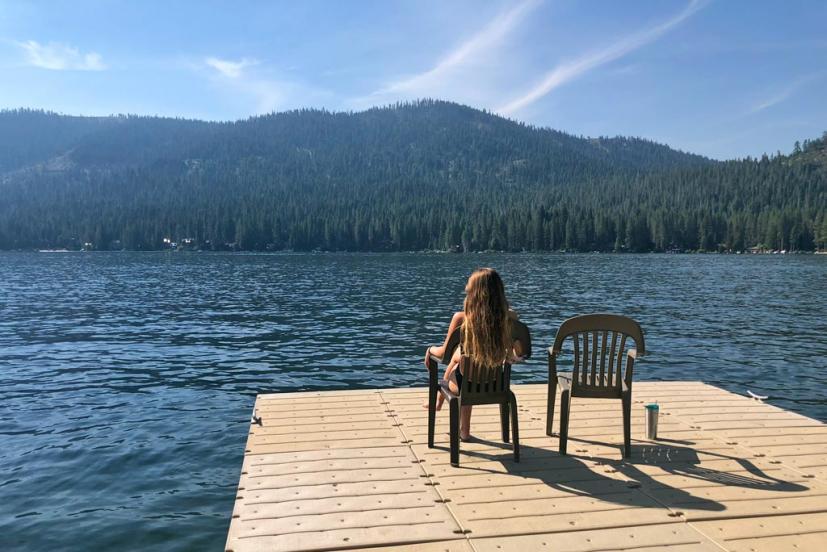 We also like the Hampton Inn & Suites just south of downtown Truckee near the airport. This comfy and affordable hotel is perfect for families, and is conveniently located near many area attractions and ski resorts, and is only about 10 minutes away from Lake Tahoe itself. Spacious family suites come equipped with fireplaces, whirlpool tubs, and separate sitting areas. It's a great spot to relax after a day of activities in Truckee.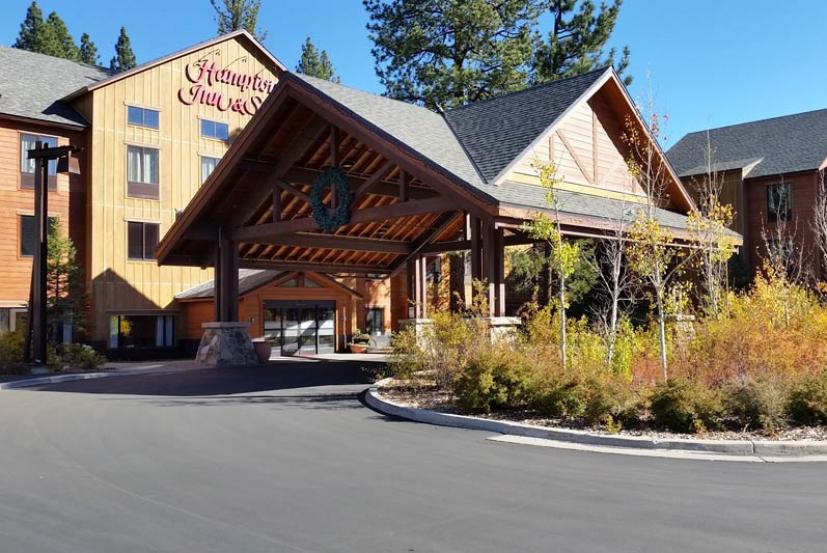 The hotel has a great free breakfast included with your room, and the lobby, with its fireplace, classic mountain decor, soaring ceiling, and complimentary coffee, tea, and hot chocolate, is a relaxing place to hang out. There's even a big stack of toys, games, puzzles, and kids' books to keep everyone occupied. Outside there's a pool as well as a firepit where you can relax on cool evenings.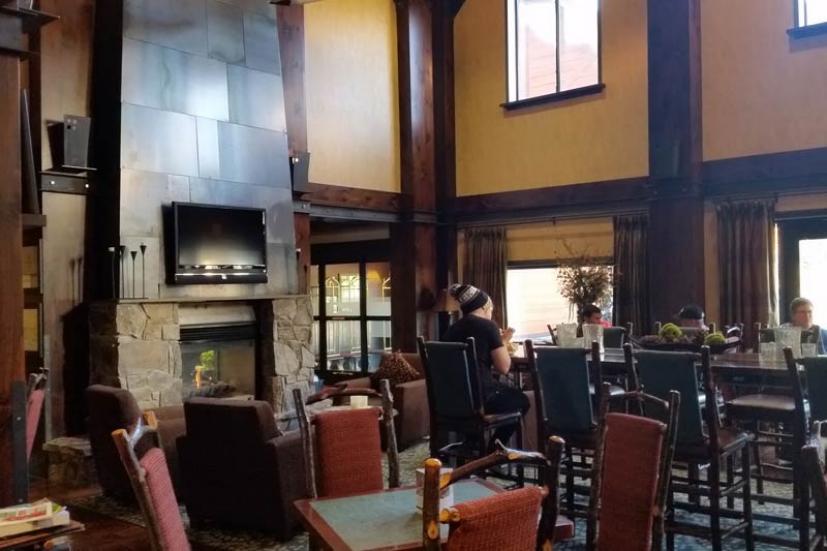 If You Go
Truckee is about a three-hour drive east of Marin County and the San Francisco Bay Area. To get there, take Highway 101 to Highway 37 in Novato and head east through Vallejo to Interstate 80. Take I-80 all the way to Truckee. We always stop in Auburn for soft-serve cones at Burger & Cream (formely the Auburn Foster's Freeze). For a scenic approach to Truckee, take the Donner Pass Road exit at Soday Springs and follow Old Highway 40 over Donner Pass and down to Donner Lake. The views are truly spectacular!
Sierra weather in the summer and fall is usually pretty nice, with high temperatures in the 70s and 80s. Nighttime and morning temps can get pretty chilly, though, so make sure you pack accordingly.
For more fun family activities and lodging ideas in the area, check out our Lake Tahoe section.
Sign up for tips & news for Marin families!