Back to top
Explore The Walt Disney Family Museum in San Francisco
San Francisco's Presidio is a great destination for family fun and a gem right in our own back yard. The Walt Disney Family Museum, located in an historic building at the Presidio's Main Post, is a fantastic and fascinating place for you and your family to visit when you're there.
The Walt Disney Family Museum chronicles the life and work of Walt Disney himself, and is a must-visit for any Disney fan. Learn about Walt's life and legacy through artwork, historic artifacts, movies, music, animation, and interactive activities. It's a fascinating look at how Disney became a pop culture powerhouse in 20th-century America, and it offers behind-the-scenes insights into the creativity and imagination of its creator.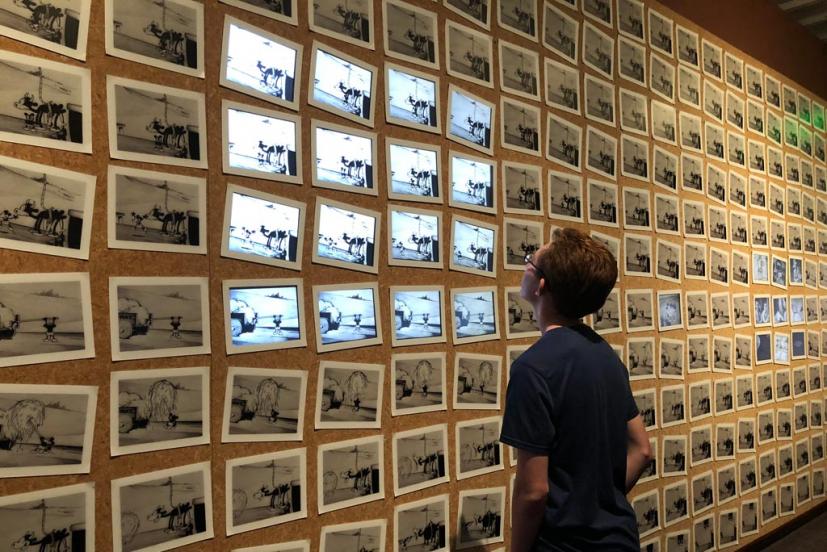 The museum is about more than just Disney characters and cartoons. It's really an insight into the mind of Walt Disney and covers every aspect of his life, from his childhood in Missouri and his service as an ambulance driver in World War I to the creation of classic animated films and the development of Disneyland. Through family photos and memorabilia, and even Disney's voice itself, you really feel like you get to know Walt and his family.
We really loved seeing the Oscars and other awards on display, including the special honorary Academy Award presented to Walt for Snow White and the Seven Dwarfs—one full sized award and seven miniature ones. It was really amazing to see so many pieces of Disney history on view first-hand.
The kids really enjoyed the interactive displays, which allow visitors to experiment with filmmaking and animation; the many original drawings; the cartoon clips playing on monitors throughout the galleries; and the displays of Disney toys and merchandise through the ages.
The final galleries include an amazing model of Disneyland as imagined by Walt; the Lily Belle, Walt's 1/8-scale steam engine and train that ran in the backyard of his home in Los Angeles; and even one of the original Autopia cars from Disneyland. The museum also has a schedule of rotating special exhibitions. The current exhibitions are Walt Disney's Nine Old Men: Masters of Animation, which is on view through January 7, 2019 and Make Believe: The World of Glen Keane, on view through September 3, 2018.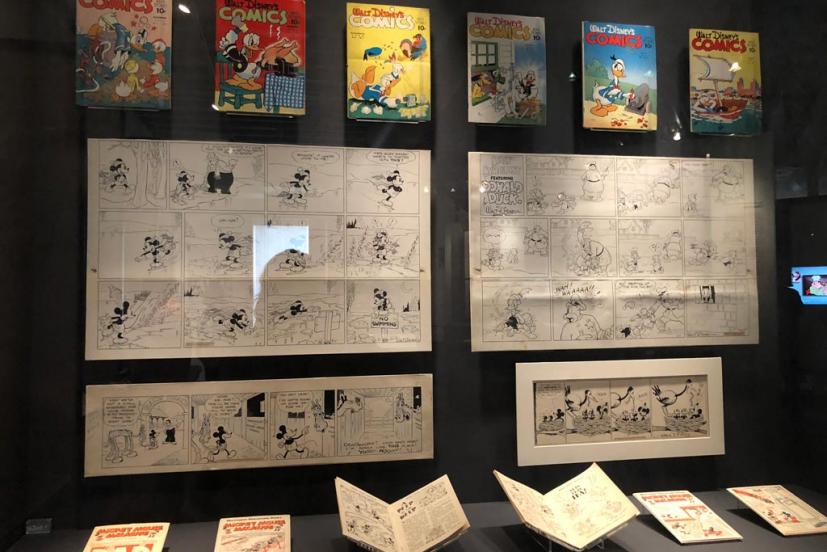 In addition to its exhibits, the museum also offers a wide range of public programs and activities, from classic Disney film screenings in its amazing Fantasia-themed theater to hands-on art activities for the whole family. This month's featured films are The Jungle Book and Davy Crockett: King of the Wild Frontier; next month's are Tangled and Fantasia. Films are shown daily except for Tuesdays.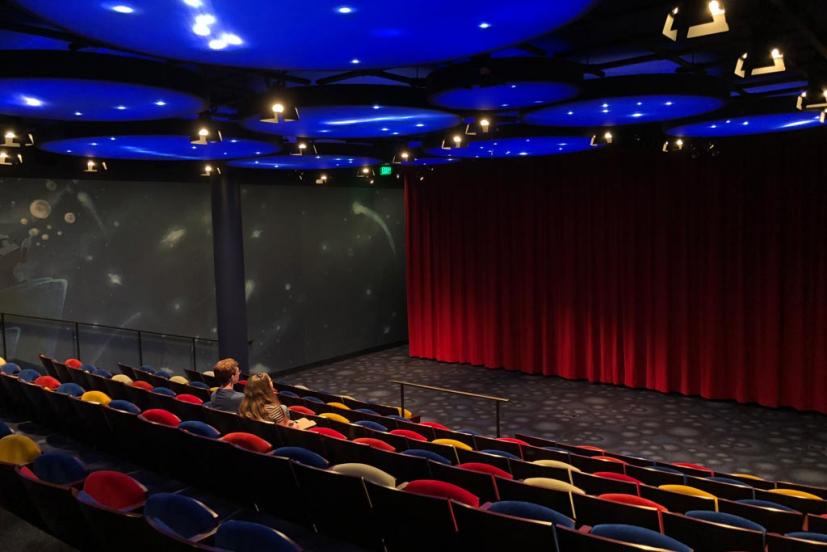 Kids 7 and under can enjoy storytime and create art projects in the Little Open Studio, which is open every Saturday and Monday from 10 am to noon. Older kids and adults can get hands-on in the Open Studio on Saturdays and Sundays from 1 to 4 pm. Art activities are free after museum admission. Workshops and summer camps are also offered at the museum.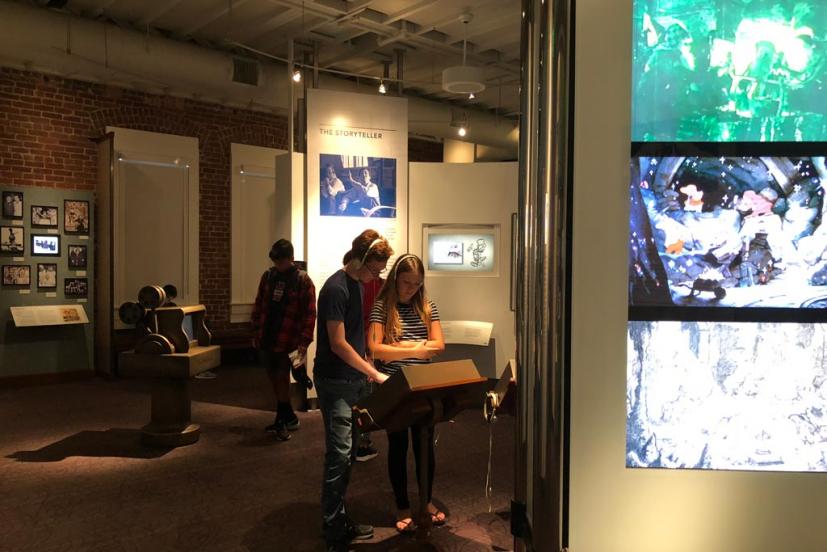 The Walt Disney Museum is a fascinating place and a wonderful destination for a family day out. If you haven't been there yet, we highly recommend it. For more information, visit www.waltdisney.org.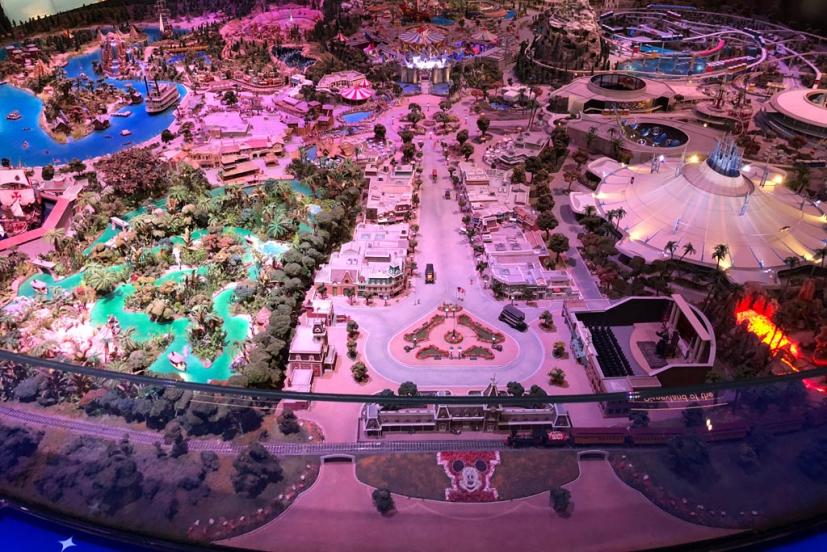 If You Go
The Walt Disney Family Museum is open daily from 10 am to 6 pm, except January 1, Thanksgiving Day, and December 25. It's located at 104 Montgomery Street in the San Francisco Presidio (94929). Note that it is not on Montgomery Street in downtown San Francisco.
Admission is $25 for adults, $20 for seniors over 65 and students with valid ID, $15 for youth 6 to 17, and free for kids under 5. There is an additional charge for some special exhibitions. Purchase tickets at the museum or online in advance. Film screenings are free after museum admission, but you can purchase tickets for $10 general or $8 youth to just see the movie.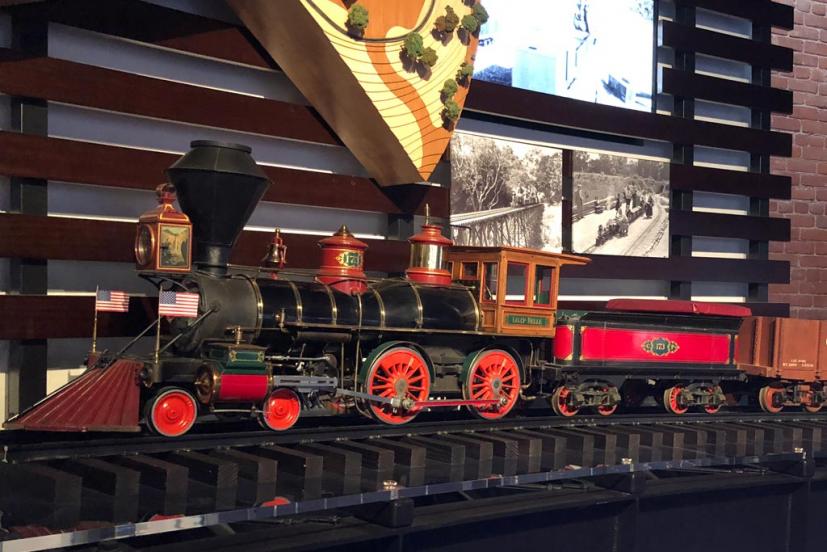 To get there from Marin, take Highway 101 over the Golden Gate Bridge and follow Doyle Drive to Lombard Street. Turn right at Lyon Street, then make a hard right onto Gorgas Avenue and bear left. Turn left on O'Reilly Avenue, then right onto Edie Road, left onto Girard Avenue, then (finally) right onto Lincoln Boulevard and into the parking area.
Plenty of parking is available around the museum in the Main Post lot or around the Presidio. Parking in the Presidio costs $1.80 per hour or $9 for the whole day on weekdays or $2.10 per hour or $9.50 per day on weekends. You can also take Golden Gate Transit into San Francisco and then take the free PresidiGo Shuttle into the park.
For more info, visit www.waltdisney.org.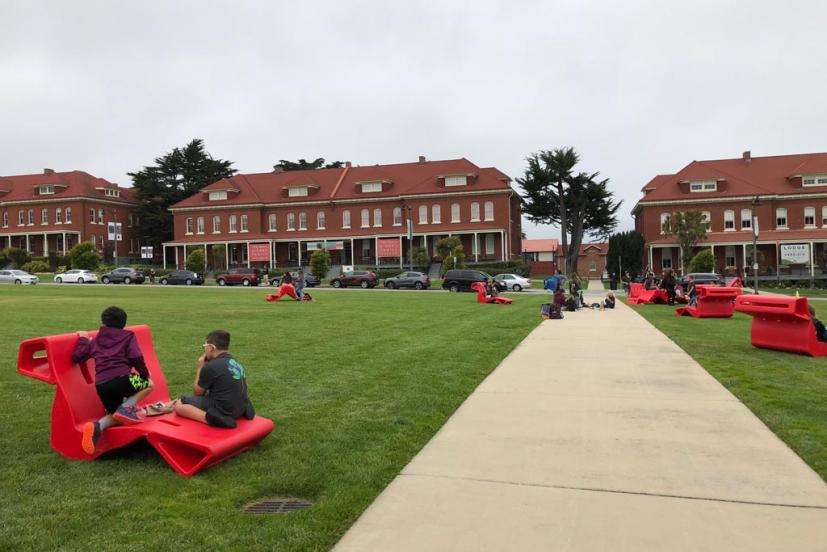 Sign up for tips & news for Marin families!