Back to top
Best Water Parks in the San Francisco Bay Area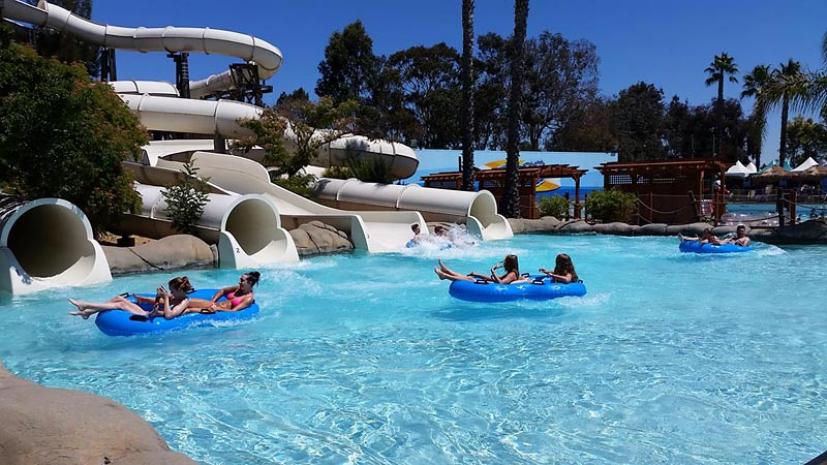 It seems like one of the summer rites of passage is piling into the car and heading to a water park, preferably one with thrilling water slides, for a day of fun in the sun. If you grew up in Marin or the North Bay surely you spent a summer afternoon or two at the long-gone Windsor Water Works north of Santa Rosa.
These days, you'll have to venture even further away, to the East Bay or South Bay, for a taste of this summertime tradition. Here's the rundown on water parks in the San Francisco Bay Area. All of these parks offer thrilling water slides and gentler aquatic adventures like lazy rivers, wave pools, and kids' activity areas. (Don't forget the amusement park junk food, too!) They're fun for all ages. Note that opening days are approximate; check parks' websites for detailed schedules.
Santa Rosa's Spring Lake Regional Park is home to a water park of sorts. It doesn't have the water slides of the more traditional water parks, but it does have inflatable trampolines, climbing walls, bridges, slides, and more, all perfect for an active summer outing. Read more about it here.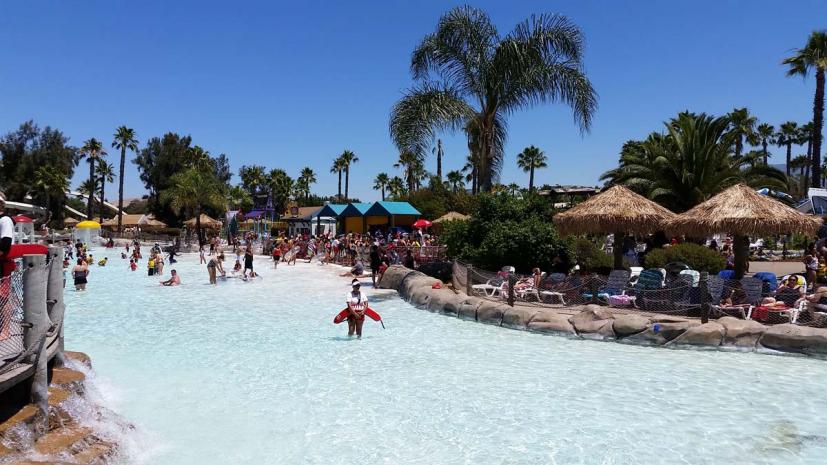 Six Flags Hurricane Harbor (formerly Waterworld) in Concord is probably the closest water park to Marin, and offers a wide array of water slides ranging from mild to extremely wild, along with Northern California's longest lazy river, a wave pool, and a kids' area. Location: 1950 Waterworld Parkway, Concord, CA 94520. Open daily June through mid-August, and weekends May and September. www.sixflags.com/hurricaneharborconcord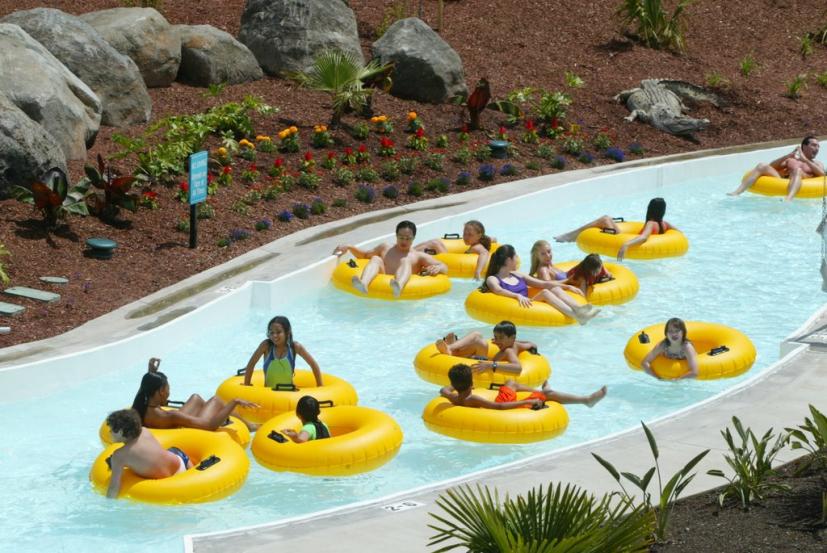 This water park is part of the California's Great America amusement park and offers attractions with an Australian theme. You'll find plenty of waterslides of varying levels of excitement, a lazy river, a heated tropical lagoon, and a kids' area. Location: 4701 Great America Parkway, Santa Clara, CA 95054. Open daily late June, July, and early August as well as some weekends in late August and September. www.cagreatamerica.com
Raging Waters is Northern California's largest water park, and has been thrilling families for 30 years. This park features nine thrilling water slides, an endless river, a 350,000-gallon wave pool, a family raft ride, pools, and two kiddie play areas with waterfalls and tiny tot slides. Location: 2333 South White Road, San Jose, CA 95148. Open daily June through mid-August, weekends mid-August through mid-September. www.rwsplash.com
This smaller water park in the East Bay city of Fremont boasts a selection of water slides on the Fortress of Fun, a climbing structure, a lazy river, a kids' play area and several different pools. Cabanas are available for rent. Location: 4500 Paseo Padre Parkway, Fremont, CA 94538. Open daily in June, July, and August and weekends in May and September. www.goaquaadventure.com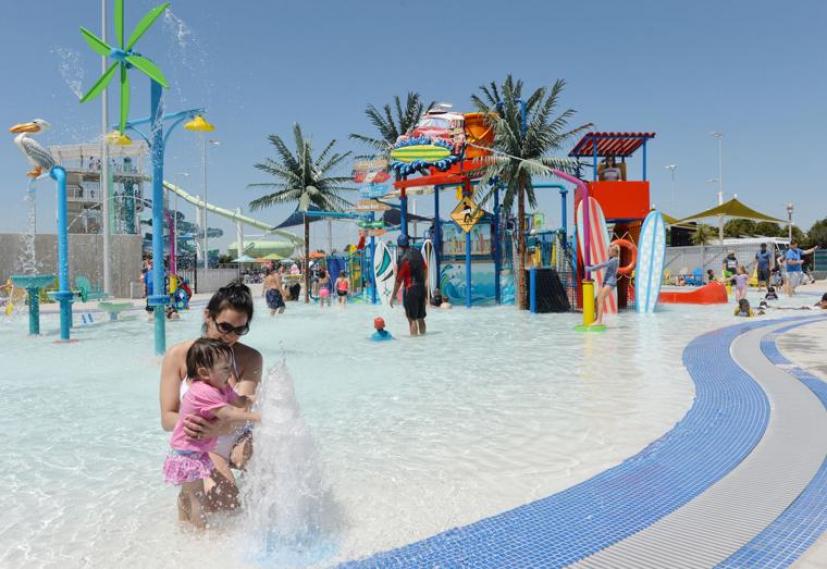 This newly opened aquatics complex in the East Bay city of Dublin features a boardwalk-themed water park with a six-slide water tower, a Splash Zone "extreme" toddler wading area with slides and interactive features, and an outdoor sports pool that's open for swimming when not in use for team practice or competition. Open daily June 3–August 13 and weekends only August 19–September 24. www.thedublinwave.com
Antioch's city-run water park features a variety of pools and water slides for all ages as well as picnic areas, reservable shade structures, and an all-ages spray zone. Open daily 11 am–6 pm through August 6 and weekends through September 3. www.ci.antioch.ca.us/CitySvcs/Prewett
Today's Events
Friday, November 16, 2018