Back to top
Back-to-School Recipe: Homemade Granola Bars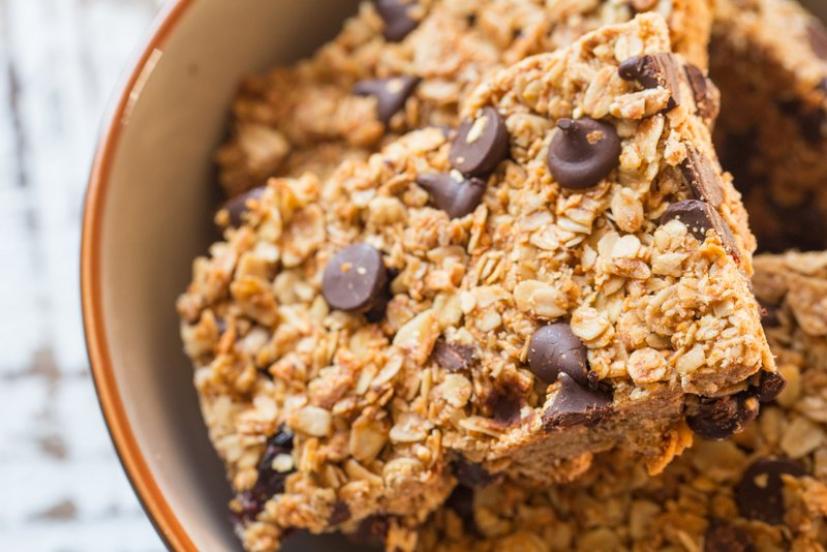 Marin Mommies presents a guest article by Jennifer Tyler Lee, author of The 52 New Foods Challenge, with a kid-friendly recipe that's perfect for an after-school snack or lunch box treat. We're giving away a copy of The 52 New Foods Challenge! To enter to win, send an email to contests@marinmommies.com with "52 New Foods" in the subject line by Friday, September 18; we'll select a random winner on Saturday, September 19.
I'm a big fan of making your own granola bars. First, because you can control the ingredients which means healthier choices for your little ones. Second, it's an easy way to stretch your grocery budget. Homemade granola bars are a fraction of the cost of the bars you'd buy in the box. Better for you and your budget. Love it!
Homemade granola bars are fun to make together and can easily be modified to feature your favorite fixings. When you're done cutting the bars, the rimmed baking sheet will be filled with yummy chunks of granola. Perfect for sprinkling over yogurt parfaits!
Prep time: 10 minutes
Cook time: 35 minutes
Total time: 45 minutes
Makes 12 bars
Ingredients
4 cups rolled oats
¼ cup flaxseed meal
¼ cup whole wheat all-purpose flour
½ cup shredded coconut, unsweetened
½ teaspoon ground cinnamon
½ teaspoon kosher salt
½ cup grapeseed oil
½ cup honey
¼ cup of maple syrup
1 cup dark chocolate chips (or dried fruit like cranberries or cherries)
Directions
Preheat the oven to 325°F.
In a large mixing bowl, combine the oats, flaxseed meal, flour, coconut, cinnamon, and salt.
Add the oil, then the honey and maple syrup to the dry mixture. Stir to combine.
Add the chocolate chips and mix well.
Line a 9×9 inch baking pan with parchment, then let your kids press the granola mixture firmly into the pan. It's helpful to put a little oil on your hands to avoid the granola sticking to your fingers. Be sure to really press the mixture into the pan otherwise your bars will fall apart when you cut them.
Bake for 35 minutes, or until golden brown. The mixture will still be soft to the touch when you take it out of the oven.
Cool, then cut into bars.
Cook Together: Let your kids combine the ingredients and press the mixture into the pan with their hands. Tip: Add the oil, then the honey, using the same measuring cup. The oil will make it easy for the honey to slip right off into the mixing bowl.
Keep Trying: We tried several recipes for homemade granola bars before landing on one that we liked. Some of our recipes were too crumbly, others too chewy. You may have a similar experience as your kids try new ingredients in their mix. Instead of getting frustrated, view it as an opportunity to experiment.
A mom of two, Jennifer Tyler Lee is the author of The 52 New Foods Challenge: A Family Cooking Adventure for Each Week of the Year (Penguin Random House/Avery 2014) and the creator of the award-winning series of healthy eating games, Crunch a Color®. Her family cooking adventures have been featured by Jamie Oliver, Rachael Ray, Laurie David, Pottery Barn Kids, and Whole Foods. She is a featured blogger at The Huffington Post and a regular contributor to the James Beard Award-Winning magazine, Edible.
Today's Events
Wednesday, March 21, 2018