Back to top
Banana, Walnut, and Chocolate Chip Muffins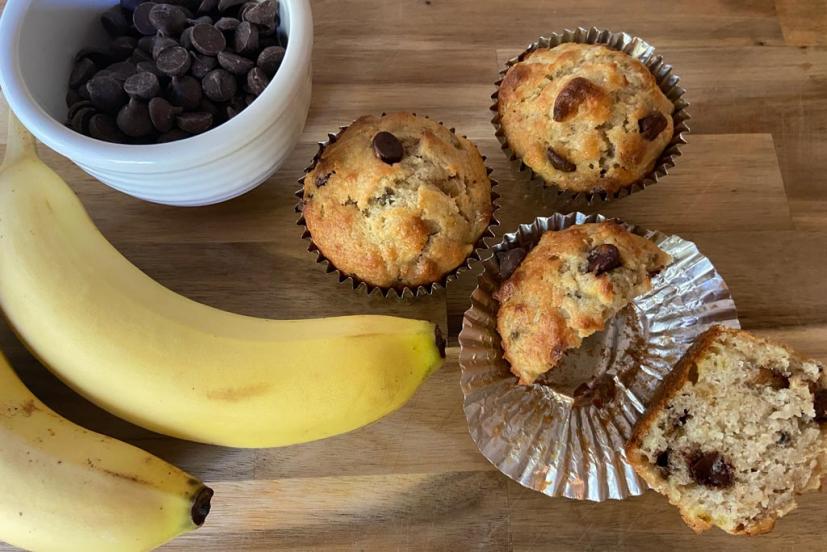 Banana muffins are a great way to use up those overly brown, but still good, bananas that nobody in the family will eat. We like to make muffins rather than banana bread (they're pretty much the same thing) since they take less time to bake and are already in handy portion sizes. This recipe adds chopped walnuts and dark chocolate chips which we think really elevates them above your typical banana muffins.
We adapted this recipe from the banana bread recipe by master baker Paul Hollywood, judge of "The Great British Baking Show."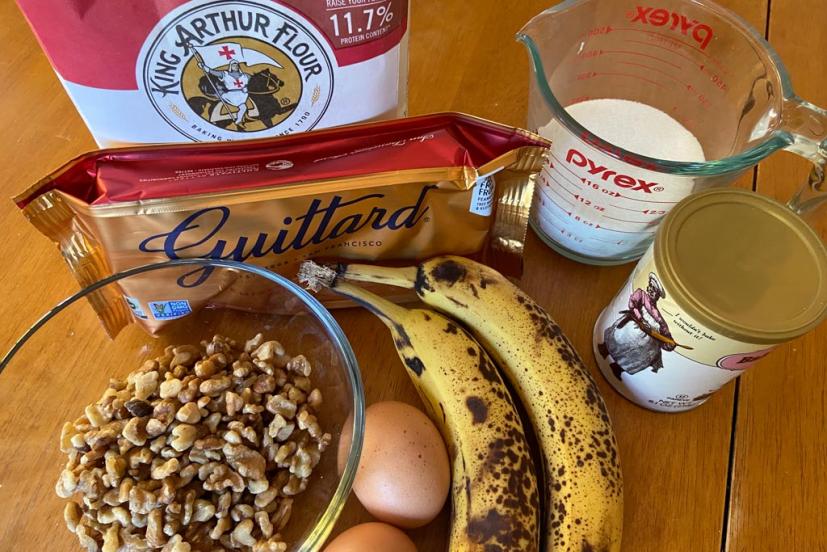 Ingredients
4 ripe bananas
1 1/4 cups granulated sugar
2 large eggs
10 tablespoons unsalted butter, softened
1 1/2 cups all purpose flour
2 tablespoons baking powder
1 cup walnut pieces
1 cup semi-sweet chocolate chips
Directions
Preheat your oven to 375ºF. Line a 12-cup muffin tin with paper or foil liners.
In large bowl, mash bananas and sugar with a fork or potato masher until combined. Add eggs and thoroughly mix with an electric hand mixer or your stand mixer with the paddle attachment. Next add butter and continue to mix until incorporated.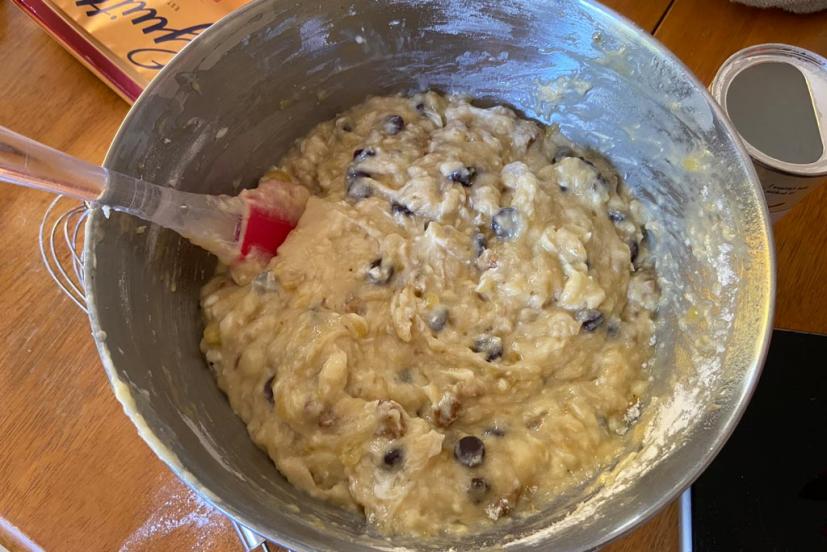 Whisk together flour and baking soda in a medium bowl. Add to wet ingredients and fold in with a rubber spatula. Add chocolate chips and walnuts and fold in.
Fill muffin cups about 3/4 of the way. Bake for 30 minutes or until a toothpick inserted in the center of a muffin comes out clean. Let cool thoroughly before eating.
Sign up for tips & news for Marin families!