Back to top
Experience the Feast of Lanterns in Pacific Grove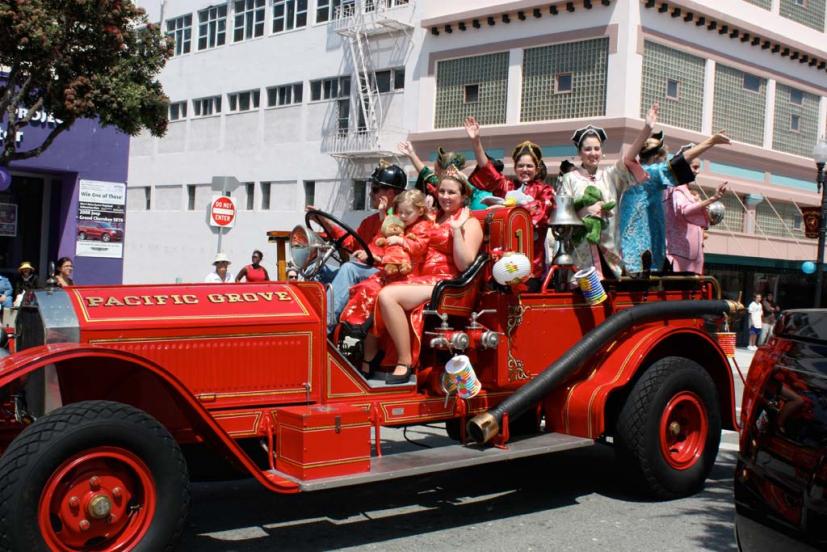 Down in the Monterey Peninsula town of Pacific Grove, it's almost time for the annual Feast of Lanterns festival. Family-friendly Pacific Grove (or "PG", if you're a local) is one of our favorite places to go for a road trip, and the Feast of Lanterns is an especially magical time to visit this small seaside community billed as "America's Last Hometown" and "Butterfly Town USA." We try to make it there for the Feast of Lanterns at least every other summer.
Taking place every year in late July, the Feast of Lanterns is kind of like a combination of the 4th of July, Miss America, Halloween, and New Year's Eve all wrapped into one big festive package. It's a big deal down there, and something that's delighted locals and tourists alike in this small coastal town for over 110 years. Pacific Grove is one of our favorite destinations for a family getaway, so why not consider heading down there for a visit this summer?
During the weeks leading up to the Feast of Lanterns, the whole town of Pacific Grove takes on a festive air, with colorful Chinese paper lanterns decorating the streets and many of the houses in town. This year's festivities kick off Friday, July 26 with the Pet Parade in Caledonia Park, followed by kids' activities, entertainment, and the pageant in Lovers' Point Park on Saturday, July 27 from 10:30 am to 10 pm.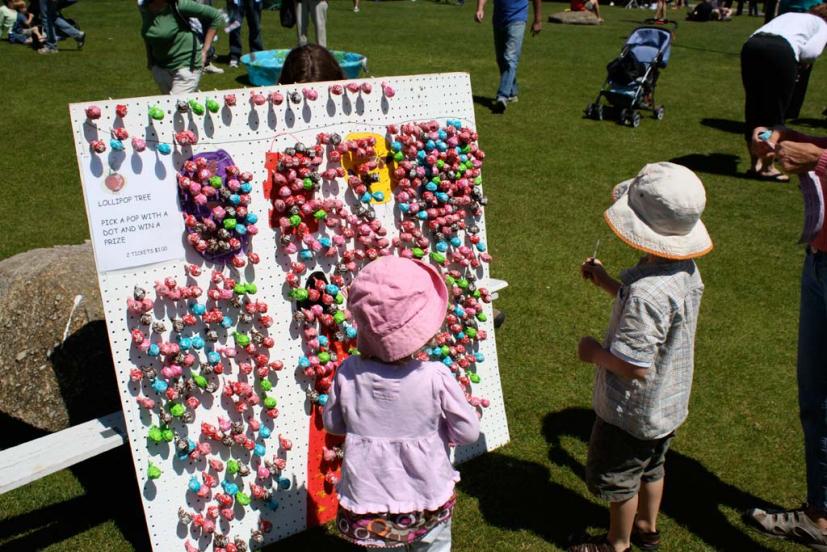 One of our favorite events is the Pet Parade, which takes place on Friday at 2:30 pm. It's always a lot of fun in an "organized chaos" sort of way. Bring whatever pet you can get your hands on (stuffed animals are fine, too) and join in the fun. At the end, everyone got popsicles and plays at Caledonia park. Look for local girls dressed in colorful Chinese-inspired outfits—they're members of the Feast of Lanterns Royal Court, and they'll hand out trading cards to the kids, which, believe it or not, is really exciting.
The fun really gets going on starting at 10:30 am on Saturday, July 27, with children's activities, food trucks, a sand castle contest, and live entertainment in Pacific Grove's Lover's Point Beach and Park. This is always our favorite part of the Feast of Lanterns, and it's a low-key, small-town, relaxing affair with lots of fun activities and games geared toward younger children.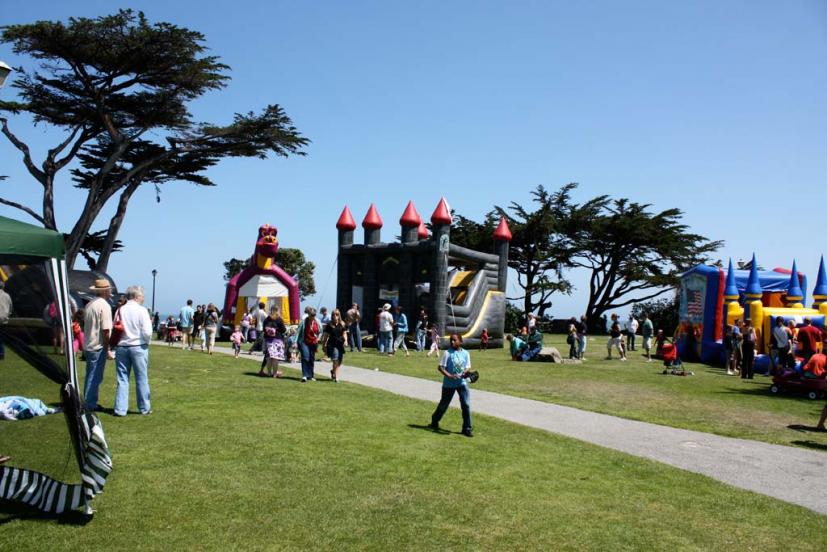 The Feast of Lanterns Pageant starts at Lover's Point at 8 pm on Saturday evening. The colorful pageant is based on the story of the Blue Willow (as seen on the famous Blue Willow china pattern) and tells the tale of Topaz, the young daughter of a wealthy Mandarin in ancient China and her forbidden love for a poor young scholar. The whole thing ends in a spectacular display of fireworks at around 9:30 pm.
For more information on the Feast of Lanterns and a complete schedule of events, visit www.feast-of-lanterns.org.
There are many fun family activities to do in Pacific Grove in addition to the Feast of Lanterns. Visit the nearby Monterey Bay Aquarium, explore tidepools and look for sea otters and Asilomar State Beach, visit Dennis the Menace Park in neighboring Monterey, and more. Read our article on vacationing in Pacific Grove for more information and ideas.
If You Go
Pacific Grove is about a 3-hour drive south of Marin, depending on the traffic.The most direct route is to pick up Interstate 280 in San Francisco and follow it to Highway 101 in San Jose. Head south on 101 until you get to Prunedale, where you'll exit onto Highway 156 west, which will run into Highway 1 in Castroville.
Follow Highway 1 south and take the Del Monte Boulevard/Pacific Grove exit into Monterey. Once in Monterey, head west on Del Monte Boulevard and follow the signs to Cannery Row and Lighthouse Avenue. Take Lighthouse through Monterey, then turn left onto David Avenue and then right again back onto Lighthouse which you can then take directly into downtown Pacific Grove.
See our article about Pacific Grove for suggestions on where to stay and dine with kids!
Sign up for tips & news for Marin families!