Back to top
Fall Family Getaway to Asilomar in Pacific Grove
For a quick family seaside getaway, few destinations beat the Monterey Peninsula town of Pacific Grove (or "PG", if you're a local). There's so much to do there, from visiting the famous Monterey Bay Aquarium to just relaxing at the beach. We recently took a fall weekend road trip down to PG and stayed at the fantastic Asilomar State Beach and Conference Grounds, which is an ideal place to stay for families and affordable too.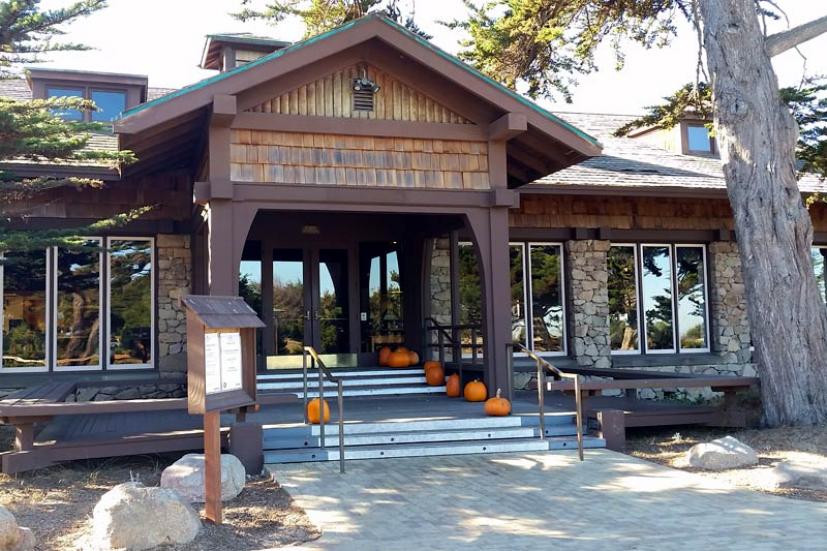 While Asilomar is technically a conference center, you can reserve rooms there and take advantage of everything it has to offer without going there for a conference. Previously, we'd visited the gorgeous beachfront grounds a few times to marvel at the amazing Arts and Crafts architecture of many of the buildings, but hadn't actually stayed there until now. We were pleasantly surprised, and can't wait to go back. I love the fact that you can walk right across the street to the beach, so you don't need to get in your car.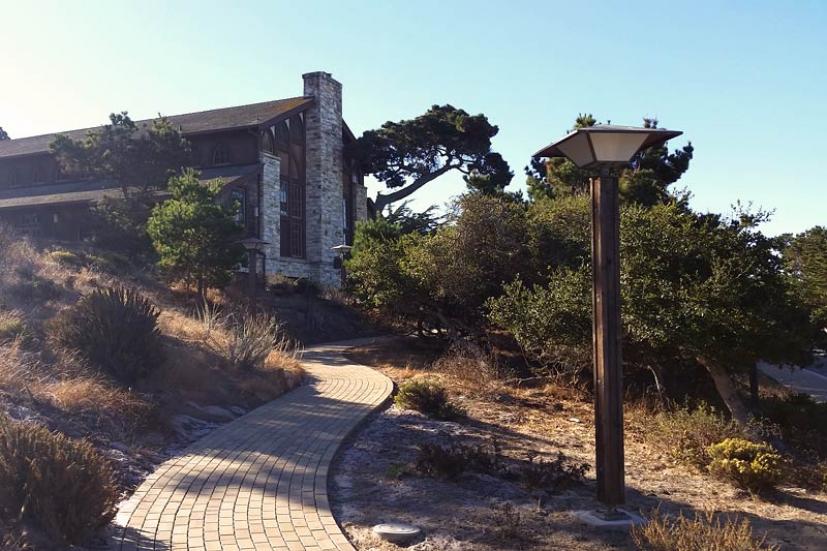 Originally created back in 1913 as a YWCA camp and conference center, Asilomar features national historic landmark buildings designed by famous architect Julia Morgan, who also created Hearst Castle, as well as beautiful sprawling grounds dotted with windswept pine trees. Guest rooms are spread throughout the property, which is anchored by the magnificent craftsman lobby and social hall. Asilomar has been part of the California State Parks system since the 1950s. It's situated right across the street from the beautiful Asilomar Beach.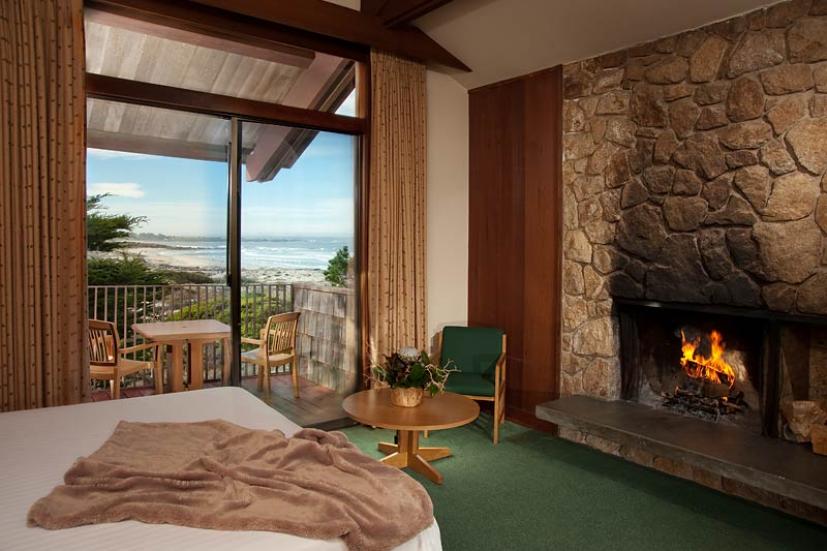 We booked an Asilomar's Family Fun Package, which included a room for four, breakfast, s'mores at the firepit, and even two adventure kits for the kids. Our room was in a part of Asilomar that was built in the 1950s, which retains Morgan's style but with a mid-century modern twist. Our spacious room had a queen bed and three twin beds and cathedral ceilings. It was very clean and well maintained. Rooms do not have TVs or phones, which is fine considering you're going to spend time doing fun activities, not hanging out in your room. Some of the rooms have fireplaces, too. You can also stay in rooms in the original 1913 lodge building, which are furnished in simple period style.
The redwood-paneled Pheobe Apperson Hearst Social Hall features a massive stone fireplace, comfy craftsman furniture, a big deck, and two antique billiard tables, which are free for guests to use. There's also a selection of books, puzzles, and board games to play, making it a relaxing place to hang out. Adjacent is Phoebe's Cafe, which serves coffee, snacks and light meals, beer, wine, and cocktails. Other features include a swimming pool, fire pits, a beach volleyball court, hammocks, and a boardwalk that winds through the sand dunes and onto Asilomar State Beach. Deer and other wildlife roam the grounds, too. It's an idyllic, peaceful place for a family weekend escape.
Lunch, dinner, and breakfast are offered in the Crocker Dining Hall (another original Julia Morgan building), located just across from the lobby and social hall. We ate breakfast there, and portions were big and the food was very good. We ate at a large shared table stocked with coffee cake, muffins, orange juice and coffee.
One of the things I love about Asilomar is that there's no need to ever leave the grounds to have a fun and relaxing getaway. Activities and games are all on-site, and you it's just a short walk to picturesque Asilomar State Beach, where you can sunbathe, wade, surf, play in the sand, tidepool, and walk along the boardwalk. Bikes are also available for rent, and it's an easy ride into downtown Pacific Grove with its restaurants and shops.
Our stay was on a warm fall weekend with sparkling clear weather. Fall and spring are definitely the best times to visit PG, since you miss the fog that often blankets the Monterey Peninsula during the summer. Now's the time to plan your fall getaway to PG! Make your reservation at www.visitasilomar.com or by calling (888) 635-5310. You can also learn more at www.parks.ca.gov/asilomar.
If You Go
Asilomar State Beach and Conference Grounds are located at 800 Asilomar Avenue in Pacific Grove. The grounds and beach are open seven days a week, 365 days a year. As with most place on the California coast, visitors to Pacific Grove should be prepared for almost any kind of weather, and layered clothing is advised.
Pacific Grove and the Monterey Peninsula are about a 2 1/2- to 3-hour drive south of Marin, depending on the traffic. The most direct route is to pick up Interstate 280 in San Francisco and follow it to 101 in San Jose. Head south on 101 until you get to Prunedale, where you'll exit onto Highway 156 west, which merge into Highway 1 in Castroville. Follow Highway 1 south and take the Del Monte Boulevard/Pacific Grove exit into Monterey. Once in Monterey, head west on Del Monte Boulevard and follow the signs to Cannery Row and Lighthouse Avenue. Take Lighthouse through Monterey, then turn left onto David Avenue and then right again back onto Lighthouse. Drive through downtown Pacific Grove and turn left onto Asilomar Drive. Follow Asilomar Drive to the entrance to the conference grounds (at Sinex Avenue).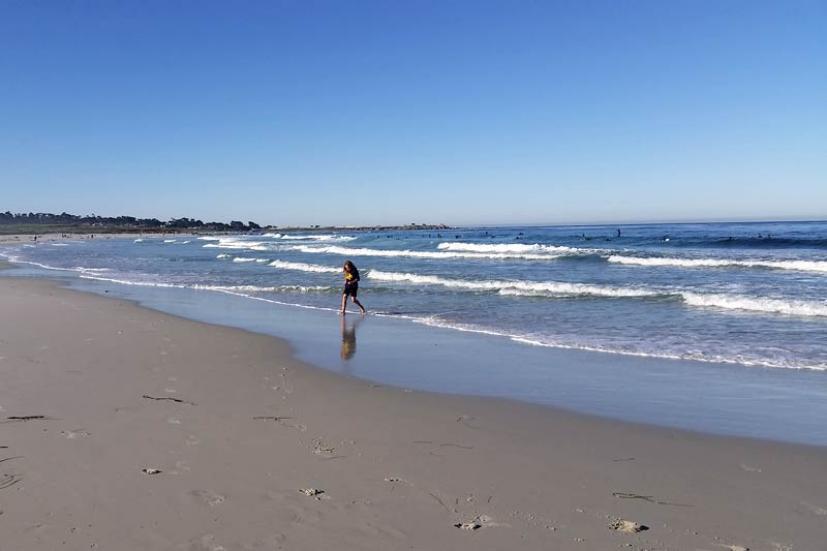 There are no restroom facilities or drinking water available at Asilomar State Beach, but they can be accessed at Asilomar's Hearst Social Hall.
Room photos courtesy Asilomar State Beach and Conference Grounds.
Sign up for tips & news for Marin families!