Back to top
Explore Family Friendly Limantour Beach in Point Reyes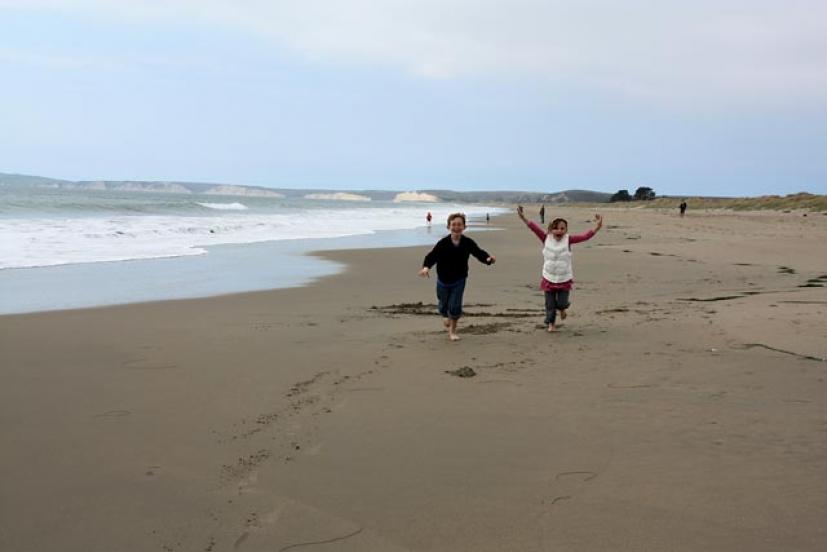 During the summer, one surefire way to cool off in Marin is to head out to the beach. One family favorite in Marin is Limantour Beach at the Point Reyes National Seashore. Limantour boasts gentle surf, stunning views, and miles of sandy beach and is a great place to visit at any time of year.
Named after a French merchant shipwrecked here in the 1840s, Limantour Beach is located along Drake's Bay, and is close to Point Reyes Station and the Point Reyes National Seashore park headquarters on Bear Valley Road. As you drive over Inverness Ridge, you'll see evidence of the devastating 1995 Mt. Vision fire that swept through this area in the form of the young fir and pine trees that line the roadway.
Along the way, you'll find trailheads and parking areas for several popular trails, including Sky and Muddy Hollow trails, as well as a youth hostel and the Clem Miller Environmental Education Center. There are also several scenic overlooks that afford stunning vistas of Tomales Bay and the Limantour Estero.
Limantour Beach itself is about a five-minute stroll from the parking area. Cross a metal bridge over the estero and climb a sand dune and you'll find yourself at the beach, a wide expanse of fine sand that literally goes on for miles and miles.
Like nearby Drakes Beach, Limantour Beach is not located against the open ocean, so the waves here are more gentle than the ones you'll find at other Point Reyes Beaches, making this beach fine for wading and even swimming on calmer days. The water can still be really cold, though, so use caution. If you don't go into the water, Limantour is still the perfect place to play in the sand, picnic, fly a kite, and just relax.
Limantour is also dog-friendly; your on-leash canine companions are welcome on the southeast end of the beach. Note that the northern part of the beach is off-limits to dogs due to it being a nesting area for the endangered Snowy Plover.
If You Go
Limantour Beach is located at the end of Limantour Road in Point Reyes National Seashore. To get to there, take Sir Francis Drake Boulevard west to Highway 1 in Olema, then take Highway 1 north and turn left onto Sir Francis Drake Boulevard (just after the Marin Sun Farms shop and just before you get to Point Reyes Station).
Alternately, take Novato Boulevard or Lucas Valley Road and Nicasio Valley Road west to Point Reyes–Petaluma Road and follow it to Highway 1. Turn left on Highway 1 and head through downtown Point Reyes Station, then turn right after the bridge onto Sir Francis Drake Boulevard.
Turn left onto Bear Valley Road, then turn right onto Limantour Road and follow it over the ridge to the beach. It's about a 20-minute drive from Point Reyes Station.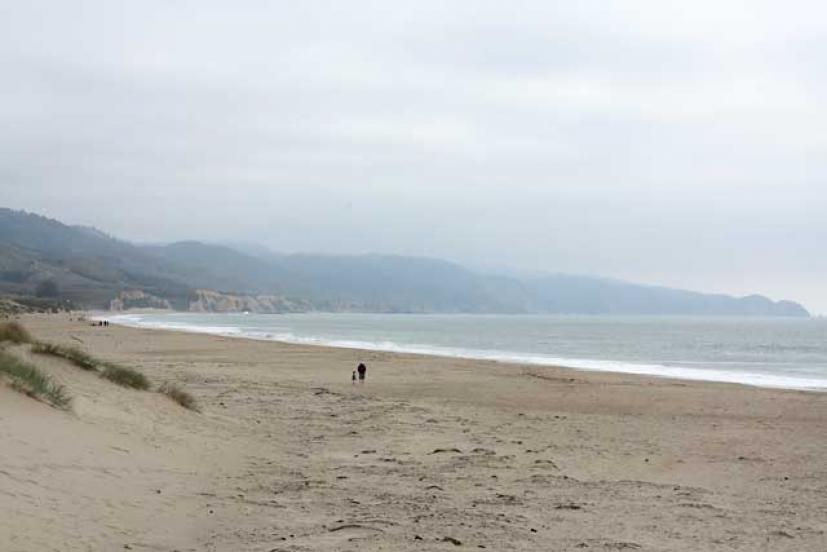 Restrooms, picnic tables, water, and an outdoor shower are available in near the parking area. No food is available, so bring your own snacks and lunch. Wood beach fires are allowed with permits, available at the visitor center or from rangers.
Weather can be quite unpredictable out in Point Reyes, so the usual layered clothing and sun protection are a must. This is one of the few beaches in Point Reyes that's OK for  swimming, but no lifeguard is on duty, so enter the water at your own risk. While Limantour Beach doesn't have the sneaker waves and rip currents that make the other Point Reyes Beaches unsuitable for swimming, water temperatures can be extremely cold.
On-leash dogs are allowed at the southeast end of the beach. Leashes must be no longer than six feet.
For more information on visiting Limantour Beach, visit www.nps.gov/pore or call (415) 464-5100.
Sign up for tips & news for Marin families!