Back to top
Sopa de Albondigas - Mexican Meatball Soup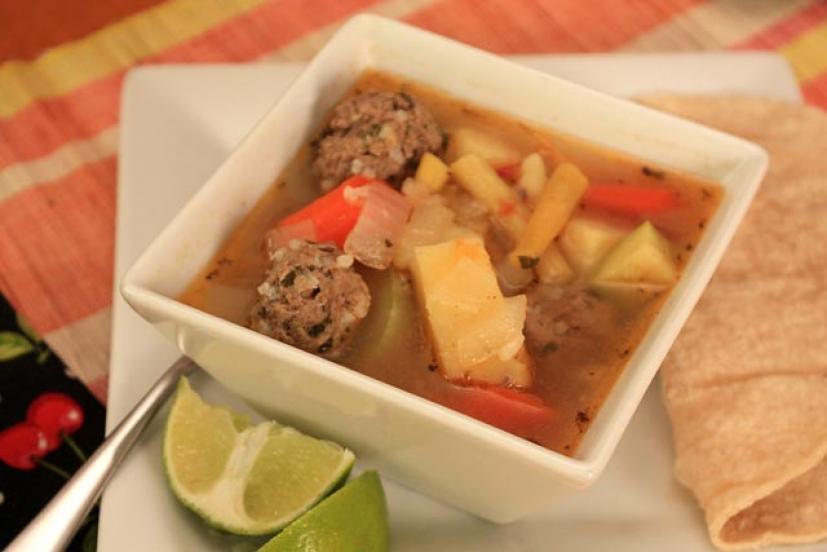 With fall coming and the evenings getting cooler, it's time to make some delicious comfort food for dinner. This classic Mexican soup features little meatballs cooked in broth with tons of fresh vegetables. It's tasty and healthy, too!
For this version, I added some fresh summer green beans, chunks of zucchini, and tomatoes to complement the usual carrots and potatoes. One of the great things about this dish is that you can vary the vegetables depending on what's in season or what your family likes. Cabbage, kale, corn, and peas would all be welcome in the pot.
We used lean ground grass-fed beef for the meatballs, but you can use half beef and half ground pork, ground turkey, or even chicken. My kids love to get involved and help make the meatballs, too.
The secret ingredient in the meatballs is fresh mint. It might seem a little odd, but it lends a distinctive flavor, and if you don't have fresh you can use dried. (You can even empty out mint tea bags in a pinch!)
This meal makes a big pot of soup that makes enough for at least two meals. Serve accompanied by crusty bread or hot corn tortillas, and make sure you squeeze a little lime juice into your bowl.
Ingredients
for the meatballs
1 pound lean ground beef
1 egg
1/3 cup white rice
2 tablespoons Italian parsley, finely chopped
2 tablespoons fresh mint, finely chopped (or 1 tablespoon dried mint)
1 teaspoon kosher salt
Freshly ground black pepper to taste
for the soup
2 quarts (8 cups) chicken or beef broth, or half broth, half water
2 tablespoons olive oil
1 large white onion, chopped
3 medium carrots, peeled and cut into chunks
2 medium gold or red potatoes, peeled and cut into chunks
2 cloves garlic, peeled and finely chopped
1 teaspoon Mexican oregano, crumbled
1/2 pound plum tomatoes, peeled, seeded, and chopped (canned are OK)
2 zucchini or other summer squash, cut into chunks
1/2 pound green beans, cut into pieces
Salt and freshly ground black pepper to taste
Lime wedges and hot sauce (like Tapatio), for serving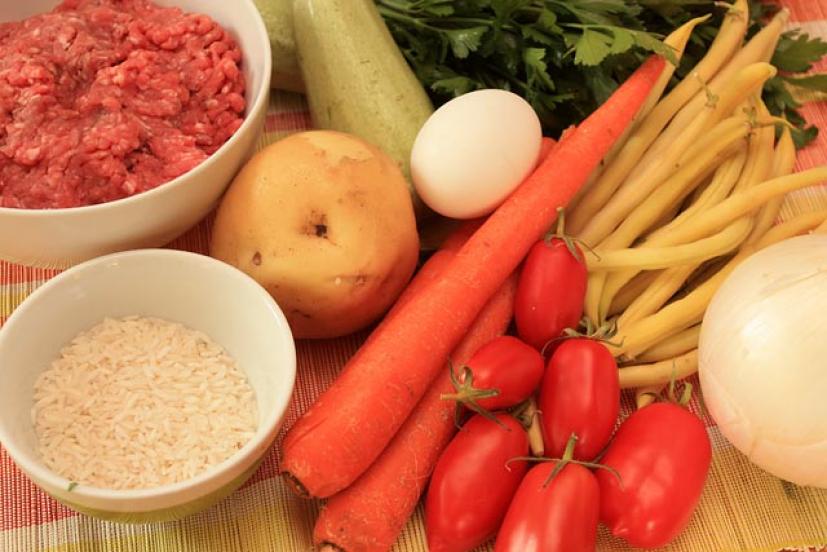 Directions
In a large Dutch oven or pot, warm olive oil over medium high heat. When hot, add onion and garlic and saute until soft, about 5 minutes.
Add carrots, tomatoes, and Mexican oregano and stir in. Pour in broth and stir to combine. Bring to a boil and then reduce heat to a simmer and add beans.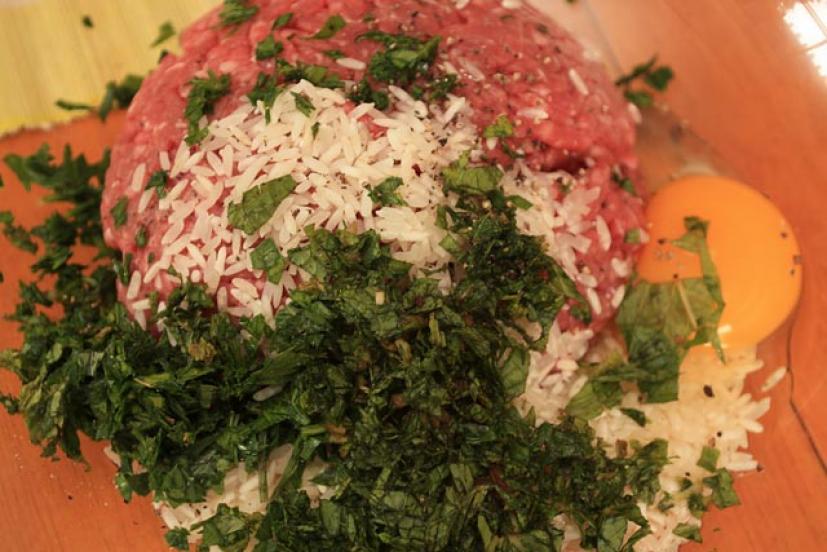 While the soup cooks, make the meatballs. Combine all meatball ingredients in a large bowl. With wet hands. mix thoroughly and knead until the mixture is combined and smooth. Roll into meatballs a little smaller than a walnut. This is where I usually bring in the kids to help!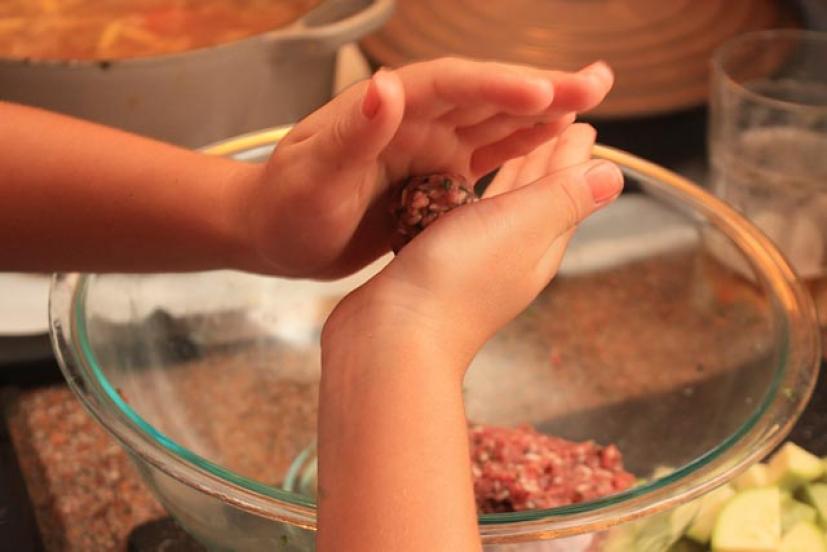 Drop meatballs one-by-one gently into the simmering soup. Add potatoes, stir gently—the last thing you want to do is break up the meatballs, and cover. Reduce heat to low and cook for 15 minutes. Add zucchini, then cover and cook for another 15 minutes. Season to taste with salt and pepper.
Ladle soup into bowls and pass the lime wedges and hot sauce at the table.
Sign up for tips & news for Marin families!