Back to top
Winter Whale and Elephant Seal Watching at Point Reyes National Seashore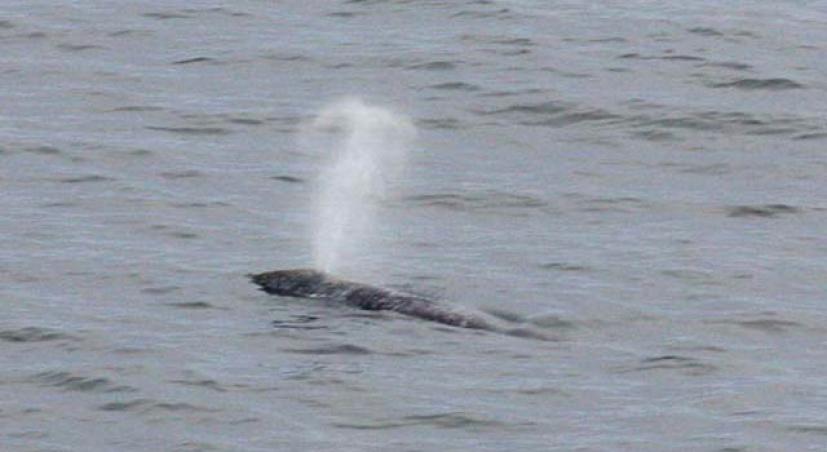 The New Year always heralds the start of whale-watching season on Northern California's coast. This is the time of year when California Gray Whales (eschrichtius robustus) pass by the coast on their annual southern migration, so start planning your winter trip out to Point Reyes National Seashore to do some whale watching now.
The histproc Point Reyes Lighthouse has recently reopened after an extensive restoration effort by the National Park Service, so now is a great time to go check it out!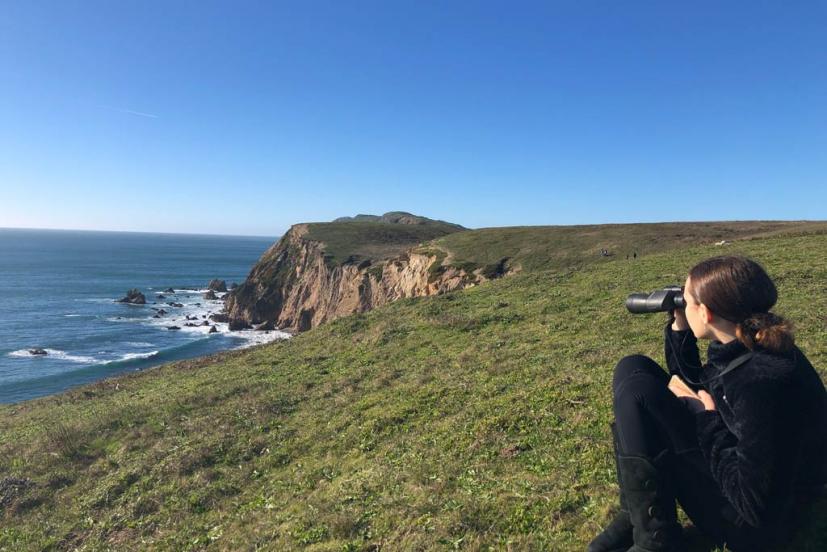 While we've had mixed results in our own whale-watching outings, we're usually lucky enough to see whale or two, and on one visit we saw at least a dozen pass by the lighthouse! It's an amazing experience that you'll never forget, and it's definitely worth the time it takes getting out to the coast.
Another marine mammal they you're just about guaranteed to see in Point Reyes is the Northen Elephant Seal. While not as majestic as gray whales, these large and vocal pinnipeds have grown a large colony in Point Reyes the booms in the winter and spring. It's a pretty amazing sight that's well worth checking out when you're in the area.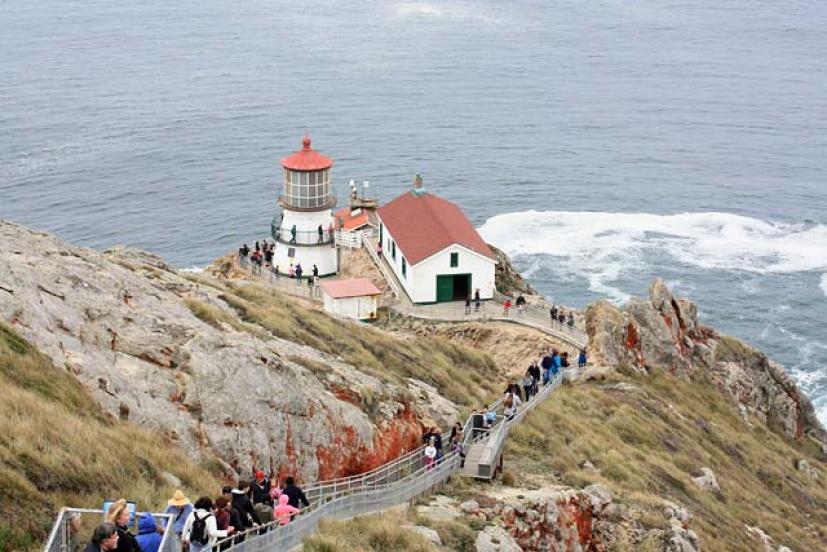 Due to the popularity of these activities, the National Park Service operates a winter shuttle bus program in the area on weekends and federal holidays, usually starting the last Saturday in December. This year, the shuttle bus program begins on Saturday, December 28, 2019 and runs through late March or mid-April 2020. Shuttle bus tickets cost $7 per person; children 15 and under are free. Ticket sales begin at the Kenneth C. Patrick Visitor Center at Drakes Beach at 9:30 am and run until approximately 3 pm, depending on how busy it is. The first bus leaves Drakes Beach around 9:45 am and and the last at 3:30 pm. Learn more about the shuttle bus program here.
Whale Watching at Point Reyes National Seashore
Every year, California Gray Whales migrate from their feeding grounds in the waters off Alaska to their breeding grounds in the warmer waters near Baja California. This southern migration takes place from mid December through February, with the peak in about mid January. The return trip back north happens from March through May, with the peak watching time in mid March; late April and early May are great times to see mother whales swimming with their calves.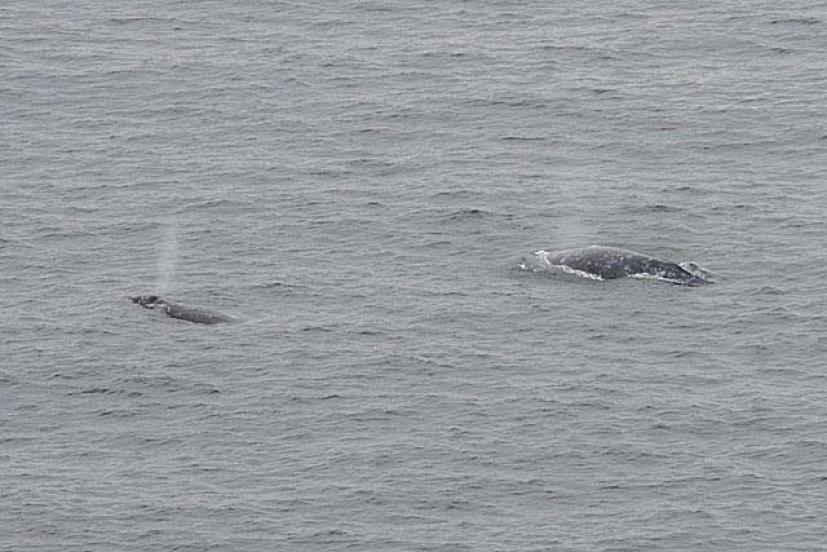 Probably the best place to see the whale migration is at the Point Reyes Lighthouse, since it's located at the point where the Point Reyes Peninsula juts farthest into the Pacific Ocean. Chimney Rock, on the opposite side of the ridge from the lighthouse, is another good place to observe.
Point Reyes National Seashore docents will be on hand on weekends and holidays from 11 am to 4:30 pm with park-provided binoculars and scopes at the lighthouse observation deck; they're also happy to answer any whale-related questions you might have. You can learn more about gray whales in the free, 30-minute, ranger-led program "Journey of the Whales," which takes place at 1:30 pm on weekends and holidays; meet at the Lighthouse Visitor Center.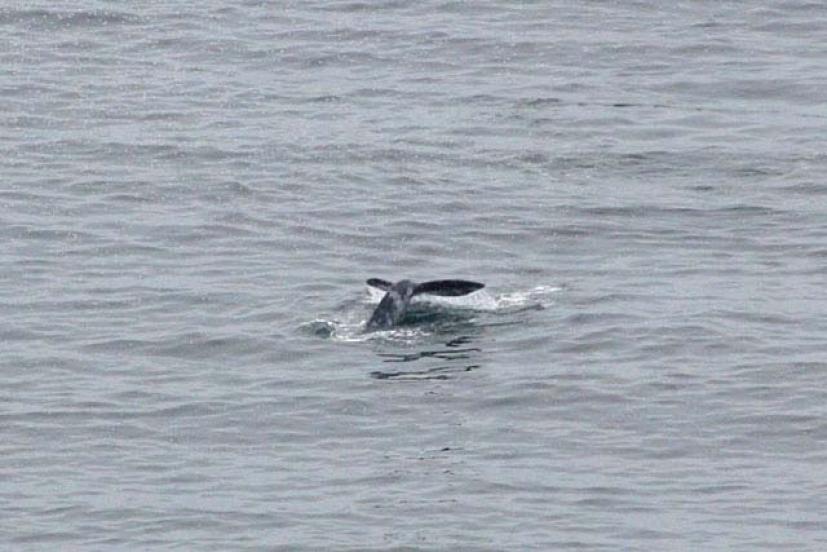 Other good spots to watch for whales in the Bay Area include the Marin Headlands, Bodega Head, Jenner, Fort Ross, Point Montara, and Año Nuevo State Reserve.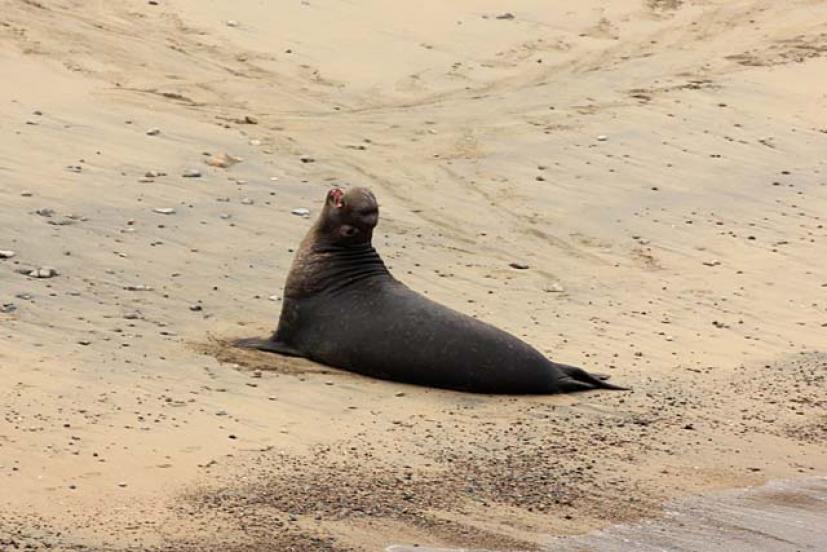 Point Reyes Elephant Seals
Whales aren't the only large migratory marine mammals to be seen out at Point Reyes. Over the past few years, the Point Reyes peninsula has become home to a sizeable population of Northern Elephant Seals (mirounga angustirostris). These huge seals can be found camped out on beaches around the area, particularly in and around Chimney Rock. You can catch a glimpse of the Elephant Seals at the Sea Lion Lookout on the way to Chimney Rock, and also at the Elephant Seal Overlook near the Chimney Rock parking area.
You can see the relatively small females as well as the extremely large male seals, which have a distinctive fleshy proboscis that gives them their name. They spend most of their time lounging on the beach, but can occasionally be spotted swimming in the water nearby. The male seals make an unusual sort of gurgling sound, so if you hear a loud sound that sounds like someone flushing a toilet in an echo chamber, that's what it is.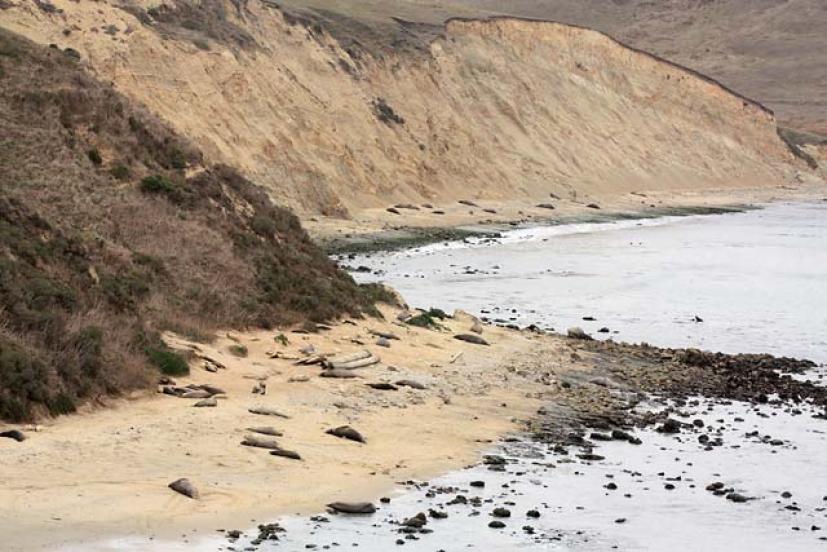 The Sea Lion Lookout is just off the road to Chimney Rock; park in the parking area and walk over the the fence and look over. There's a sheer drop of several hundred feet here so, needless to say, stay behind the fence.
Access the Elephant Seal Overlook via a trail located just off the parking lot at the Chimney Rock trailhead. Walk down the access road that leads to the lifeboat station and pier (authorized vehicles only), then turn left at the sign for the overlook. It's about a half-mile or so and ends in an observation area with benches and a nice panorama of the beach, Drakes Bay, and of course the resident Elephant Seals. The trail is easy and is suitable for families with small children.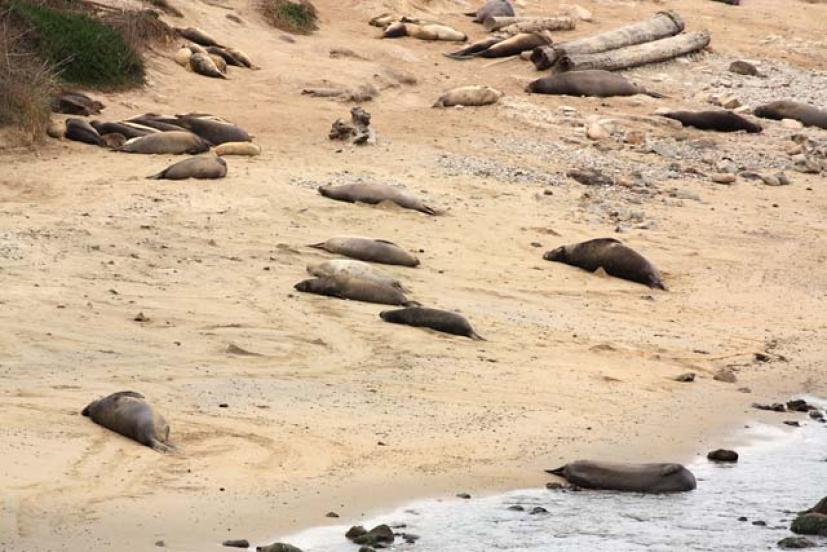 Winter wildlife docents will be on hand at the Elephant Seal Overlook on weekends and holidays late December through April from 11 am to 4 pm. They'll have binoculars and spotting scopes set up at the overlook for you to get a closer look and learn more about these amazing animals. Keep in mind that some beach areas in Point Reyes may be closed to the public during this time due to elephant seal activity.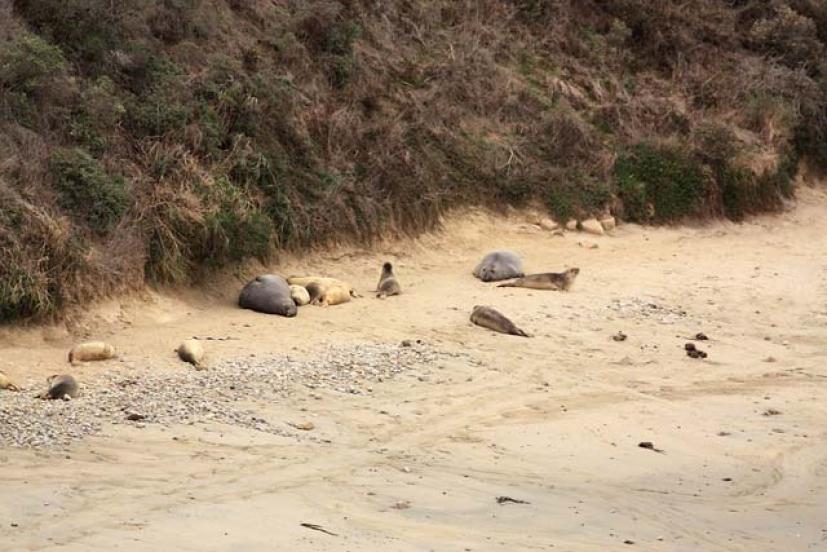 If You Go
During the winter, Sir Francis Drake Boulevard is closed on weekends and holidays to vehicular traffic south of Point Reyes Beach South, and the lighthouse and Chimney Rock are accessible only by shuttle bus, foot, and bicycle. This season, the shuttle bus program begins on Saturday, December 28, 2019 and runs through late March or mid-April (date TBA).
Shuttle buses leave Drakes Beach every 15 to 20 minutes between approximately 9:45 am to 3:30 pm. The last ticket is sold at 3 pm, although ticket sales may stop early if tickets for the last bus sell out before 3 pm. Tickets cost $7 per person for adults and are free for children 15 and under. Purchase tickets at the Kenneth C. Patrick Visitor Center at Drakes Beach. The buses operate in a loop from and to Drakes Beach, stopping at the Chimney Rock parking lot and at the lighthouse. Make sure you return to the lighthouse parking lot by 5 pm so you don't miss the last bus out!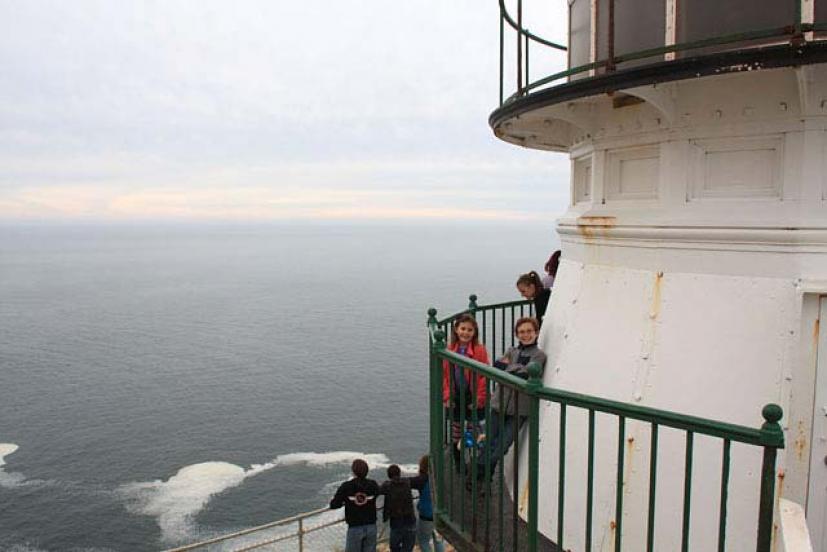 Those familiar with the Point Reyes National Seashore know that weather can be extremely unpredictable there. The lighthouse, in particular, has a reputation for being one of the windiest and foggiest places on Earth! Dress in layers and make sure you have a wind-resistant parka or shell. Hiking boots or sturdy walking shoes are a recommended, since the whale viewing areas are located at some distance from the parking lots. Don't forget the binoculars!
You can purchase food is in the town of Inverness; Drake's Beach Cafe is closed indefinitely, although you can purchase snacks and drinks at the PRNSA bookstore at Drakes Beach (open weekends). Drinking water is available at Drakes Beach and the Point Reyes Lighthouse only. All locations have restroom facilities.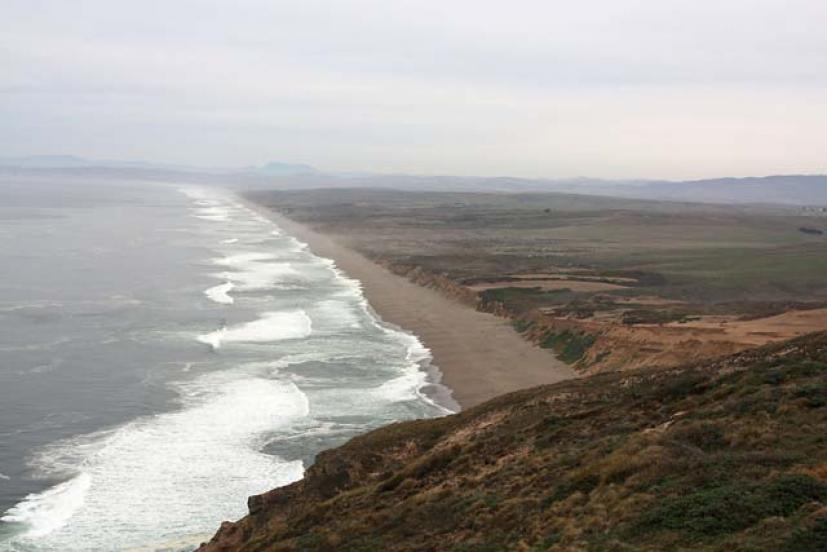 To get there, head out to Point Reyes Station via Highway 1 or Point Reyes–Petaluma Road. Head west on Sir Francis Drake Boulevard in the direction of Inverness. Follow Sir Francis Drake Boulevard out onto the Point Reyes Peninsula. Turn left onto Drakes Beach Road to go to Drakes Beach. If the road is open, you can continue on Sir Francis Drake Boulevard all the way to Point Reyes Lighthouse and Chimney Rock.
For more information on Point Reyes National Seashore, visit www.nps.gov/pore.
Sign up for tips & news for Marin families!