Back to top
Fantastic Family-Friendly Labor Day Recipes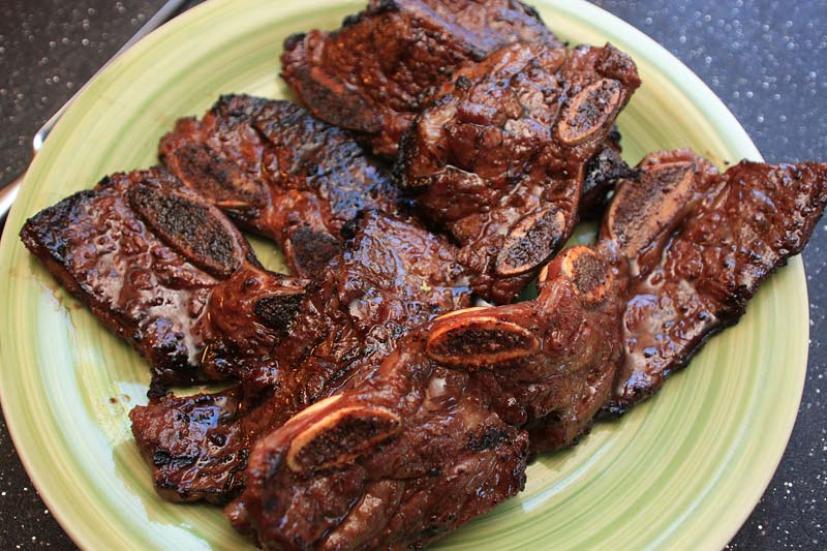 Today is Labor Day, and what could be more traditional for this last gasp of summer than a backyard BBQ? We've put together a selection of our most popular family-friendly grilling recipes, along with a few great summer sides, desserts, and other treats. So fire up the grill and cook a feast for family and friends today!
This recipe comes from guest author Nancy Grossi, creator of the award-winning blog The Wife of a Dairyman, and mixes chicken pieces with healthy summer veggies on skewers.
Cooked slowly over charcoal with plenty of wood smoking chips, this traditional Santa Maria-style tri tip is simple to make and really delicious.
This Mediterranean-inspired grilled chicken, marinated in fresh herbs and citrus, is a hit with everyone.
Making your own hummus and pita chips is really easy, and they taste much better than the store-bought kind. Everyone loves this as an appetizer.
These island-style short ribs are tender and delicious and perfect for a Hawaiian-style cookout.
These simple but delicious skewers feature local grass-fed lamb. Grill some favorite summer veggies alongside!
Combine everyone's favorite leafy green, kale, with the first of the season's apples in a tangy buttermilk dressing.
While you're waiting for the grill to heat up, cool off with a cold glass of homemade strawberry lemonade.
Who needs a campfire? Make this amazing cookie version of the popular gooey chocolatey treat this Labor Day!
Delicious blackberries are available at the farmers market or on a blackberry bush near you. Use them in this delicious and easy-to-make cake.
Today's Events
Sunday, February 25, 2018