Back to top
10 Family Fun Things to Do on Thanksgiving Break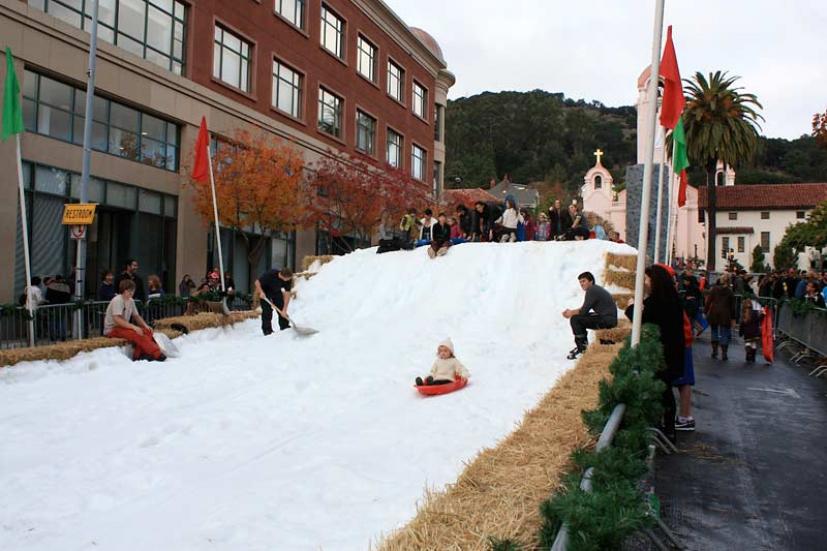 Go snow sledding in downtown San Rafael at the annual Parade of Lights and Winter Wonderland on November 23 and 24.
Thanksgiving week is next week, and since most Marin County schools give kids the entire week off, you'll probably be looking for ways to keep them occupied before and after Turkey Day. Here are our top 10 activities for families for Thanksgiving break:
Sign up for tips & news for Marin families!