Back to top
12 Summer Family Fun Things to Do in Sonoma County
Sonoma County, Marin's neighbor to the north, has so much to offer for families, especially during the summer. From parks to beaches to unique attractions — not to mention the world renowned Wine Country — there's so much to do in Sonoma County that you'll probably have to make several trips.
Pack up the kiddos and head north for a Sonoma adventure! Here are 10 fantastic destinations in Sonoma County that you have to check out this summer.
Guerneville and the Russian River
Spending the day at this old-school beach along the Russian River is like taking a step back in time. Food and drink are available for sale, and you can rent paddle boats, kayaks, and canoes. Make a reservation for a spot on the beach and you can hang out and play all day!
When you want to walk among the redwoods, skip the summer crowds and parking hassle at Marin's Muir Woods and head north to Armstrong Redwoods State Natural Preserve. This park outside Guerneville boasts plenty of towering centuries-old Coast Redwoods and easy hiking trails, as well as a visitor and nature center. Admission is free!
Santa Rosa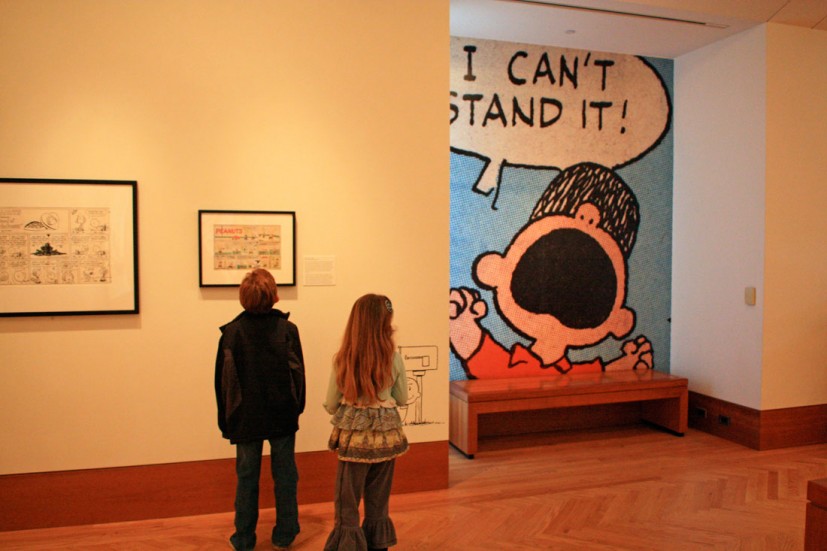 Fans of Charlie Brown, Snoopy, and the rest of the Peanuts gang shouldn't miss this museum that honors the life and work of cartoonist Charles M. Schulz. Rotating exhibitions explore different aspect of Schulz's famous characters and creations, and kids can take draw and explore in the Education Room and even take cartooning classes.
Right next door to the Schulz Museum is Snoopy's Home Ice, an ice skating rink founded by Charles Schulz in 1969. It's a great place to strap on some skates and cool off on a warm summer day. Their "Puppy Practice" sessions are perfect for beginners, and the Warm Puppy Cafe offers a place to relax, have a bite to eat, and watch the action on the ice. Did we mention they offer great birthday parties, too?
Wouldn't it be great if you could take the family on an African safari without ever leaving the Bay Area? At Safari West near Santa Rosa, you can do just that! This 400-acre preserve offers guided tours where you can get up-close-and-personal with giraffes, zebras, cheetahs, rhinos, exotic birds, monkeys, water buffalo, and antelopes of all kinds. Bonus: you can stay overnight in one of their luxury "glamping" tent cabins!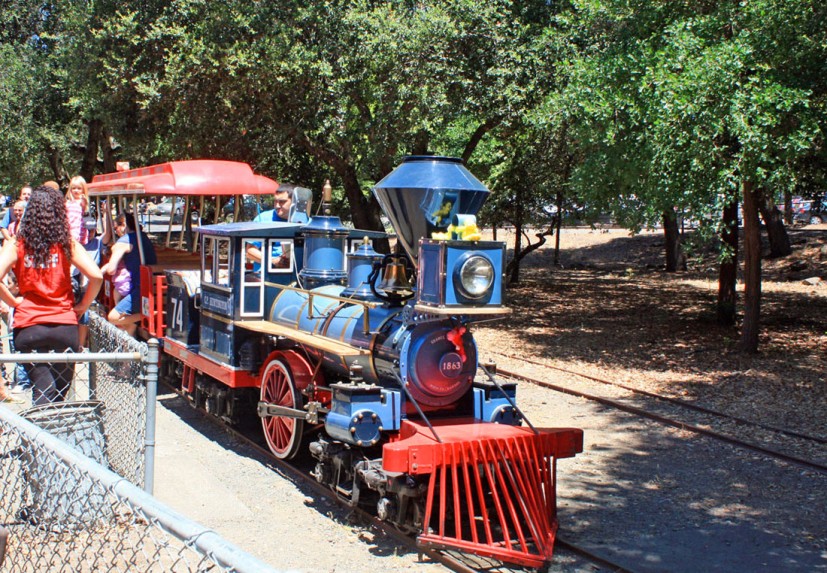 Santa Rosa's sprawling Howarth Park not only offers the requisite park play structures, but a train, carousel, animal barn, pony rides, bounce house, and more! There's even a boathouse where you can rent a sailboat, canoe, or paddleboat to take out on the park's Lake Ralphine.
Cool off at the Spring Lake Regional Park this summer at the Spring Lake Water Park, which returns for another season of aquatic fun! Spring Lake's swimming lagoon has been transformed into an aquatic playground with the addition of a collection of floating slides, climbing walls, trampolines, bounce islands, and more. Kids and grownups alike will have a blast.
Sonoma and the Valley of the Moon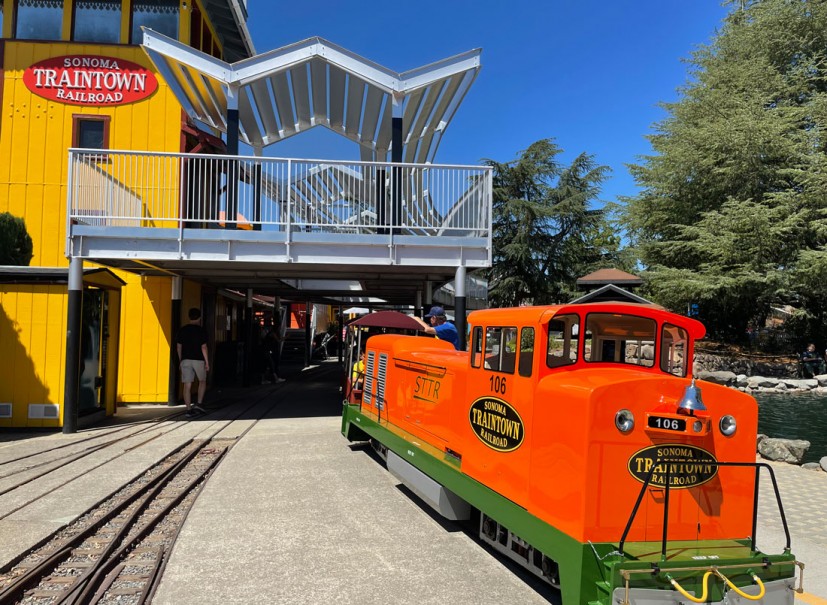 All aboard! This miniature railroad has been delighting Bay Area families since way back in the '50s. Ride the rails on a miniature steam or diesel locomotive. Along the way you'll stop and visit and mini Old West town and petting zoo! TrainTown also offers a carousel, ferris wheel, and other kid-friendly carnival rides.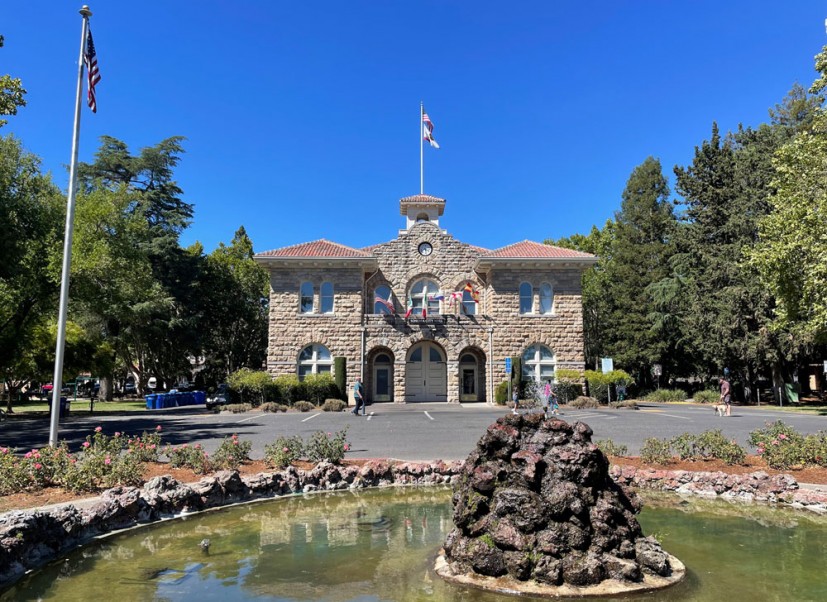 The town of Sonoma is a fantastic Wine Country destination for either a family outing or a weekend getaway. One of our favorite things to do there is stake out a place in Sonoma's historic downtown Plaza, have a picnic and kids can enjoy the two playgrounds. Explore the historic Mexican barracks and Mission San Francisco Solano of the adjacent Sonoma State Historic Park; the park often hosts family programs like living history days and campfire sing alongs.
.
Families have been swimming and playing at Morton's Warm Springs for over 70 years. Located outside the town of Kenwood, Morton's offers two natural mineral pools, a creek, a baby pool, a spacious lawn, picnic sites, and sports areas, it's a perfect place to swim and spend a day in the sun! The also offer memberships for summer-long fun.
Famed writer Jack London built his sprawling Beauty Ranch near the town of Glen Ellen. Today it's Jack London State Historic Park, one of our favorite places to visit in the Bay Area. Hike to the pond, explore the Pig Palace, visit the ruins of London's Wolf House, and explore the cottage where the writer worked and died exactly 100 years ago. The park also offers a calendar of special events including guided hikes and outdoor theater.
Sonoma Coast
Famous as one of the filming locations for Alfred Hitchcock's classic shocker The Birds, Bodega Bay offers a classic beach-town atmosphere, as well as beaches, hiking trails, and more. Watch the fishermen unloading their catches on the pier, and dine on seafood harborside.
Sign up for tips & news for Marin families!