Back to top
7 Sensational California Spring Break Getaways for Families
Spring Break for most public school students in Marin County takes place the week of April 4 to 8. California has no shortage of fantastic destinations for families—from the Pacific beaches to the High Sierra mountains, there's something for everyone! Here are our picks for 7 fantastic places to visit during Spring Break, all of which don't involve leaving our state.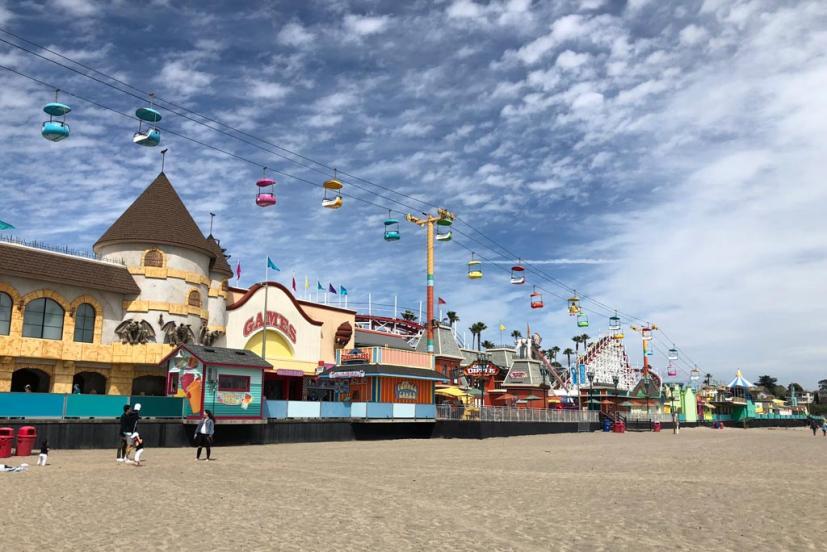 This laid-back seaside town about two hours from Marin boasts beautiful beaches and the world-famous Santa Cruz Beach Boardwalk, which has been delighting visitors since 1907. You'll also find a surfing museum housed in an old lighthouse, the nearby Roaring Camp Railroads, and even the Mystery Spot, a roadside attraction that seems to defy the very laws of physics.
Our pick for a family-friendly place to stay is the Santa Cruz Dream Inn, a remodeled mid-century hotel located right on the beach! With stunning views, cool retro decor, a great pool, and direct access to Cowell's Beach, it's the perfect place for a classic California beach getaway. Read about our visit to Santa Cruz..
Just south of Santa Cruz, at the opposite end of Monterey Bay, Monterey and adjacent Pacific Grove are worthwhile spring break destinations. Monterey offers the amazing Monterey Bay Aquarium, historic sites from early California, beaches, and Cannery Row. Pacific Grove, Monterey's homier next-door neighbor, has a small-town feel that seems far removed from the touristy bustle of nearby Cannery Row as well as its own unique attractions, including a cool natural history museum, an historic lighthouse, and a grove that's home to migrating Monarch butterflies every fall and winter.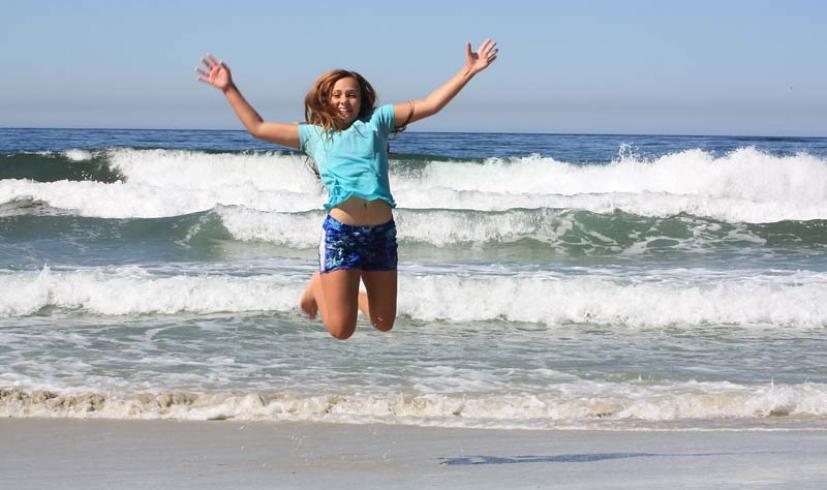 In downtown Monterey, we like the Portola Hotel. Situated, with its convenient location, delightful nautical atmosphere, and fun Portola Pirates kids' program. In Pacific Grove, the Butterfly Grove Inn, adjacent to the Monarch Butterfly Sanctuary, and Asilomar State Beach and Conference Grounds are a great places for families to stay. Read our articles about visiting Monterey and Pacific Grove.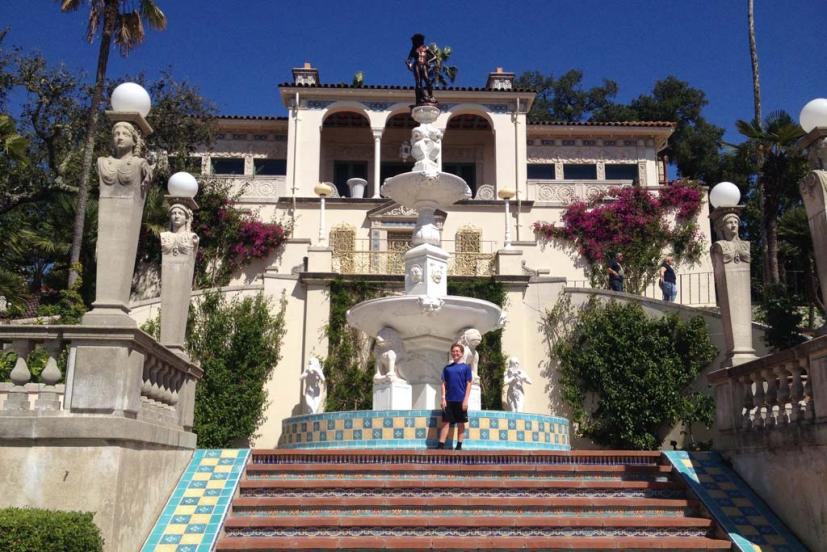 Further down California's Coast is the seaside town of Pismo Beach, where you can explore the beach, paddle a kayak, and even ride an ATV across the sand dunes. Nearby San Luis Obispo, with its historic mission and college-town charm is worth a visit, too. While you're there, head up Highway 1 to San Simeon for a tour of Hearst Castle, William Randolph Heart's amazing opulent estate in the hills about the Pacific. Note: Hearst Castle is currently closed due to emergency road repairs, but is expected to open again in May.
We love the family-friendly SeaCrest Oceanfront Hotel. Perched on the bluffs right over the ocean, it offers spectacular views, spacious grounds with lawns, two swimming pools, fire pits, and a BBQ area, beach access, and family suites with separate bedrooms for the kids.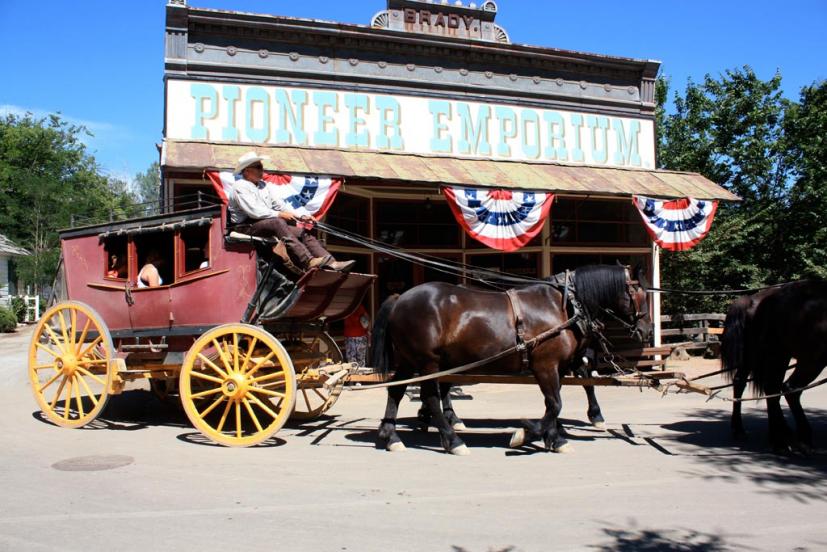 California's Sierra Foothills are famous as the site of the Gold Rush in the 1800s. Many of the small towns up there retain their 19th-century charm, and families will find plenty to do. From riding a real steam train at Railtown 1897 to panning for gold in the historic town of Columbia, everyone will find something to fun to do. We usually head to the town of Sonora, which has a great location with close proximity to Railtown and Columbia, as well as the cute town of Murphys and nearby caves to explore like Moaning Caverns.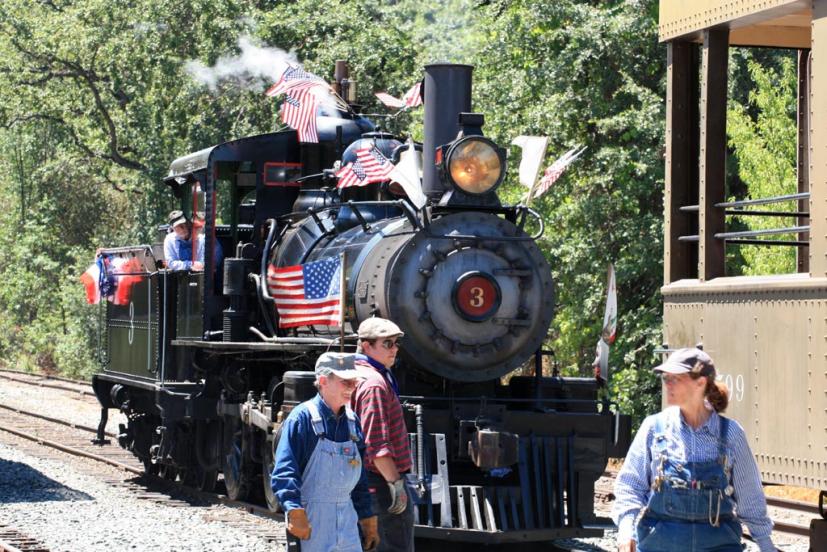 In Sonora, we often stay at the Gunn House Hotel. Housed in a circa-1850 adobe that's the town's oldest building, it's affordable, furnished with antiques, and offers breakfast every morning. It also has a nice pool and patio areas.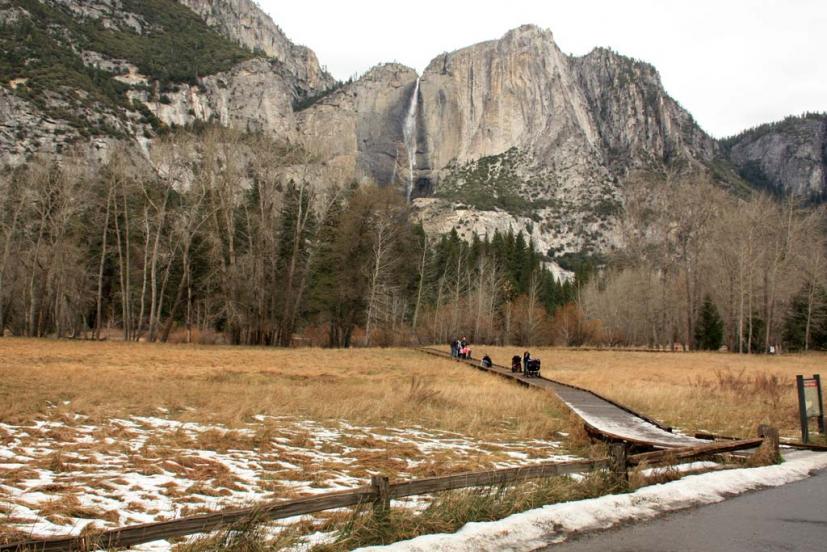 Yosemite National Park isn't exactly a hidden gem, but it's well worth visiting in the off season. The waterfalls are flowing, the mountains are still capped with snow, and you'll pretty much have the place to yourselves, relatively speaking. If you've got a 4th grader in the family, make sure you get your Every Kid Outdoors Pass for free entry into Yosemite and all other federal parks and lands.
Right outside the park's west entrance is Evergreen Lodge, a destination in its own right. This rustic retreat has cool cabins, great food, a rec room with a cozy fireplace, games for everyone, and plenty of activities for the kids. The pool opens in April, too! Read about our stay at the Evergreen Lodge.
Santa Rosa's Safari West is close to home but feels a world away! This 400-acre wildlife preserve in the Sonoma County hills is home to giraffes, zebras, rhinos, water buffalo, monkeys, cheetahs, exotic birds, and more kinds of African antelope than you realized existed. Hop on a vintage Dodge Power Wagon for one of their fun and informative tours and you'll feel like you're on safari in Africa.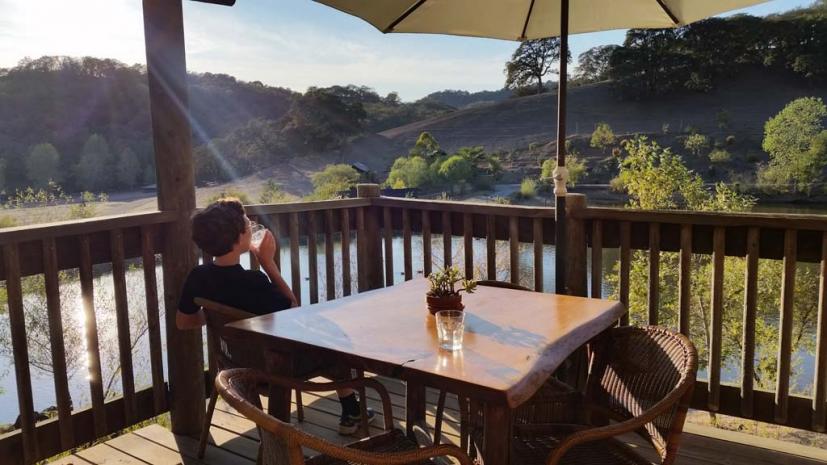 In addition to tours, Safari West offers overnight accommodations in the form of luxury "glamping" tent cabins. They even have family tents with bunk beds. You can dine at their on-site restaurant, the Savannah Grill, too. It's an experience you and your family won't forget. Read about our adventure at Safari West.
Head down to Universal Studios Hollywood to visit Hogsmead and Hogwarts School of Witchcraft and Wizardry from the Harry Potter books and movies. It's so extremely detailed and convincing, you really feel like you're there!
You can stroll the streets and visit shops familiar to Happy Potter fans, like Honeydukes candy store and Zonko's joke shop. Don't miss visiting Ollivander's wand shop, where lucky visitors can be selected for a fitting to determine their perfect wand. Toss in some fun rides, live performances, and good food and you have a fun family experience.
Sign up for tips & news for Marin families!